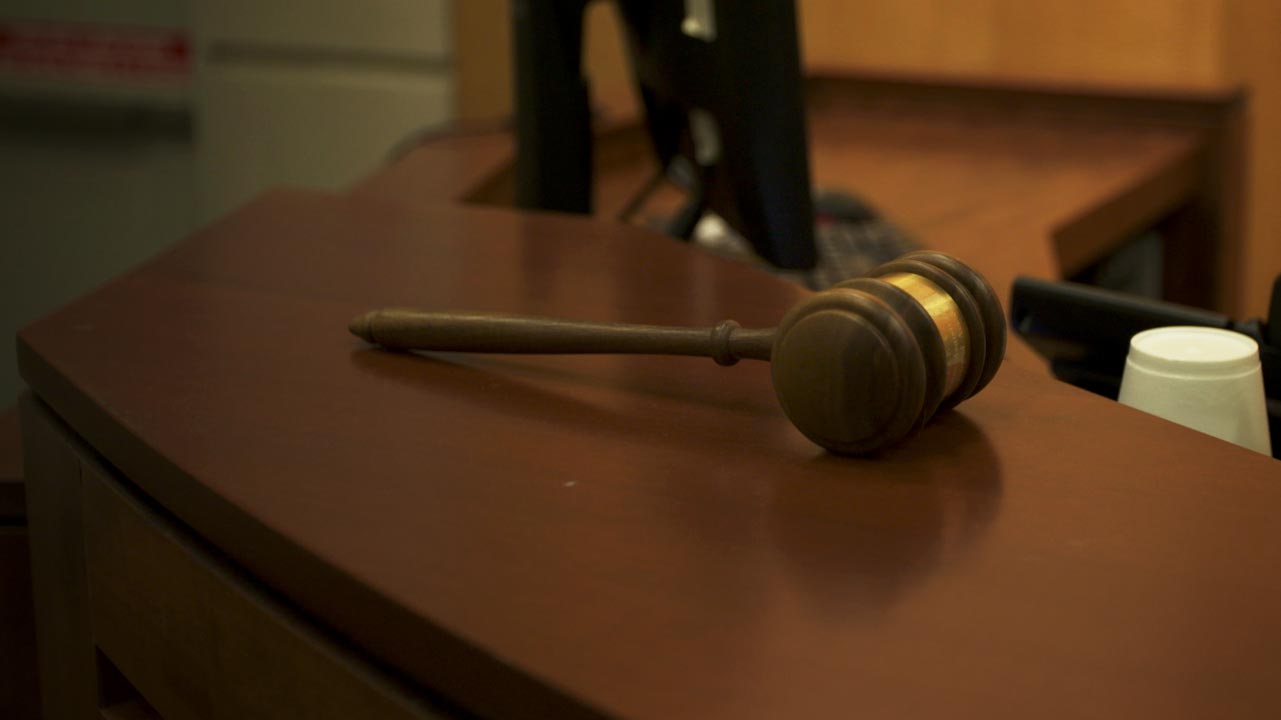 A file image of a judge's gavel in a courtroom at the U.S. District Court for the District of Arizona.
AZPM Staff
A federal judge on Wednesday dismissed a lawsuit seeking to decertify the election results that gave Democrat President-elect Joe Biden his Arizona victory.
The lawsuit alleged Arizona's election systems have flaws that let election workers and foreign countries manipulate results. Officials have said the lawsuit uses conspiracy theories to make allegations without any proof.
Judge Diane Humetewa wrote: "Not only have Plaintiffs failed to provide the Court with factual support for their extraordinary claims, but they have wholly failed to establish that they have standing for the Court to consider them."
She ruled against the plaintiffs and in favor of Gov. Doug Ducey and Secretary of State Katie Hobbs late Wednesday afternoon.
In a press release, Hobbs' office said the claims in the so called "Kraken" lawsuit were not actually intended to invalidate the results but rather to create discord.
"Although the courts have dismissed these claims, the damage has been done. We are emerging from an election cycle that has further normalized vitriol and violence," the press release said.