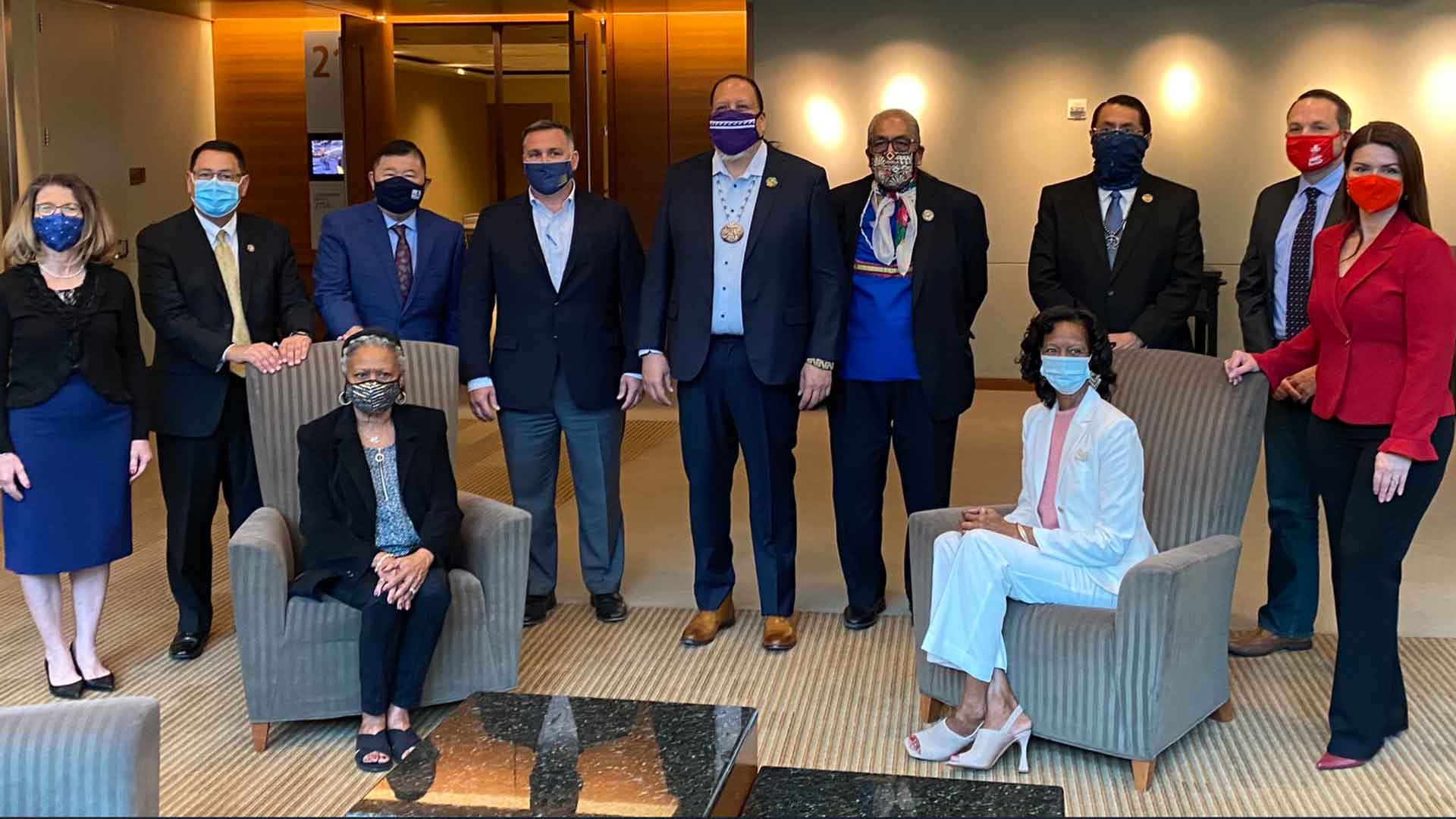 11 Arizona Democrats prepare to cast their votes in the Electoral College. Dec. 14, 2020
Regina Romero, elector
Following a storming of the U.S. Capitol, the members of Congress returned to work and turned down an objection to Arizona's electoral votes.
Congress picked up the debate late on Wednesday evening. Members speeches alternated between condemning the violence earlier in the day and arguing over whether or not Arizona's electoral votes should be accepted.
Rep. Reuben Gallego, D-Tempe, chastised supporters of President Trump.
"Right now, this country is asking you to be better. Right now, this country is asking you to show courage. That man will leave, your soul will stay with you for the rest of your life. You owe it to democracy; you owe to the hundreds and thousands of men and women who have sacrificed their life. You know better, you are better. Be the good American, be the American you want. Preserve this democracy, reject this movement, and stop this terrorism that is happening from the White House," Gallego said.
Southern Arizona Democratic Representative Raul Grijalva had spoken earlier in the day but was given a second opportunity in the evening.
"I hold no member specifically responsible for that madness that was around us. But we do share a responsibility my friends to end it. It is past time to accept reality, to reaffirm our democracy and move on," said Grijalva.
When the votes were cast in the House and Senate, Arizona's electors were accepted. Arizona House Republicans Andy Biggs, Paul Gosar, and Debbie Lesko all voted object to the state's electors. Republican Representative David Schweikert crossed party lines and voted with Democrats to accept the votes. Both of Arizona's Senators voted to accept the state's electors.