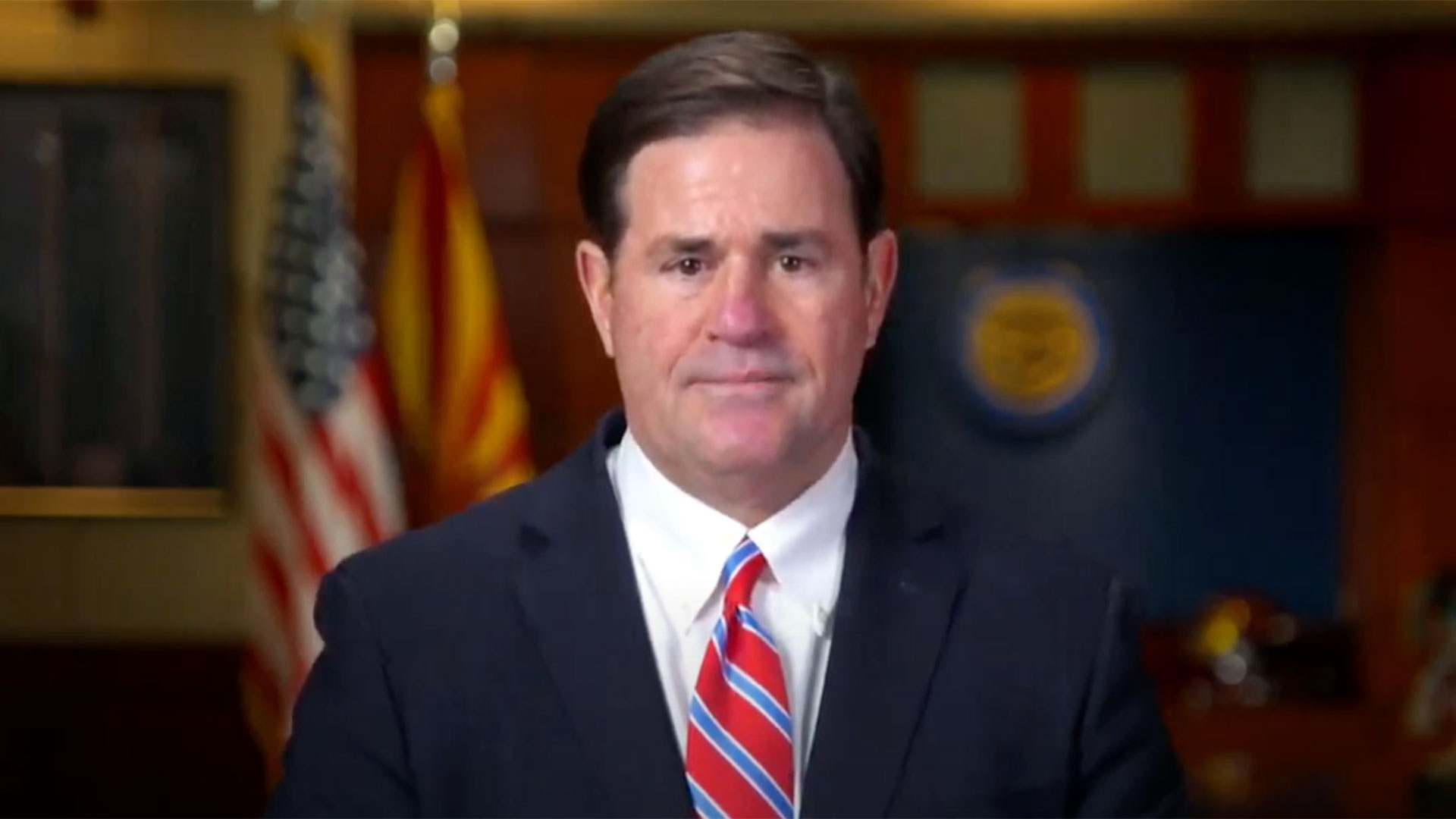 Gov. Doug Ducey delivers the annual State of the State address online due to COVID-19. Jan. 11, 2021
AZ Governor's Office/YouTube
Arizona Gov. Doug Ducey says he'll attend Joe Biden's presidential inauguration next week.
The Republican governor said Thursday that it's never been more important to observe the peaceful transfer of power. He says he'll disagree with some of Biden's agenda but wishes him well. Ducey said he believes Biden "is a good man and wants to serve his country."

Ducey was a staunch supporter of President Donald Trump but took heat from the president and many of his supporters when he signed the certification of Arizona's election results showing a narrow win for Biden.