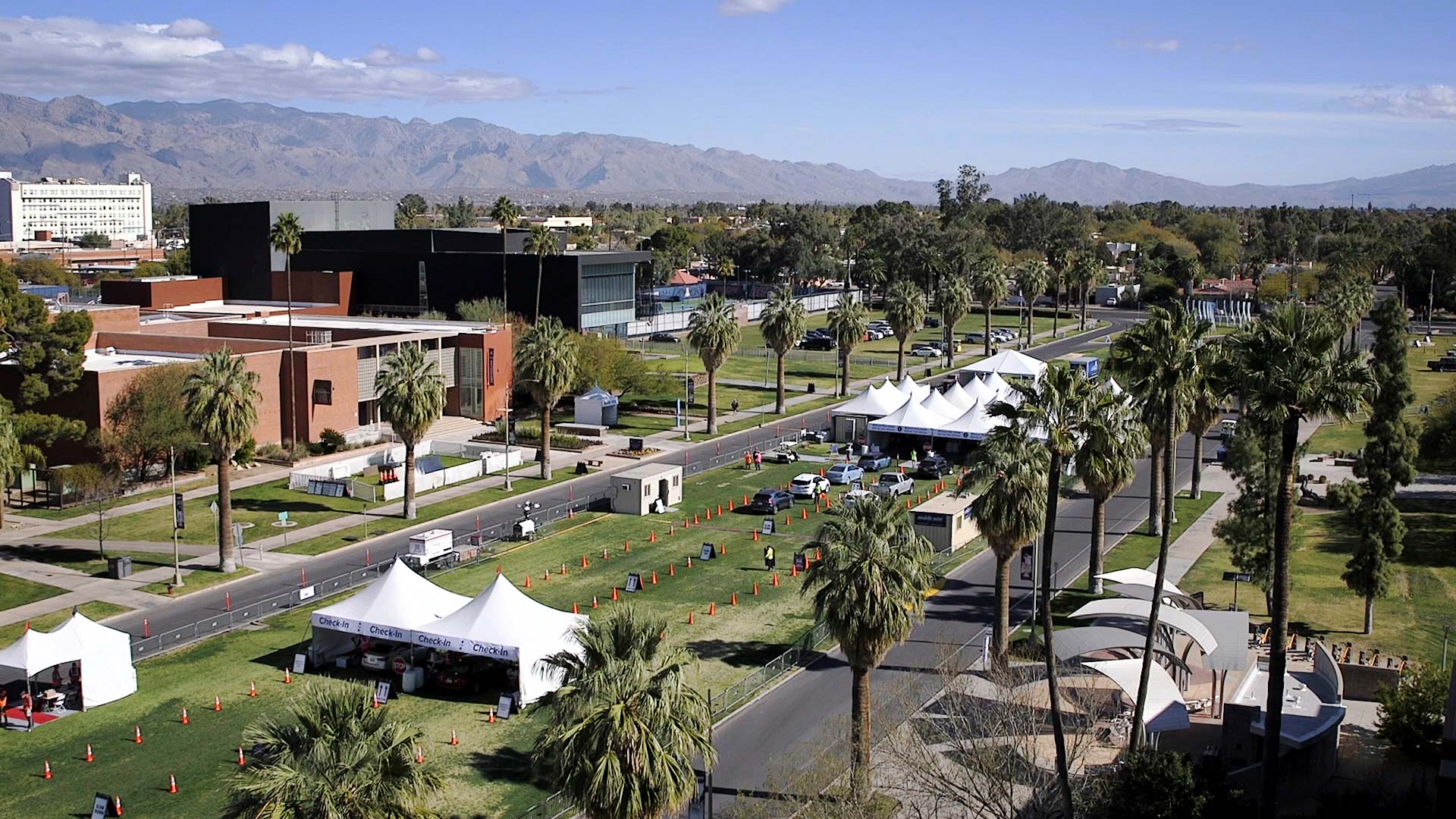 A COVID-19 vaccination site set up on the University of Arizona Mall. January 2021.
University of Arizona Communications
The majority of Arizona's population lives in Maricopa and Pima counties. That is one of the main reasons, the state's three mass COVID-19 vaccination sites are located in the metro Phoenix and Tucson areas.
Some though have criticized the state for emphasizing the metro areas over rural areas for the location of the state-run mass vaccination sites.
Governor Doug Ducey told AZPM, while population density was an important deciding factor for vaccination site location so was the amount of vaccine being delivered.
"It's actually our rural areas that have been excelling at vaccine distribution and they're doing it, of course, by working through local health care, our pharmacy outlets, and mobile units," Ducey said.
Date from the Arizona Department of Health Services show, as of Feb. 11, the county with the highest percentage of people getting at least one COVID-19 vaccine in Greenlee County which reports 27% of its population has received at least one shot.

Greenlee County is followed by Coconino and Santa Cruz counties as the areas with the highest percentage of residents getting the vaccine.
Apache County has the lowest rate, as of Feb. 11, with 7% of residents receiving a vaccine. Maricopa County, the most populous in the state, has a vaccination rate of 9.7%.

Pima County has a 16.7% vaccination rate, according to state data.