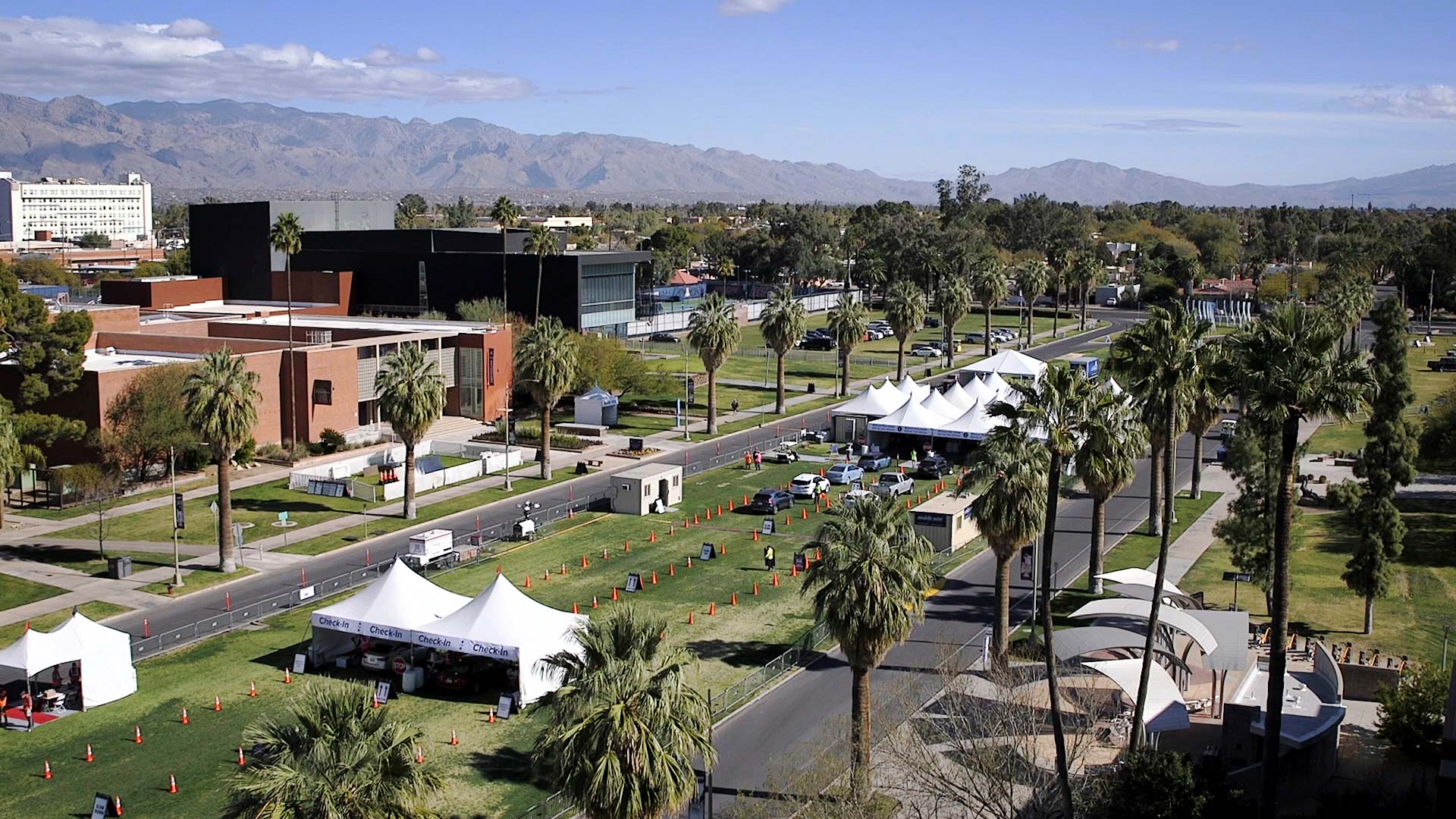 A COVID-19 vaccination site set up on the University of Arizona Mall. January 2021.
University of Arizona Communications
On Thursday, the University of Arizona's vaccination site will switch to a state-run, mass vaccination site.

Registering for vaccinations at the site can now be made through the state's registration portal.
People who have already registered through the state for first or second doses of the COVID-19 vaccine at UA will still get their inoculations at the university.
"If you have already registered for a first or second appointment at the university site, those appointments will remain," said Robert Robbins, President, University of Arizona.
Robbins said everyone coming to the university for a COVID-19 vaccine must have an appointment.
The university site is run by the state which means in addition to educators, first responders, and medical workers, people aged 65 and over are eligible to get vaccines. The vaccine sites run by Pima County do not take anyone under the age of 70.
UA officials hope to eventually operate the vaccine site around the clock and supply as 6,000 shots a day.
The university site will continue to handle both drive-through appointments and walk-through appointments. It is the only state-run site that offers walk through.
University officials said the walk-through site is important because it allows people who do not own cars to still get vaccinated.