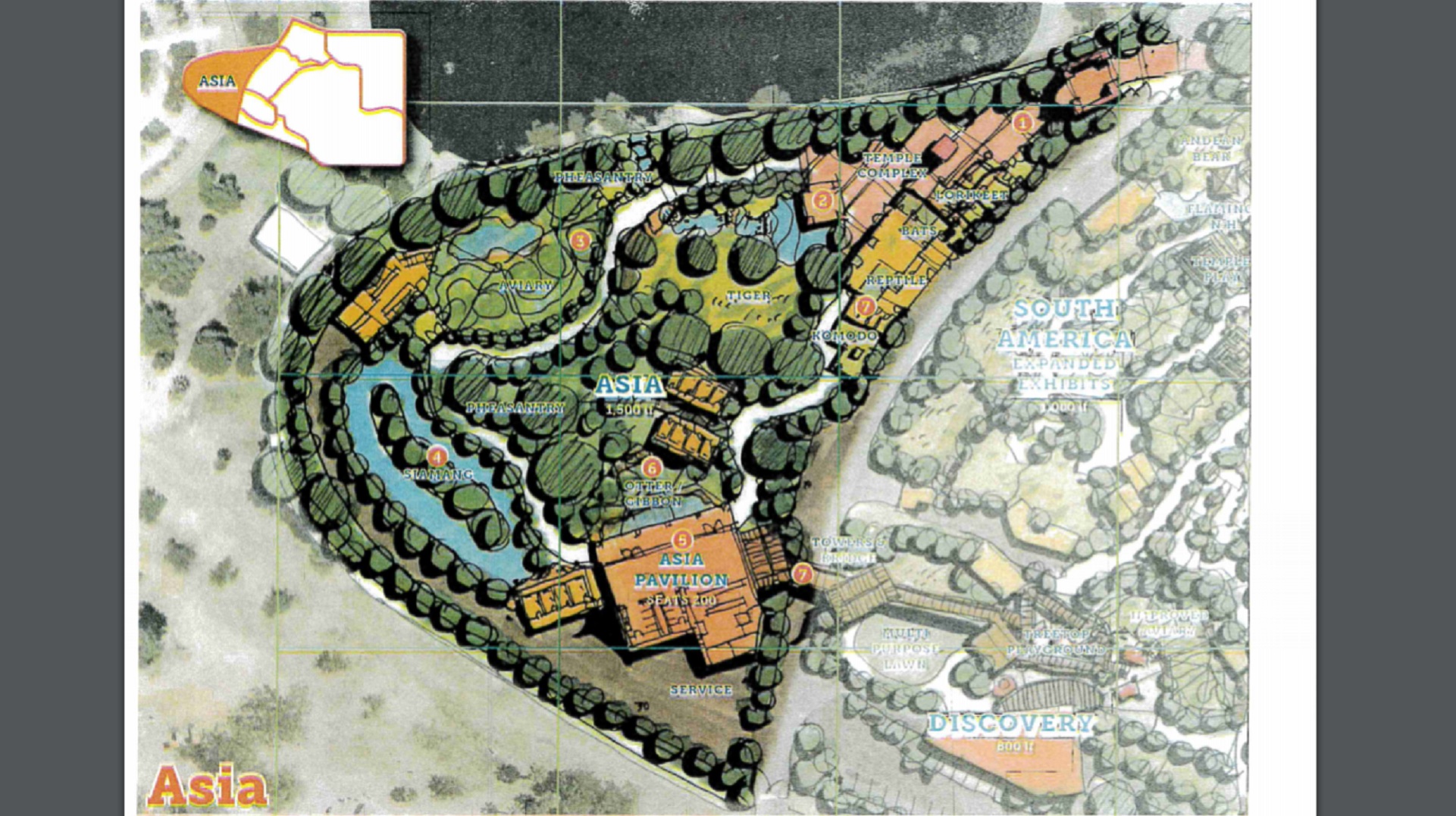 The City of Tucson's 2018 Master Plan for Reid Park Zoo calls for turning the Park's Barnum Hill into a "Pathway to Asia" exhibit.
Screen grab/City of Tucson
Tucson Mayor Regina Romero called Wednesday for a halt to proposed expansion of the Reid Park Zoo.

The 3.5 acre project, called Pathway to Asia, would replace a section of wooded, undeveloped land on Barnum Hill. It's being funded by a tax measure that voters passed in 2017.
Critics say they were blindsided by the zoo's plan to take over the popular park area, and that the City and the Zoological Society that operates the zoo didn't properly notify residents of the expansion plan.
Supporters of the expansion, including City Council member Steve Kozachik, say there were public meetings to explain the proposal, and $3 million has already been spent on plans.
Mayor Romero says the 2017 ballot issue mentioned capital improvements to the zoo, but said nothing about expansion.
The issue is already on the agenda for next week's city council meeting, at Kozachik's request.