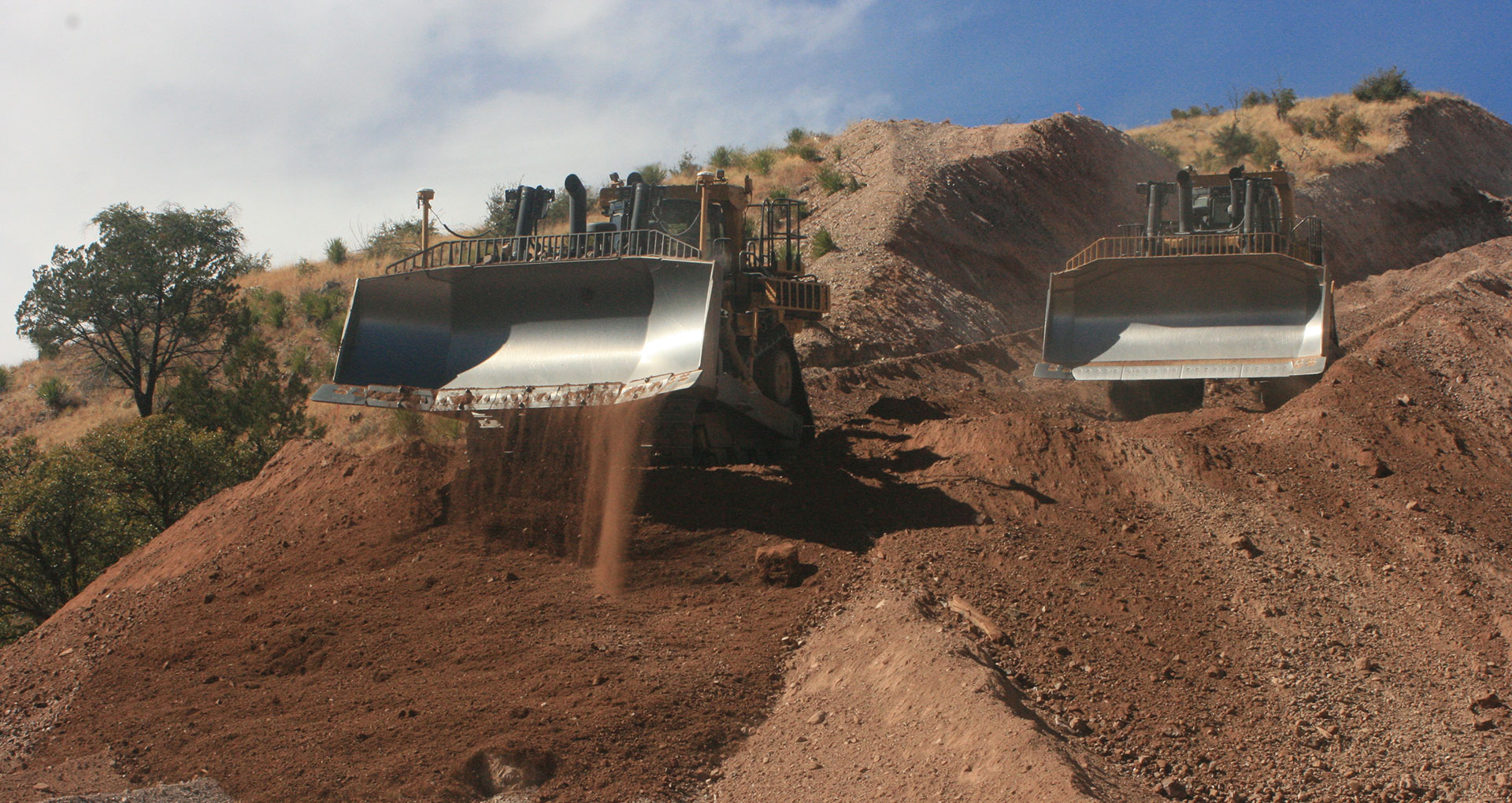 Border wall construction near Walker Canyon, east of Nogales.
Brian Best, Tucson Samaritans.
An executive order by President Joe Biden in January suspended the construction of his predecessor's border wall. Now as construction crews wind down that work, dozens of Borderlands organizations are asking Biden to tear some of it down.
In a letter sent to federal officials, environmental and cultural groups list sensitive areas they say would suffer the most if the 30-foot steel bollard wall remains intact.
"National parks and monuments, water sources such as the San Pedro River, Quitobaquito Springs, San Bernardino National Wildlife Refuge, those are priorities," said Myles Traphagen with the Wildlands Network.
A new wall went up across the San Pedro River, Arizona's last free flowing river, last fall. Quitobaquito Springs, a manmade pond and ancient spring that sits a few paces from the border in Organ Pipe Cactus National Monument, is a traditional homestead and sacred site to the Hia-Ced O'odham, a tribe not federally recognized that's related to the Tohono O'odham. It was walled off at the end of 2020.
Traphagen said these places are biodiversity goldmines with precious surface water that's a vital source for wildlife. While assessing which sections of the wall should be considered for removal, he said he and other activists focused on cultural sites, wildlife corridors and places in which the new wall could impact the flow of water.
The resulting list includes roughly 70 miles worth of wall segments in Arizona, Texas, California and New Mexico the activists say should be prioritized.
Over the last few weeks, Traphagen has made regular "ground truth" trips around Arizona's borderland to verify what stage border wall construction is in and where. But he said sometimes data from Customs and Border Protection doesn't match up.
"The accuracy of information provided by CBP has been dubious and in many cases entirely inaccurate," he said. "There is no transparency."
The Trump administration said it completed some 450 miles of wall in total. Biden's executive order halted construction for 60 days and gave contractors seven days to comply, but administration officials have not publicly supported tearing any section down.