VIEW LARGER Rancho Linda Vista in 1968. (photo by Larry Sturhahn, digitally recomposed by Rebecca Hamilton)

courtesy Paul Gold
Featured on the March 11th, 2021 edition of ARIZONA SPOTLIGHT with host Mark McLemore:
In 1968, a group of artists and their families, many affiliated with the University of Arizona, created an independent community in the desert south of Oracle. The legacy of what they built continues to this day, inspiring author Paul Gold to spend fifteen years of research to create his book, "Bend in the Wash: The Rancho Linda Vista Artist Community". Mark asks Gold to share what he learned about this unique slice of local history.
VIEW LARGER 1968 Rancho Linda Vista residents (photo by Boyd Nicholl)

courtesy Paul Gold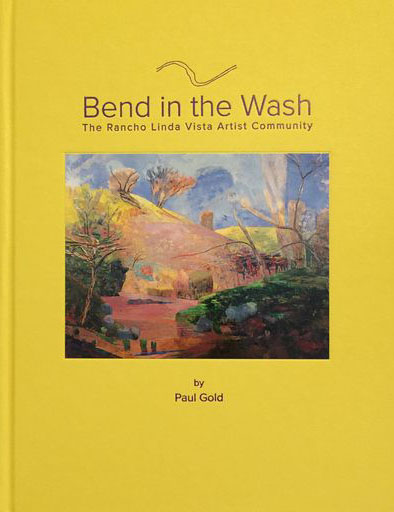 Paul Gold's limited edition book, illustrated with many photographs of the artists and their creations.

courtesy Paul Gold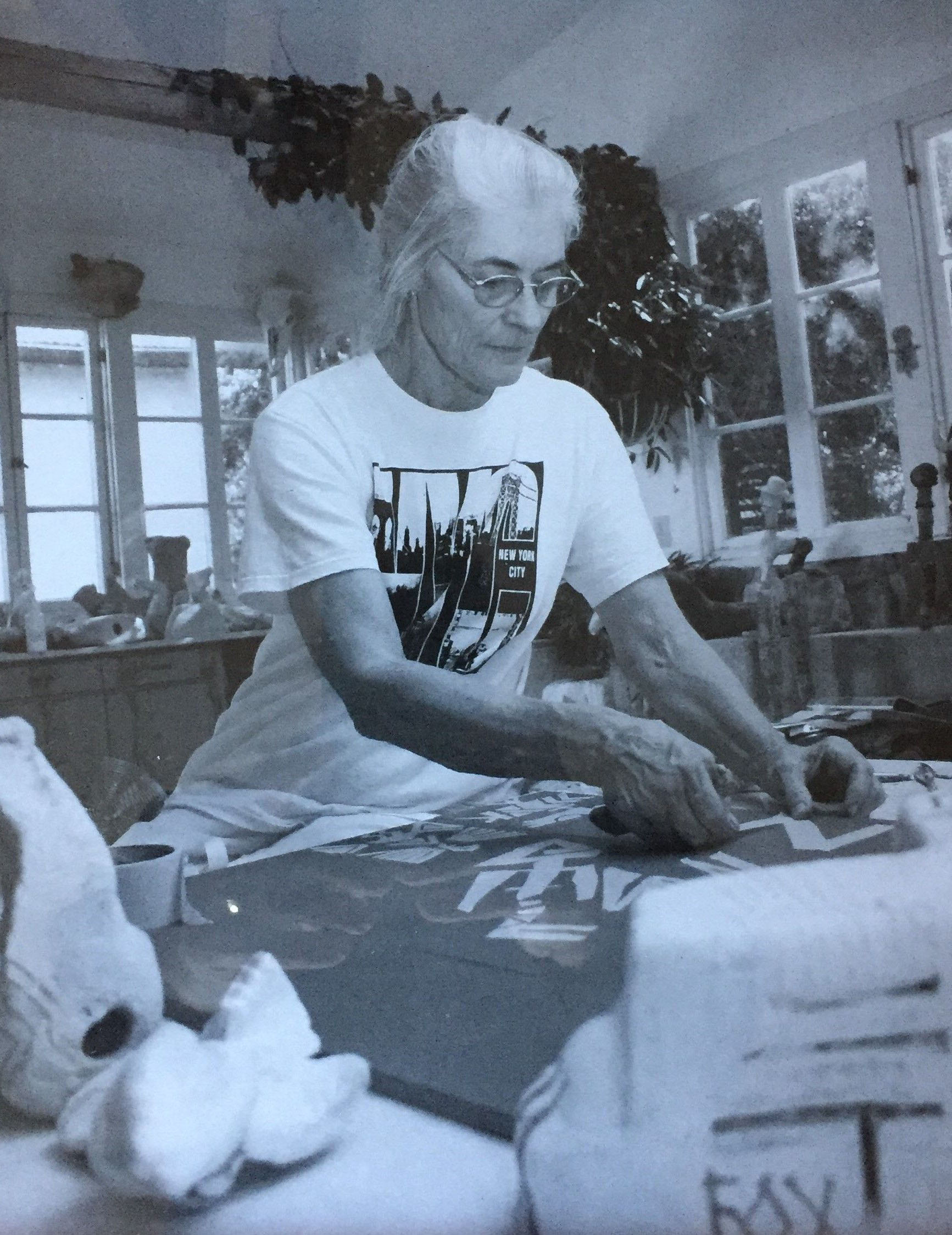 Joy Fox McGrew in her Rancho Linda Vista studio. (photo by Tom Rossi)

courtesy Paul Gold
Why are gamma-rays so important to understanding the size and scope of our universe? The world-renowned Fred Lawrence Whipple Observatory in the Santa Rita Mountains is offering a new series of online community lectures. Wystan Benbow, the primary investigator at the VERITAS Gamma-ray Observatory, tells about the astronomical discoveries that are being made there, and breakthroughs that are on the horizon.
Wystan Benbow's contribution to the 51st annual New Vistas in Astronomy public lecture series will livestream on Wednesday, March 17th at 10 am. It is accessible via the Whipple Observatory's YouTube channel.

The Very Energetic Radiation Imaging Telescope Array System (VERITAS) is a collection of four 12-meter Cherenkov telescopes in Southern Arizona, and is used to detect astrophysical sources of very-high-energy gamma rays.

courtesy Wystan Benbow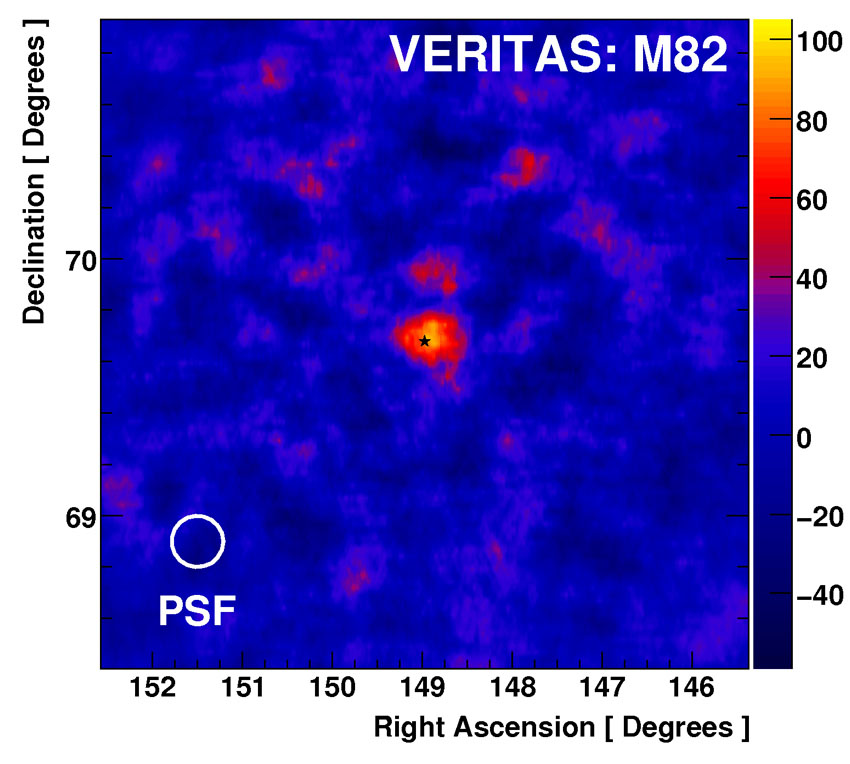 This representative-color figure shows the very-high-energy gamma-ray emission observed by VERITAS coming from the Cigar Galaxy, also known as Messier 82. The black star is the location of the active starburst region. The emission from M82 is effectively point-like for VERITAS, and the white circle indicates the size of a simulated point source. The entire galaxy would be contained within the circle.

courtesy Wystan Benbow
And, film essayist Chris Dashiell looks back at director Chris Marker's 1962 black & white masterpiece La Jetée. Dashiell marvels at how one of the most influential short films of all time defied so many conventions of cinema.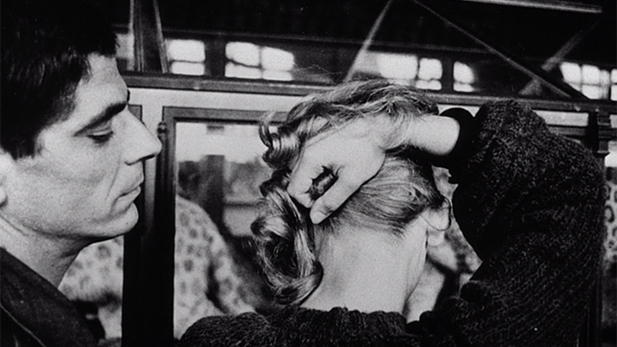 "She welcomes a s a natural phenomenon the ways of that visitor who comes and goes, who exists, talks, laugh with her, stops laughing, listens to her, then vanishes." - from "La Jetée" (1962)

La Jetée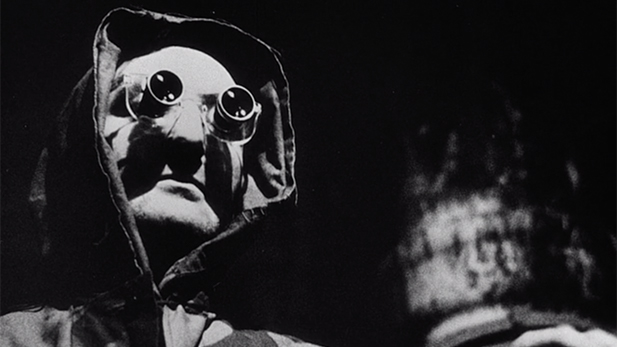 Filmmaker Chris Marker's short masterpiece "La Jetée" depicts a post-apocalyptic world, where people live in underground galleries where some engage in weird experiments.

La Jetée
Arizona Public Media is a service of the University of Arizona and our broadcast stations are licensed to the Arizona Board of Regents who hold the trademarks for Arizona Public Media and AZPM. We respectfully acknowledge the University of Arizona is on the land and territories of Indigenous peoples.