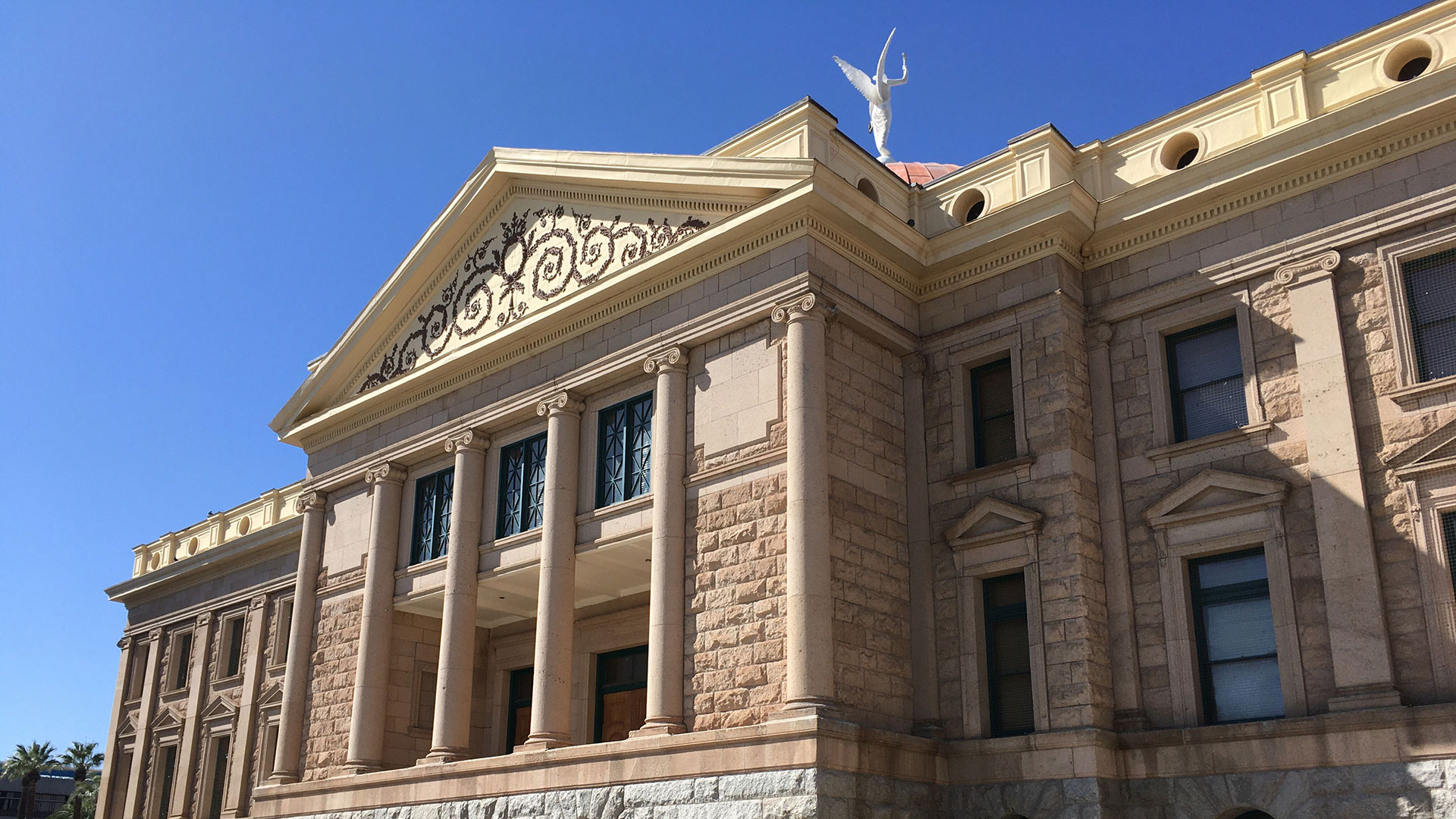 The Arizona state Capitol on March 3, 2020.
Ariana Brocious/AZPM
New legislation would make abortion illegal if a fetal heartbeat is detected, something doctors say happens between four and six weeks of pregnancy.
The amendments to House Bill 2140 would make it a felony for a doctor to perform an abortion if a fetal heartbeat is detected. It would also allow other staff members in the facility where the abortion is performed to be charged.
Democratic Senator Sean Bowie questioned when a fetal heartbeat is detectable.
"Many women, once they hit that timeframe, whether it's three weeks or five weeks, don't even know they are pregnant yet and they would have hit this timeframe if this bill were to become law," he said while questioning Dr. Erika Kreller, a Phoenix-area OB/GYN who testified in the Senate Appropriations Committee in favor of the bill.
Kreller told Bowie he was correct.
"That is the case. I think that what we're trying to do here is to protect as many babies as we can and protect the woman from the aftereffects of abortion," she said in her answer to Bowie.
The proposal, which passed on a party-line vote, would also allow the father to sue the doctor if an abortion is performed.
Similar bills passed in other states have immediately ended up in court and have been put on hold while the judicial system hears arguments.
The bill still must pass the full Arizona Senate and House.