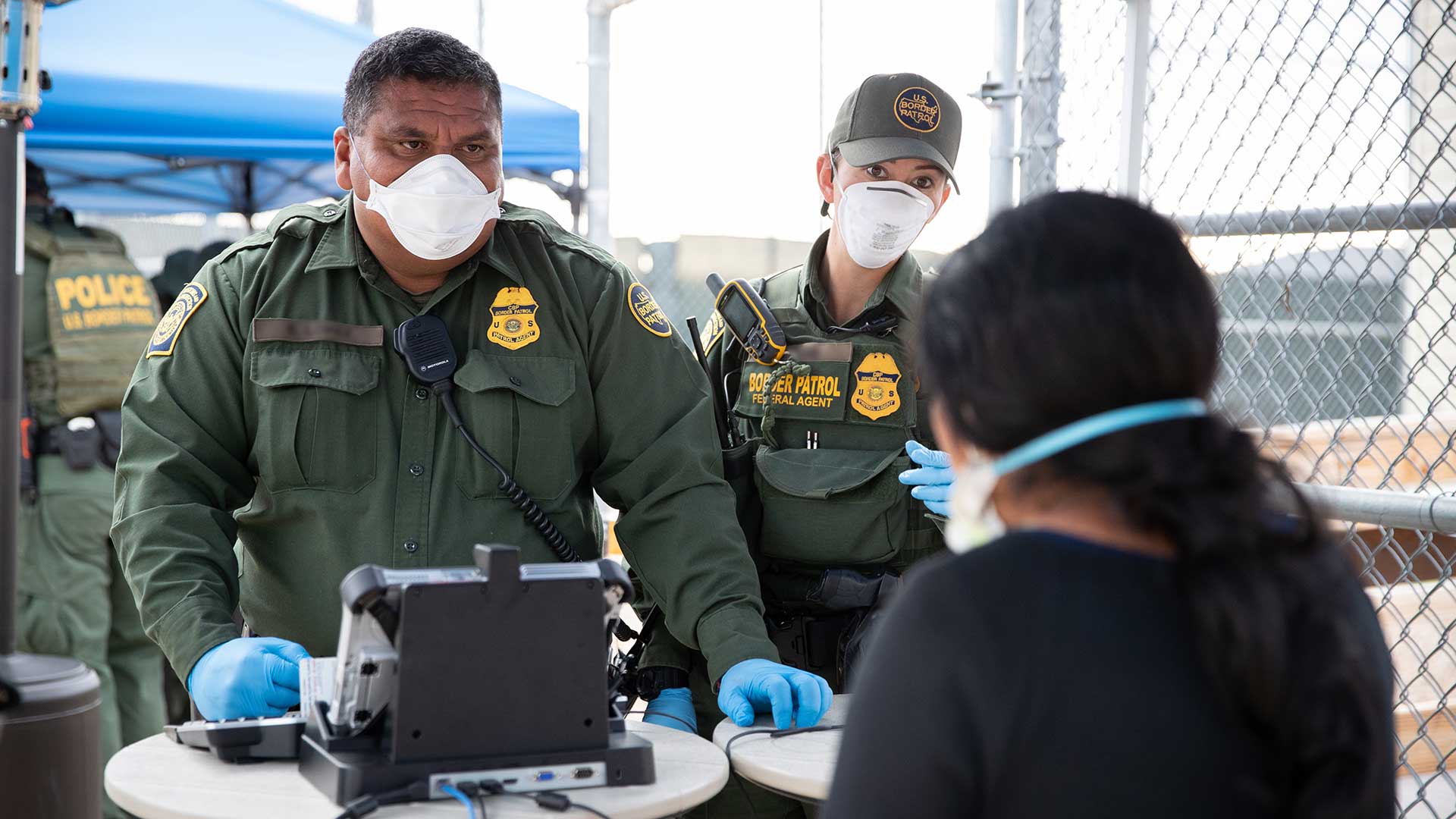 U.S. Border Patrol agents near Sasabe, Arizona, March 22.
Jerry Glaser/CBP/Flickr
Data released by Customs and Border Protection Thursday shows a sharp rise in the number of apprehensions along the U.S.-Mexico border last month. But analysts warn the data alone doesn't represent the full story.
CBP data released this week shows agents encountered more than 170,000 people across the border in March, including almost 19,000 unaccompanied children and more than 50,000 families.
But Aaron Reichlin-Melnick, policy counsel for the Immigration Policy Council notes more than 60% of all apprehensions since January have been single adults.
"Single adults began coming in large numbers the moment lockdowns lifted across Mexico and Central America last spring," he said during a call with media this week. "Nearly all single adults encountered at the border continue to be expelled under Title 42 and sent back to Mexico."
Title 42 is a public health code enacted under the Trump administration last March that allows Border Patrol agents to send the majority of migrants apprehended back into Mexico in a matter of hours. Under the protocol, those apprehended aren't changed with illegal entry, and are also not afforded due process.
Reichlin-Melnick said that's driving more people to cross more than once and inflating the number of apprehensions.
"This phenomena of single adults crossing the border repeatedly and being expelled back to Mexico only to try again has both driven up apprehensions and has been the biggest driver of headlines about the 'highest number of encounters in decades," he said.
CBP says shows rate of repeat crossings is at almost 30% today, increased from 7% before the pandemic.
Meanwhile, Reichlin-Melnick said the number of families arriving has not surpassed a high seen in 2019. And of more than 52,000 total families who arrived last month, only around 36,000 were allowed to enter the U.S. and begin their cases. Another 17,000 were turned away under Title 42.