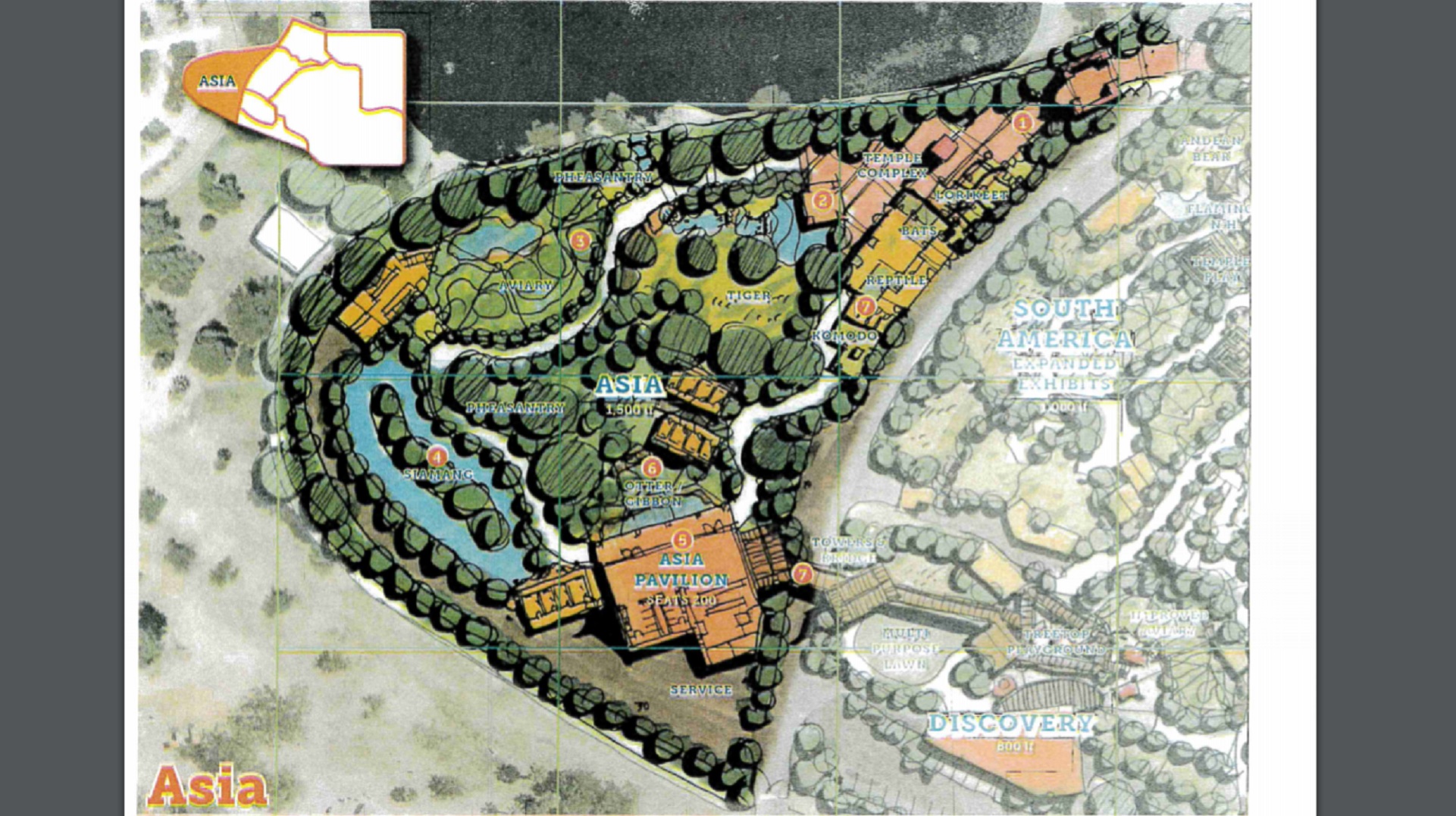 The City of Tucson's 2018 Master Plan for Reid Park Zoo calls for turning the Park's Barnum Hill into a "Pathway to Asia" exhibit.
Screen grab/City of Tucson
A City of Tucson online survey on the proposed Reid Park Zoo expansion closes at midnight Tuesday.
The city council suspended work on the project several weeks ago after it generated controversy. Some residents oppose the plan to turn a pond and wooded open space called Barnum Hill into part of the zoo's new Pathway to Asia tiger exhibit.

City leaders are now considering several alternatives, including six different expansion options, no change to the zoo, or relocating the entire zoo.
The online survey allows participants to rate each alternative. To access the survey in English, click here and in Spanish click here.