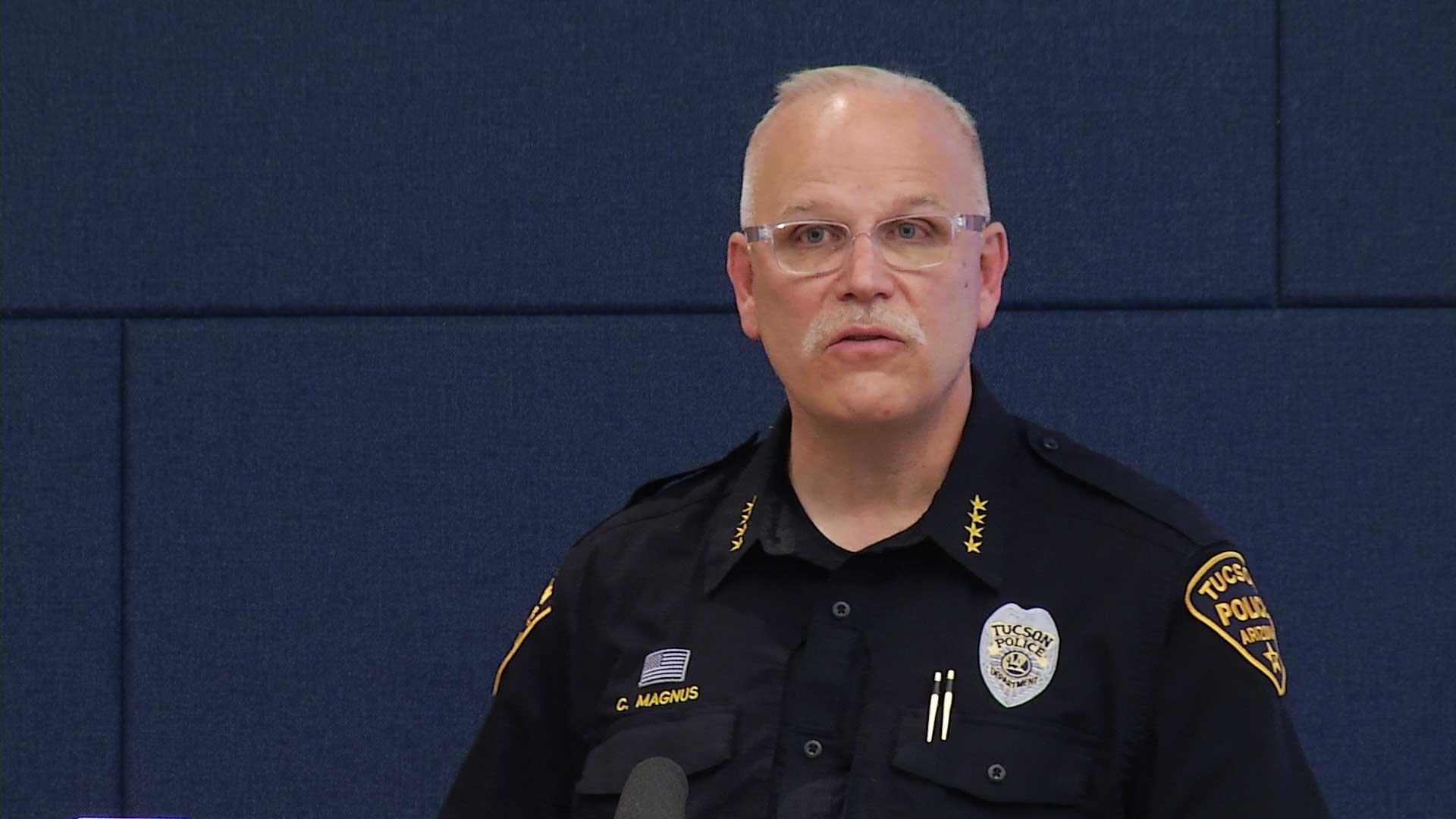 Tucson Police Department Chief Chris Magnus, at a June 24, 2020 media briefing.
Martín Rubio/AZPM
Southern Arizona is in national focus this week after the Biden administration nominated Tucson Police Chief Chris Magnus to serve as Customs and Border Protection Commissioner.
Magnus was an outspoken critic of the Trump administration's immigration policies and opposed Operation Stonegarden, a program that gives federal funds to local law enforcement for activities related to border security and enforcement.
Immigrant advocates say his nomination could bring about positive change, but some still have concerns. Tucson attorney Isabel Garcia said his handling of an in-custody death within TPD gives her pause.
"What concerns me with him is his absolute lack of transparency, that he spent almost two months with information that his agents had a death in their custody, he didn't tell the mayor, and he didn't tell us," she said.
Magnus offered to resign last summer when his department came under fire over the in-custody death of Carlos Adrian Ingram-Lopez that April. Ingram-Lopez's family say they were stonewalled trying to get information about how he died.
The 27-year-old's family reached a $2.9 million settlement agreement with the city of Tucson over his death last year, but the Pima County Attorney's Office declined to charge the officers involved.
Garcia said Magnus's role in that situation needs further scrutiny, especially if he is to lead Customs and Border Protection, which has often been criticized for its own transparency issues with in-custody deaths and agent use-of-force.