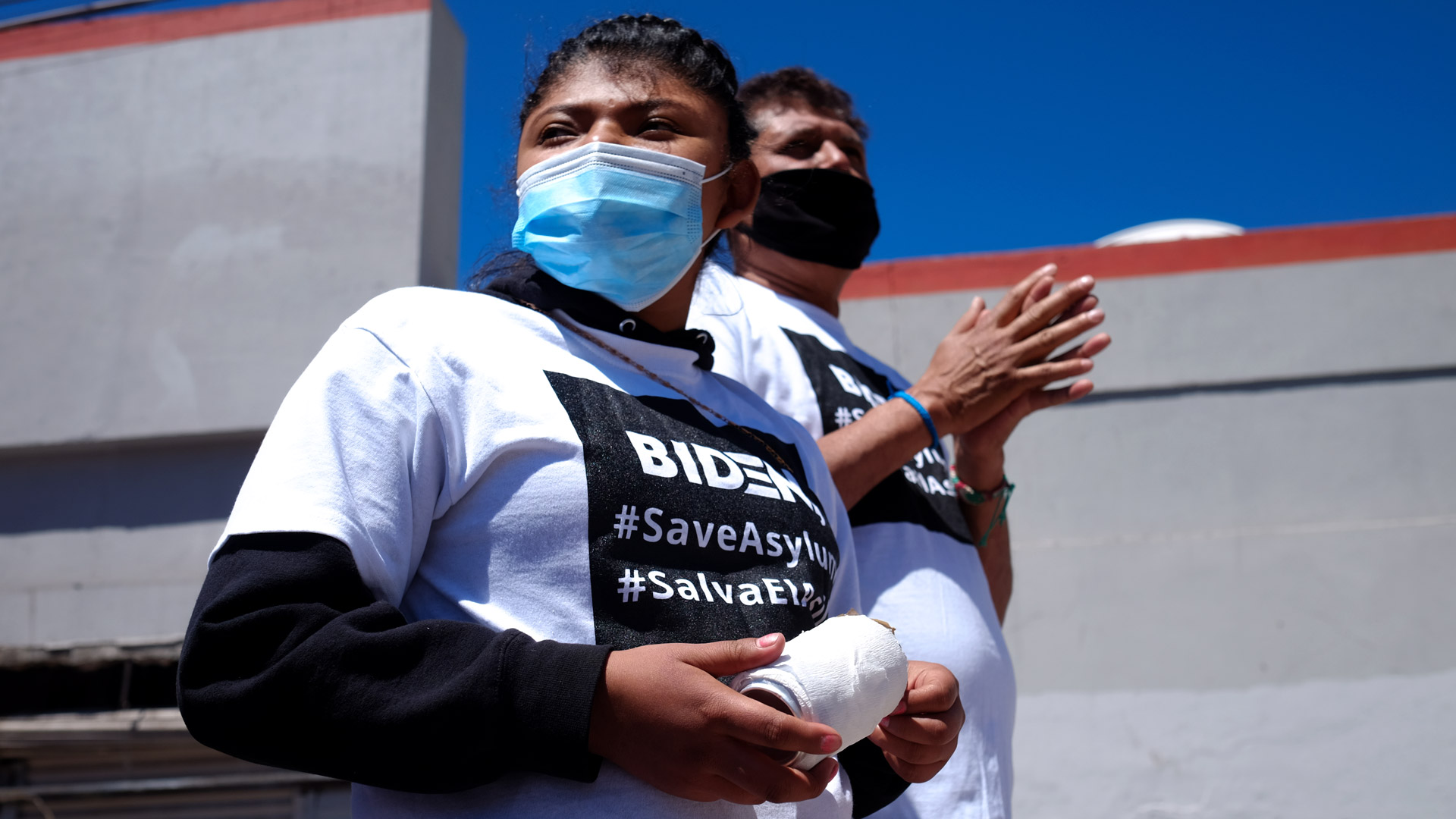 Dozens of migrants walked through downtown Nogales asking President Joe Biden to restore the asylum system and begin processing.
Alisa Reznick/AZPM
Dozens of asylum seekers marched through Nogales, Sonora on Friday asking President Joe Biden to restore the asylum system.
Young migrants shook aluminum cans filled with rocks and held handmade signs as they walked toward the Deconcini Port of Entry in Nogales. The march was the latest in a series of demonstrations on both sides of the Nogales border, where hundreds of migrants have past through and spent time waiting to make asylum claims in the U.S.
Advocates also gathered on the other side of the border. Alex Miller, a lawyer with the legal aid group Florence Immigrant and Refugee Rights Project, said the binational groups are hoping to see Biden undue barriers to the asylum process enacted under the Trump administration.
"We've been having these marches just about monthly for just I think almost a year now," she said. "But basically we are trying to respond to the fact that 100 days in, we are still not seeing the policy changes we want to see at the border."
Miller said that's especially true for Title 42, the public health protocol implemented by the Trump administration last March in response to the pandemic. It allows Border Patrol agents to rapidly expel almost all migrants they encounter in a matter of hours, with no due process.

The Biden administration has continued the policy. Miller said more migrants and asylum seekers expelled through the Nogales port daily under the policy, including families. Customs and Border Protection data shows more than 550,000 Title 42 expulsions across the southwest border over the last year, including more than 165,000 in March alone.
In a public call on Friday, Department of Homeland Security Secretary Alejandro Mayorkas defended the Biden administration's continued use of Title 42, and said the policy would end as soon as possible, but would stay in place for now.