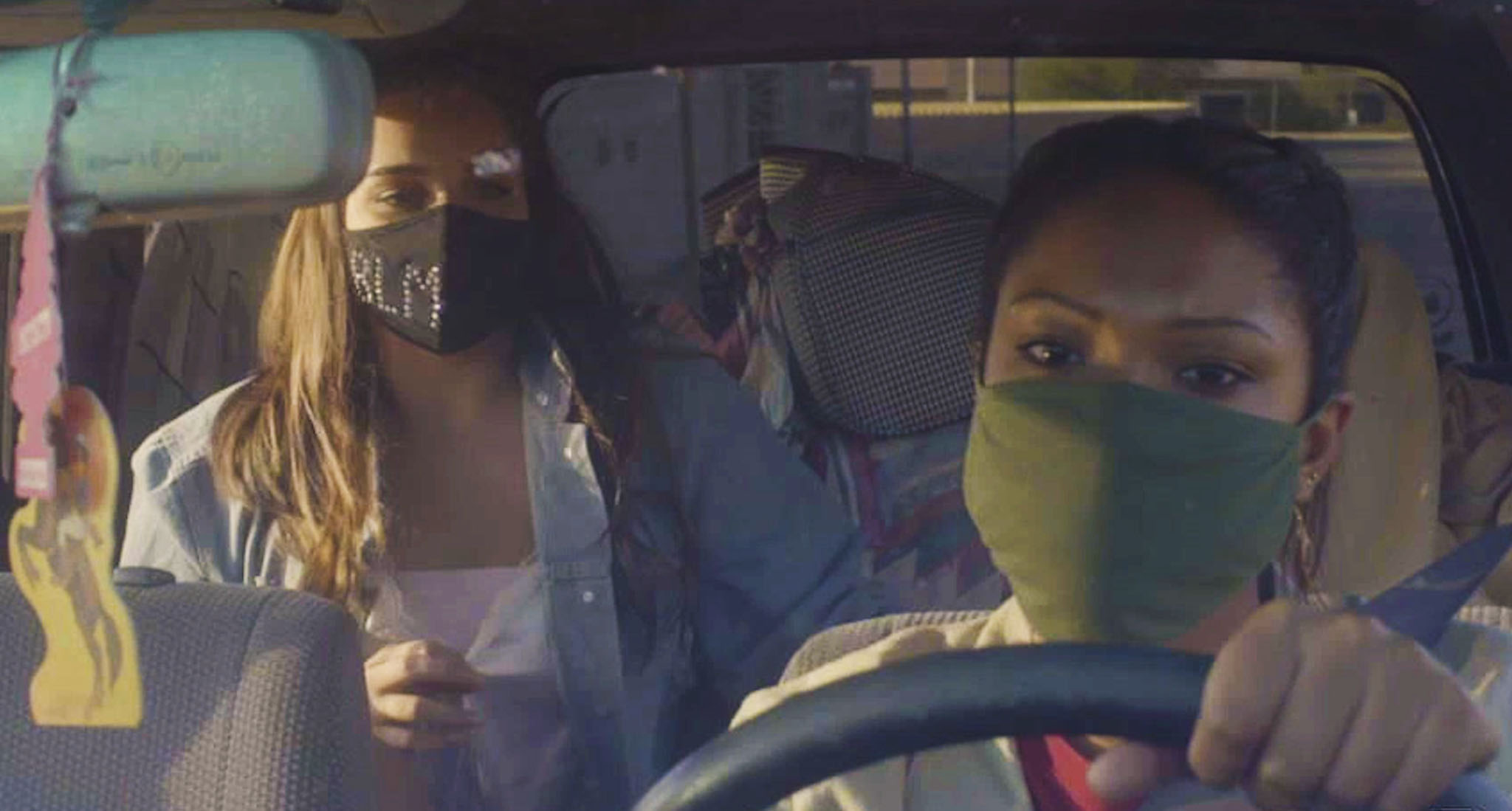 A still from "One-Way Mirror", directed by Mackenzie Giguere, part of "I Dream in Widescreen 2021".
courtesy UA School of Theatre, Film & Television
Featured on the May 6th, 2020 edition of ARIZONA SPOTLIGHT with host Mark McLemore: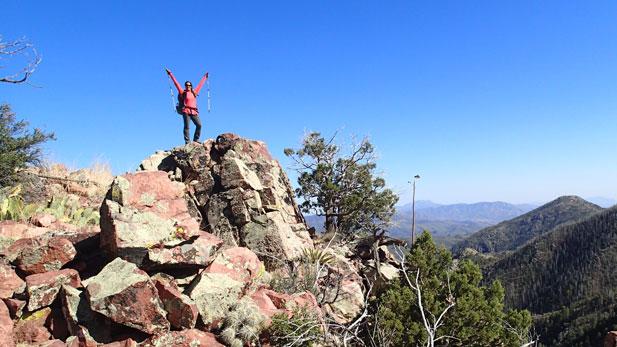 Sirena Rana celebrates during a hike in the Mazatzal Wilderness.

Sirena Dufault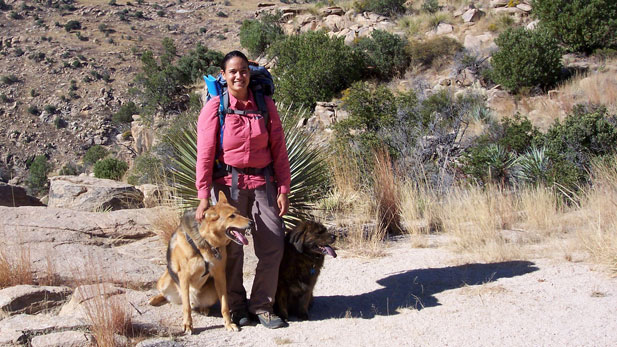 Sirena Rana began exploring the Arizona Trail in segments before completing it twice.

Sirena Dufault
"Arizona Trail, Part 1" as soon on Arizona Illustrated on PBS-6
If you have been on North Oracle road in the last year, you may have seen Rex Wilkins. He has become better known as "The Dancing Man" for his roadside moves, as he waves and smiles at passersby. Find out Wilkins' reason for his unusual daily routine, and why he chooses to dance like everyone else is watching, in a story produced by Sarah Ruth Bates.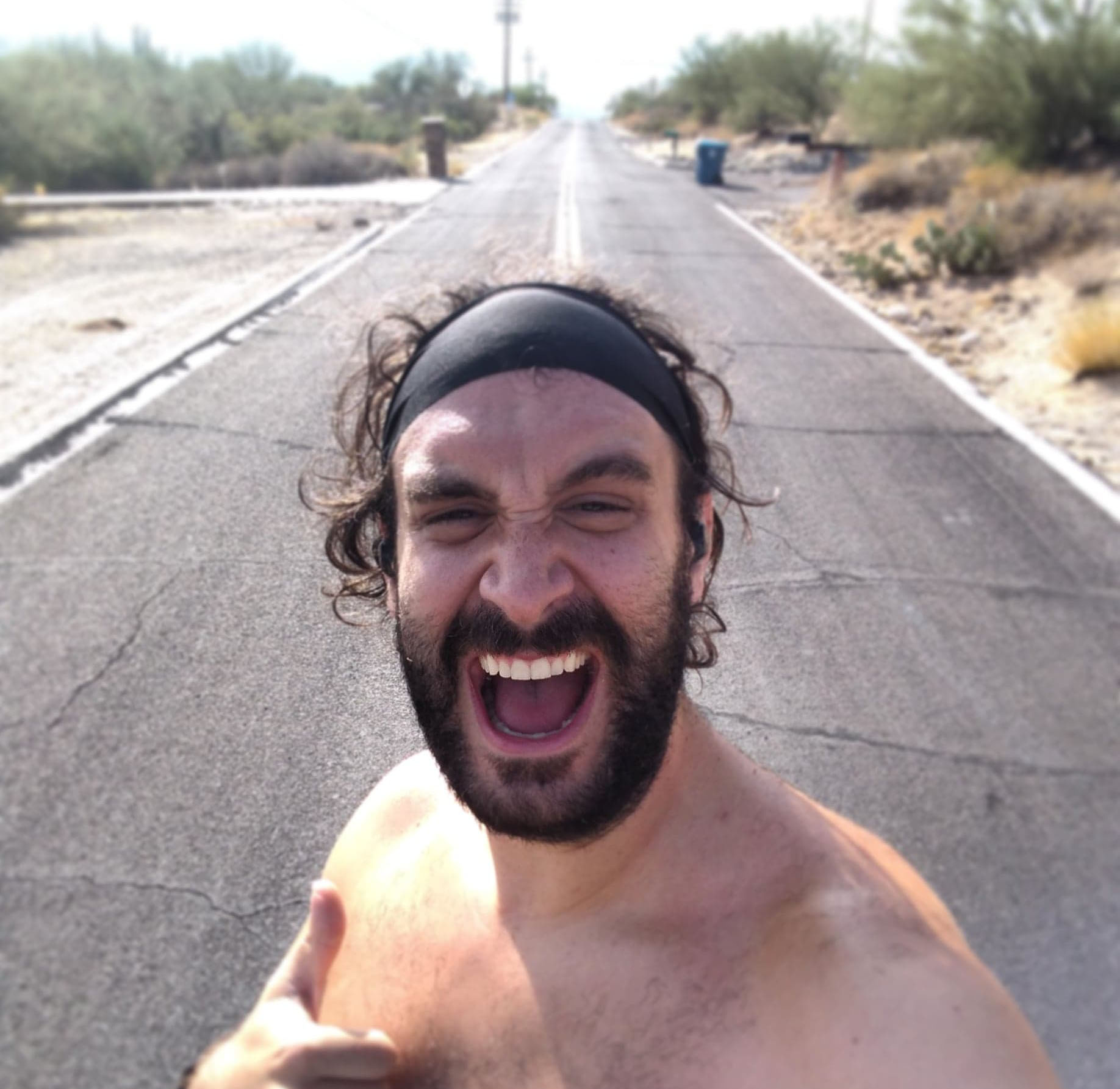 Rex Wilkins has become known on the North Side of Tucson as "The Dancing Man".

courtesy Rex Wilkins
The next generation of filmmakers are making the leap onto the drive-in screen this weekend - it's the return of the University of Arizona School of Theatre, Film & Television student film showcase, I Dream in Widescreen. Film essayist Chris Dashiell offers four recommendations that he considers to be outstanding. The in-person screening of "I Dream in Widescreen 2021" occurs Saturday, May 8th, just after sunset at the Cactus Carpool Cinema on South Wilmot Road. The films will also stream online from May 8th through the 22nd, hosted by The Loft Cinema.
Either way, they are all free to watch.
"I Dream in Widescreen 2021" official trailer.
And, listen to two examples of what the next generation of broadcasters is creating, as local students between 5th and 12th grade compete for recognition in The NPR Student Podcast Challenge.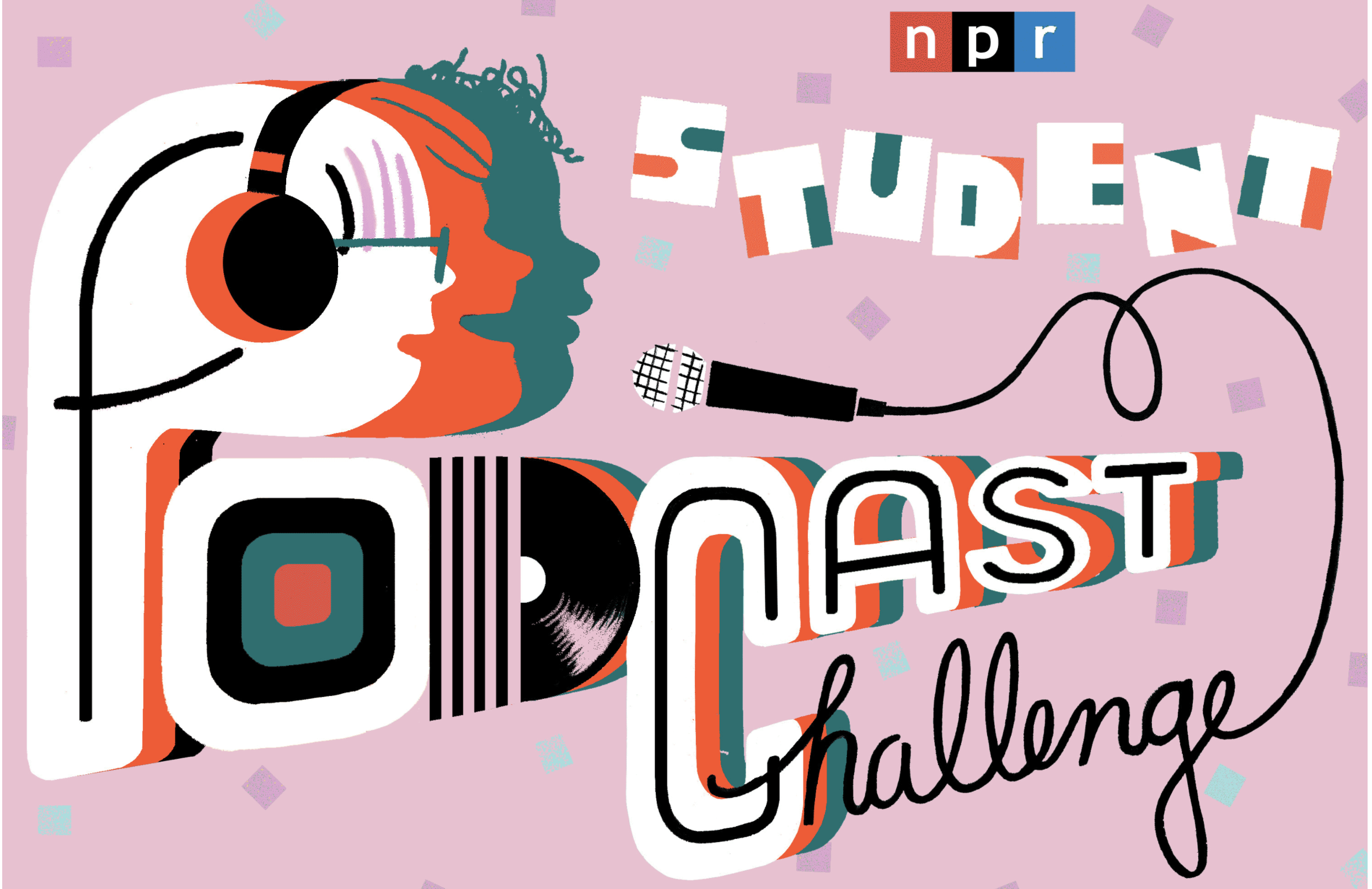 The 2021 NPR Student Podcast Challenge logo.