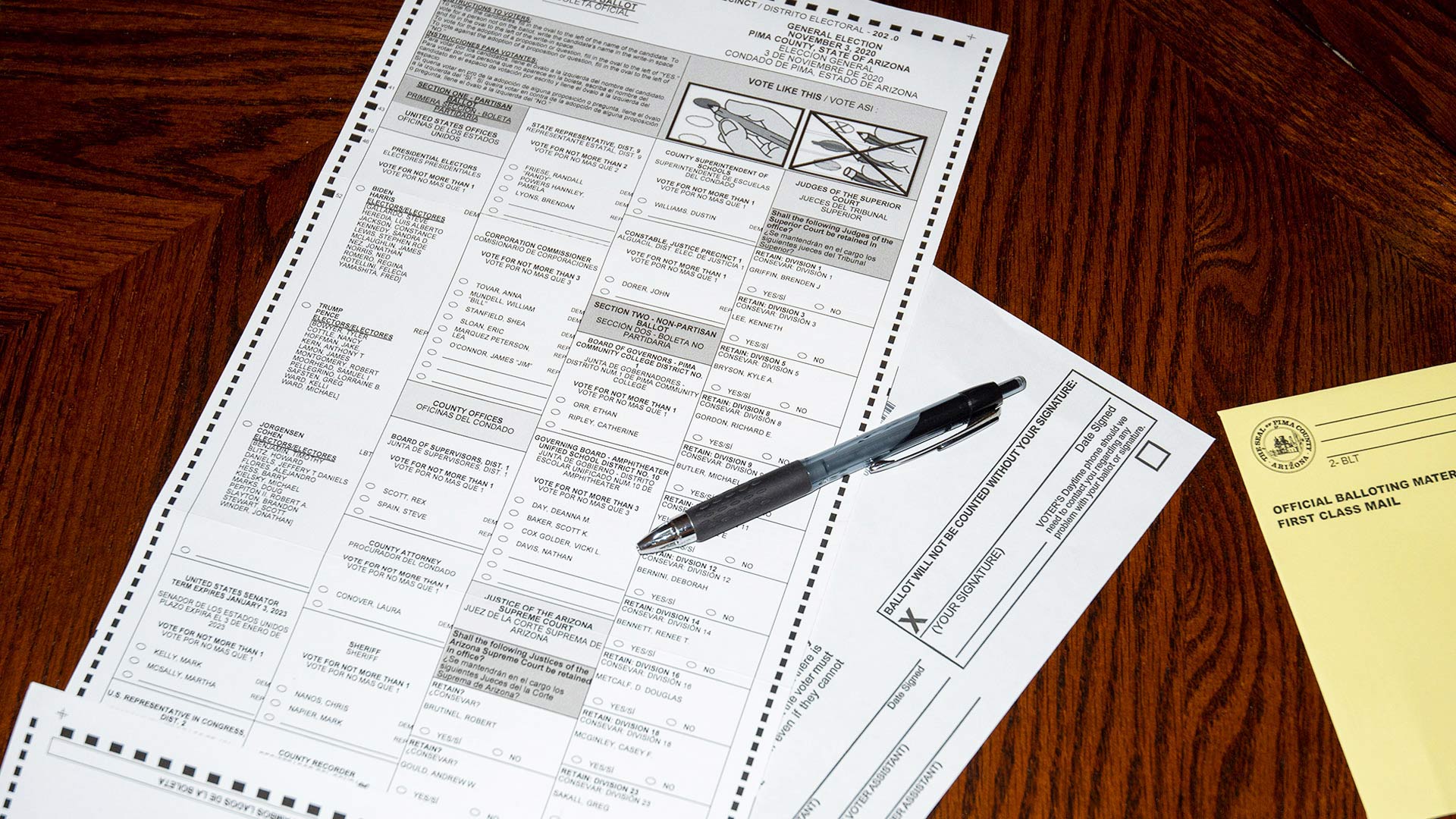 An Arizona mail-in ballot from the 2020 election.
CM Greer/AZPM
The Yavapai County Recorder says their office has gotten several calls from people reporting someone came to their door claiming to be a volunteer from the recorder's office, and asking to verify how they voted in November.

Pima County Recorder Gabriella Cázares-Kelly says no reports of that kind have come in from Pima County, but she reminds voters that if anyone asks how you voted, you do not have to answer.
"I think it is really important for us to remind people that they have the right to cast their ballots in secrecy, that they have their privacy protected and we would never be seeking that information from them," she said.
Cázares-Kelly calls the canvassing effort part of an ongoing voter intimidation campaign by people who reject the results of the last election.

Republicans who organized a so-called audit of Maricopa County ballots planned a similar door-to-door survey as part of their attempt to verify the 2020 election, but called it off when the U.S. Justice Department raised objections.