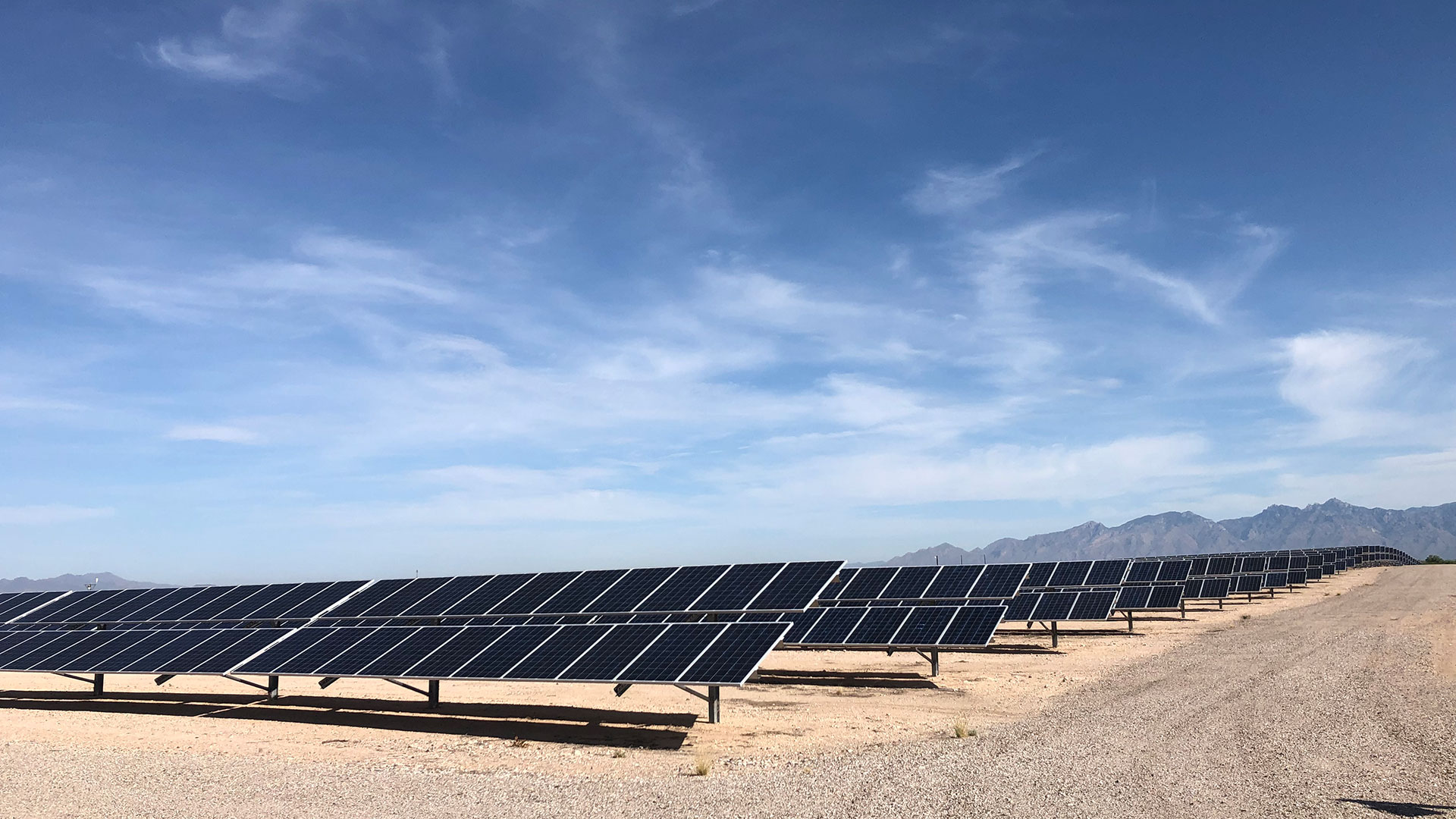 A solar array used by Tucson Electric Power to add renewable energy to the grid, August 2019
Christopher Conover/AZPM
As the year's first heat wave hits, the local electric grid is holding up. But Tucson Electric Power is asking customers to "Beat the Peak" by not running their clothes dryers, dishwashers, or ovens between the hours of 3-7 p.m.

The company even suggests cooking your evening meal in the morning, and reheating it at dinner time, so your oven is not in use when electricity is in high demand.
Company Spokesman Joseph Barrios says T-E-P tries to have extra power available. "We always estimate what we think customers are going to need and then we make arrangements to provide more than that so there's always a reserve margin built in," he said
Monday the company's Clean Energy Tracker showed customers using nearly 23-hundred megawatts of power, slightly above Sunday's peak, with about 15 percent of that coming from solar and wind sources.
Because TEP has a limited amount of solar and wind generation, Barrios says using power-hungry appliances during the morning hours makes it more likely the power will come from renewable sources rather than fossil fuel. By late afternoon, when air conditioner use peaks, 85% of TEP's electricity demand is being met by fossil fuel sources.