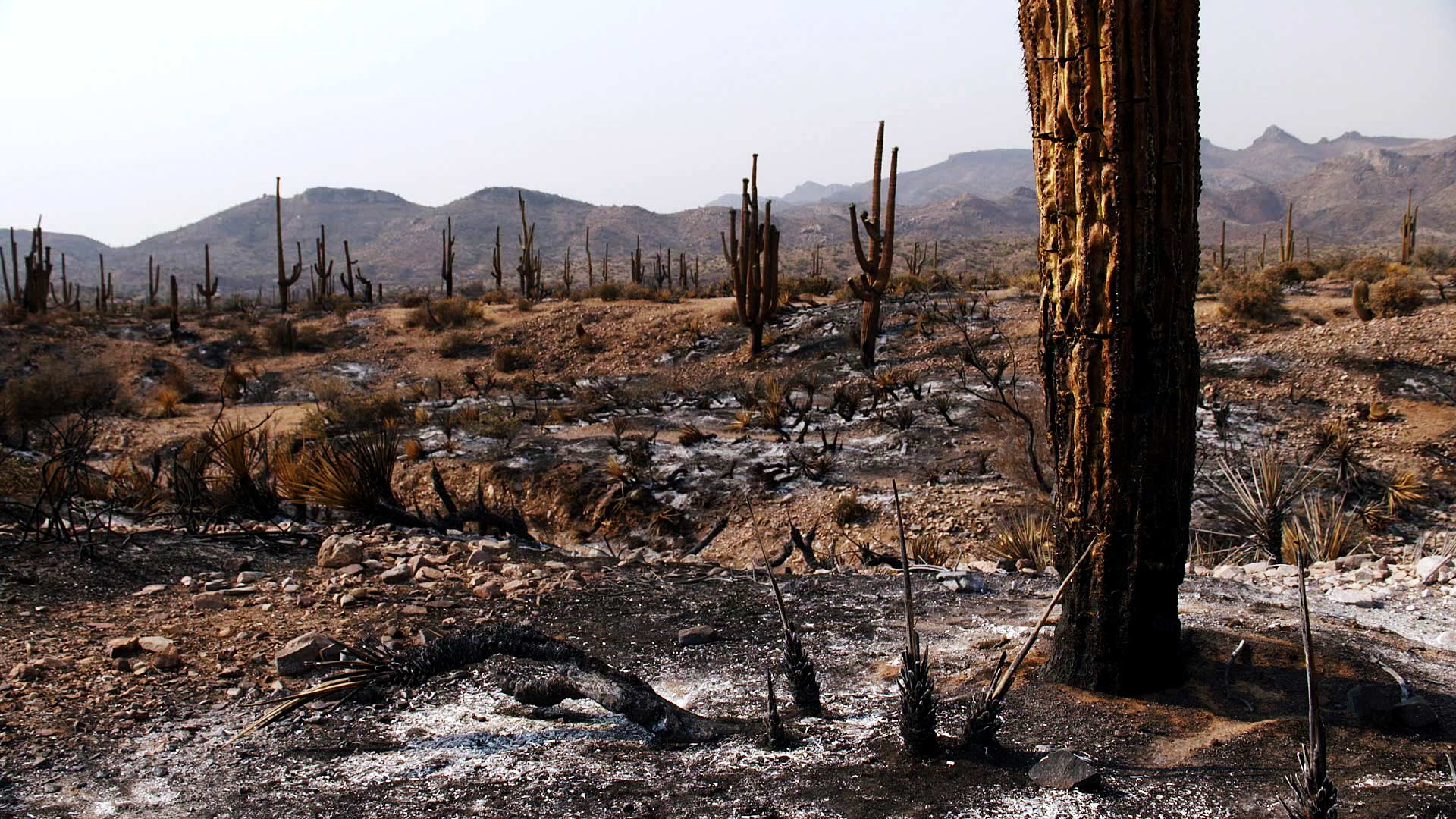 Scorched saguaros and desert landscape from the Telegraph Fire that started June 4, 2021 and spread across areas of Pinal and Gila counties. June 2021.
Nate Huffman/AZPM Staff
As fires rage across the West, the state says its lands in trust are now closed and the Navajo Nation announces a move to stage 2 fire restrictions.
According to a press release from the Arizona State Land Department, it and the Department of Forestry and Fire Management closed of the trust land to recreation Friday, such as hunting, camping to off-road vehicle. They also reminded people of the year-round ban on target shooting and fireworks.
State trust land in Pima County is concentrated on the east side.
Navajo Nation President Jonathan Nez signed an executive order Monday to implement stage 2 restrictions. Without special approval, the use and sale of fireworks will be prohibited, but public displays will be allowed. Trash burning, camp and charcoal fires, and the use of firearms outside of lawful hunts will also be banned without authorization.
Stage 2 Fire Restrictions implemented on the Navajo Nation as wildfires spread in the southwest pic.twitter.com/RQSui9wgRG

— Navajo Nation President Jonathan Nez (@NNPrezNez) June 25, 2021
A variety of other stoves are allowed for livestock branding, and so are registered ceremonial fires and low intensity prescribed fires.
Violators found guilty may be fined up to $5,000 or give restitution.
Navajo Nation June 2021 fire restrictions - Stage 2

View at Google Docs
|

Download File