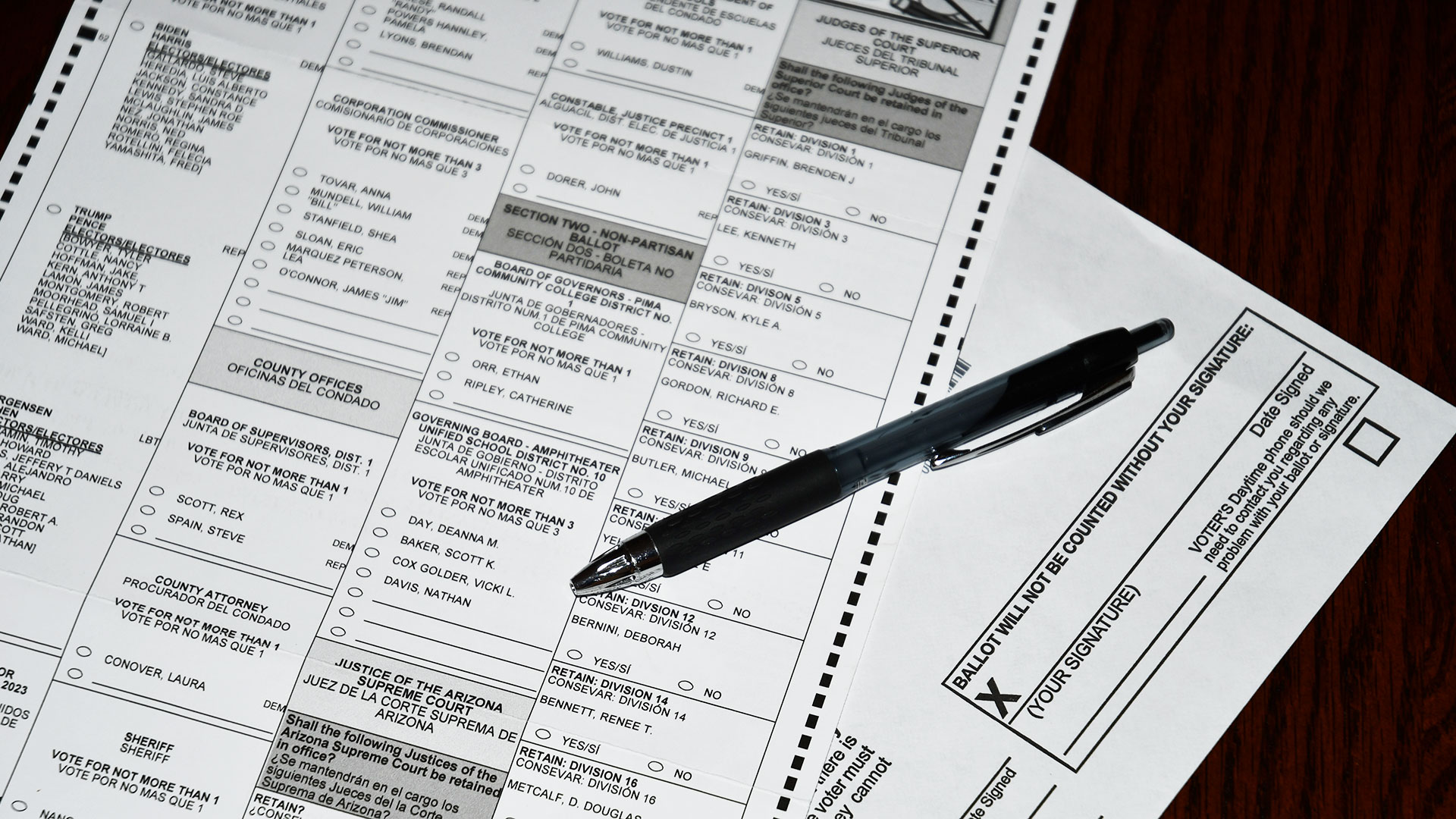 Your Vote 2020: Mail-In Ballot
CM Greer/AZPM
The US Supreme Court Thursday upheld Arizona laws that bar ballot harvesting and allow officials to discard ballots cast in the wrong precinct. The ruling is a major victory for state attorney general Mark Brnovich, who told KTAR radio that people need to have confidence in the election process, because voter fraud is real.

"We know that that happened in North Carolina where a congressional seat was vacant for eight months because of allegations of voter fraud and ballot harvesting. This is a real world problem," Brnovich said.
But Brnovich did not cite any cases of voter fraud from Arizona, and opponents of the laws say such fraud is rare to nonexistent. Pima County Recorder Gabriella Cázares-Kelly says ballot harvesting, when someone returns another person's ballot, is a big help to people who lack transportation or live in remote areas, such as tribal lands.
"People of color more significantly, more likely return their ballots with the help of third parties. What this is really doing is discouraging neighbors from helping neighbors," she said.
She also says the ruling just the latest attack on the voting rights of disadvantaged people:
"This does create a lot of issues in communities that are struggling with resources, which of course by design happen to be communities of color. "
Cázares-Kelly says she is deeply disappointed in the Supreme Court, and wants Congress to pass two major voting rights bills now under consideration. She is also working to set up "voting centers" in Pima County, where people from any precinct can cast their ballot without fear it will be tossed for voting in the wrong precinct.
But Brnovich, who filed the lawsuit, said the decision sets a higher bar for voting rights challenges in the future. "You have to show a disparate impact, and you have to show that that impact is caused by a challenged law. It's not enough to merely allege that somehow it's racist or that it's suppressing voters," he told KTAR.
Multiple reviews of ballots from the 2020 election have turned up no significant evidence of misconduct by voters or election officials.