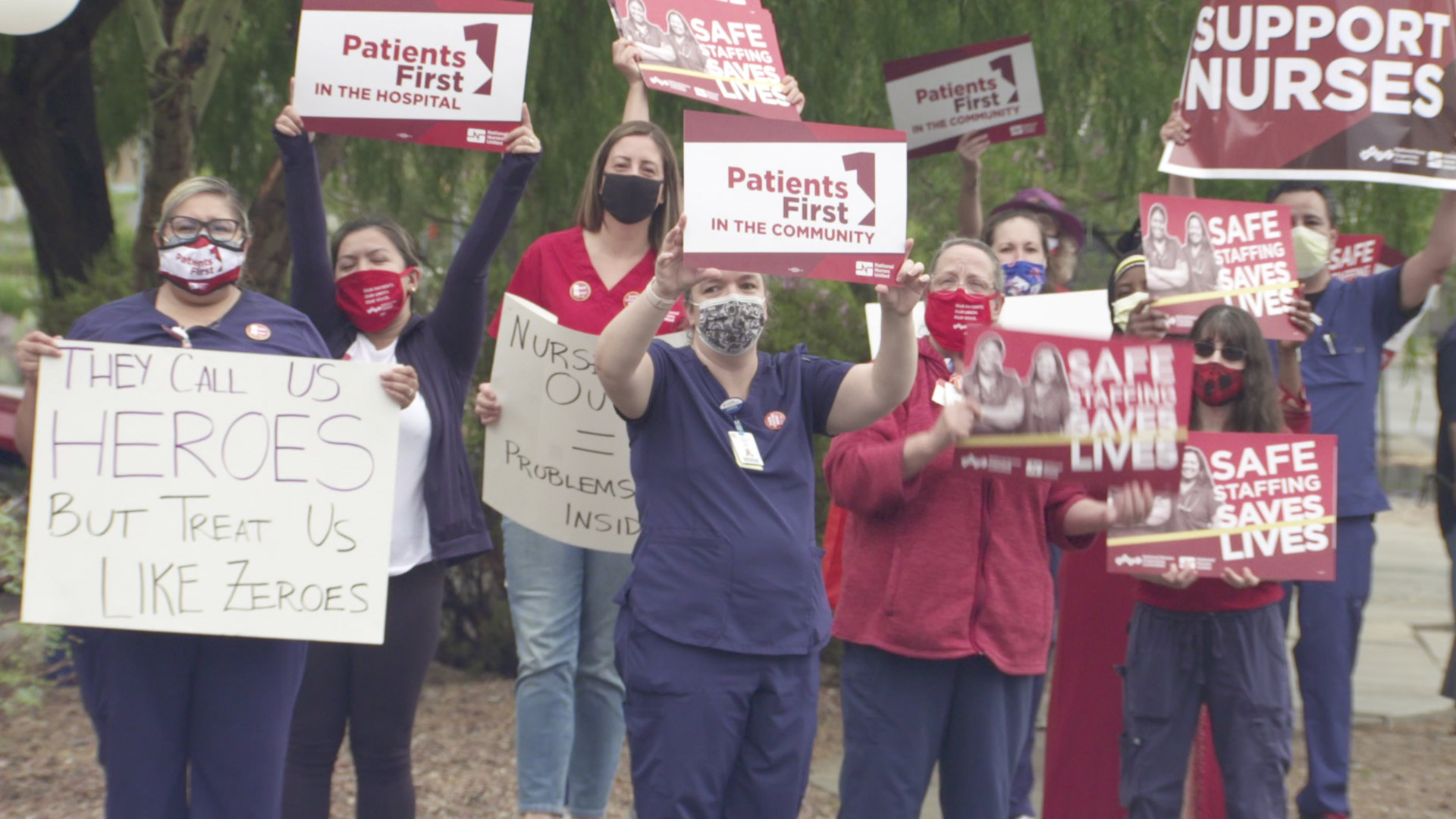 Nurses protest in front of St. Mary's Hospital in Tucson. July 14, 2021
John DeSoto/AZPM
Nurses at St. Mary's Hospital in Tucson rallied in front of the hospital, Wednesday morning, to draw attention to what they see as unsafe staffing numbers.
The members of National Nurses United, including Melissa Fatula who is a charge nurse, said there are too few nurses to give the patients the care that is needed.
"There have been nights when I have had eight patients when truly our matrix does not designate the charge nurse to ever have more than two patients on a night shift, no patients on a day shift. So, to see those numbers is very, very scary for us; it is downright dangerous," said Fatula.
The parent company of St. Mary's, Tenet Health, reported first-quarter earnings of $97 million in financial filings on its website.
"The hospital has consistently stayed within the staffing guidelines in the collective bargaining agreement and is actively recruiting nurses," said a statement from Carondelet Health Network which runs the hospital and is owned by Tenet.
The statement also said the company is "disappointed" that the union held the rally.