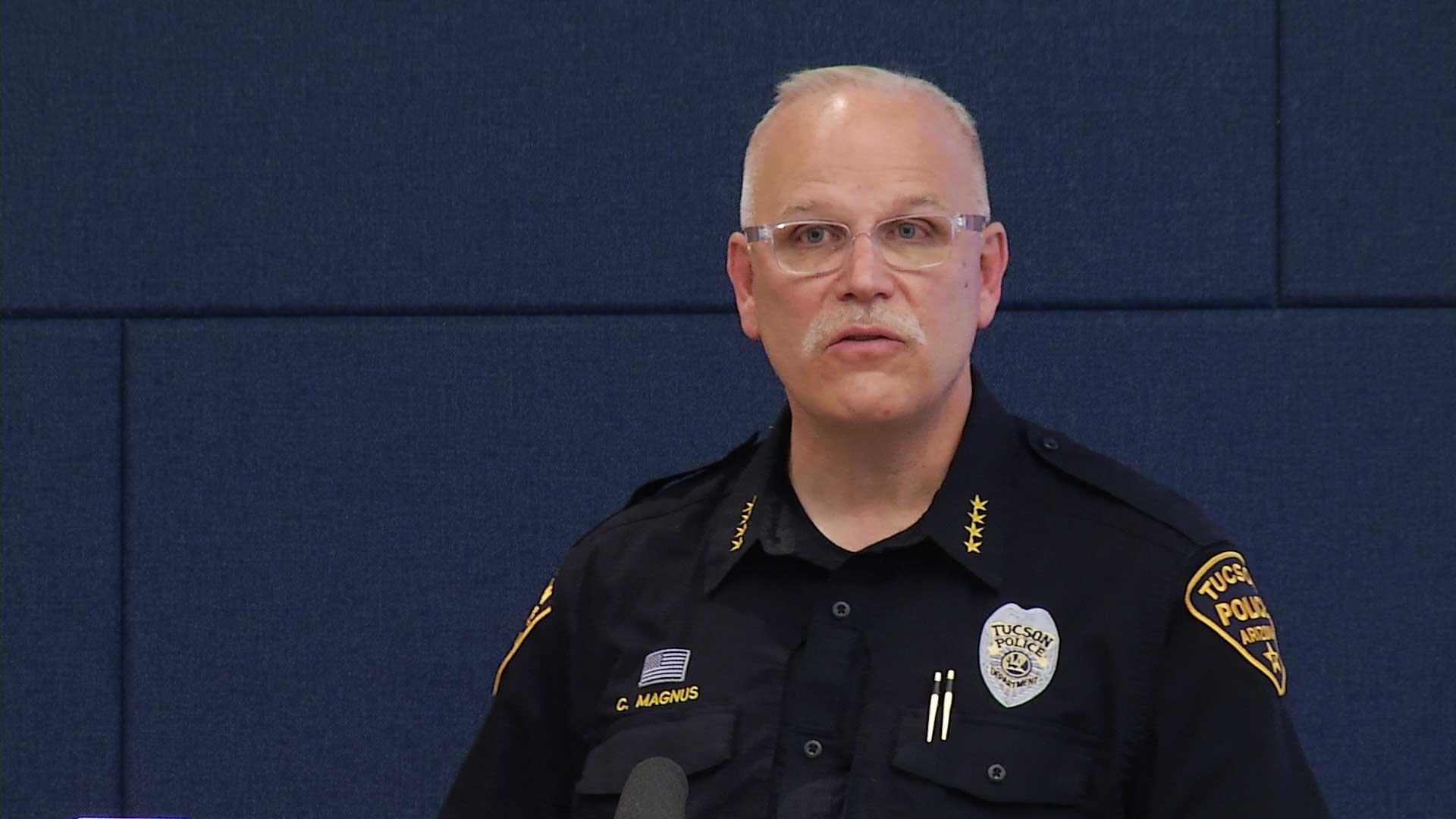 Tucson Police Department Chief Chris Magnus, at a June 24, 2020 media briefing.
Martín Rubio/AZPM
This is a breaking story and will be updated
Police in Arizona say a series of attacks Sunday afternoon have ended with five people shot, including one fatality, and three children missing.
Tucson police Chief Chris Magnus told news outlets that a 35-year-old man is accused of opening fire on an ambulance crew, shooting two paramedics.
"Police, fire and EMS personnel can take nothing for granted in todays' environment," Magnus tweeted. "Situations can devolve rapidly and too many people are dangerously unpredictable and intent on doing serious harm."
The suspect is also accused of subsequently driving up to the scene of a house fire and shooting firefighters and neighbors trying to douse the flames. One neighbor was shot and killed.
A firefighter and another neighbor were also shot.
A body was found in the burned home . A police officer encountered the suspect and shot him.
The suspect is in critical condition.