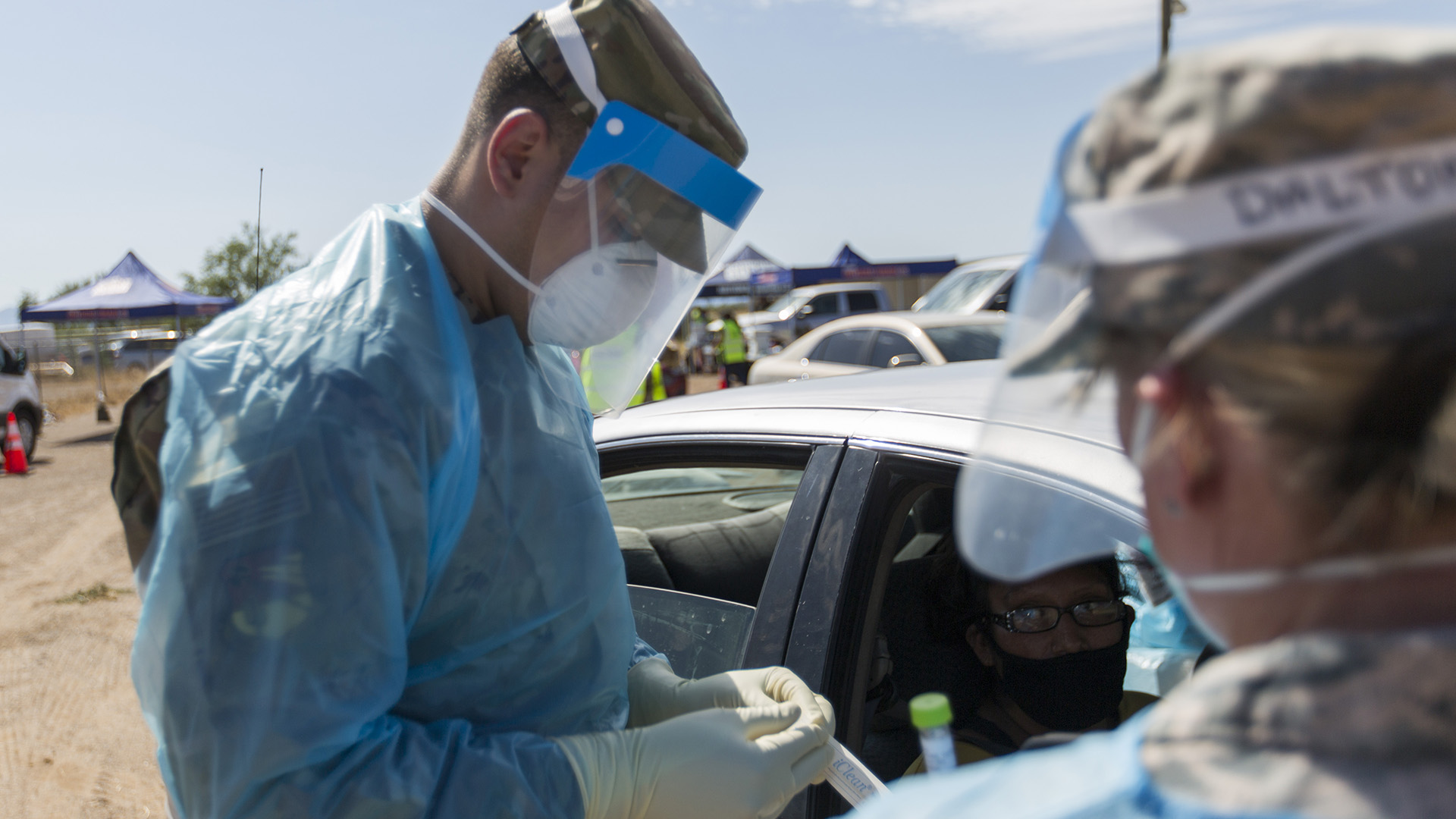 Arizona National Guard service members at a COVID-19 drive-thru testing site in the Tohono O'odham Nation in Sells, Arizona, July 6, 2020.
Courtesy of the Arizona National Guard
The Tohono O'odham Nation recently announced it has a high level of COVID-19 transmission and 49% of residents over 12 years old have been fully vaccinated.
Among its members living in the nation, the tribe has recorded 1,279 COVID-19 cases, as of Aug. 4, but it has also been recording cases from members who live off the reservation, bringing the total number of reported cases to almost 1,871.
Tohono O'odham Nation Health Care reported that 79 community members have died from the disease throughout the pandemic.
It said they've fully vaccinated 5,792 members of the tribe, about 42% of the eligible membership.
This is on par with transmission spread and the number of people fully vaccinated in Pima County at about 44%. All counties surrounding the nation are also experiencing high levels of COVID-19 transmission.