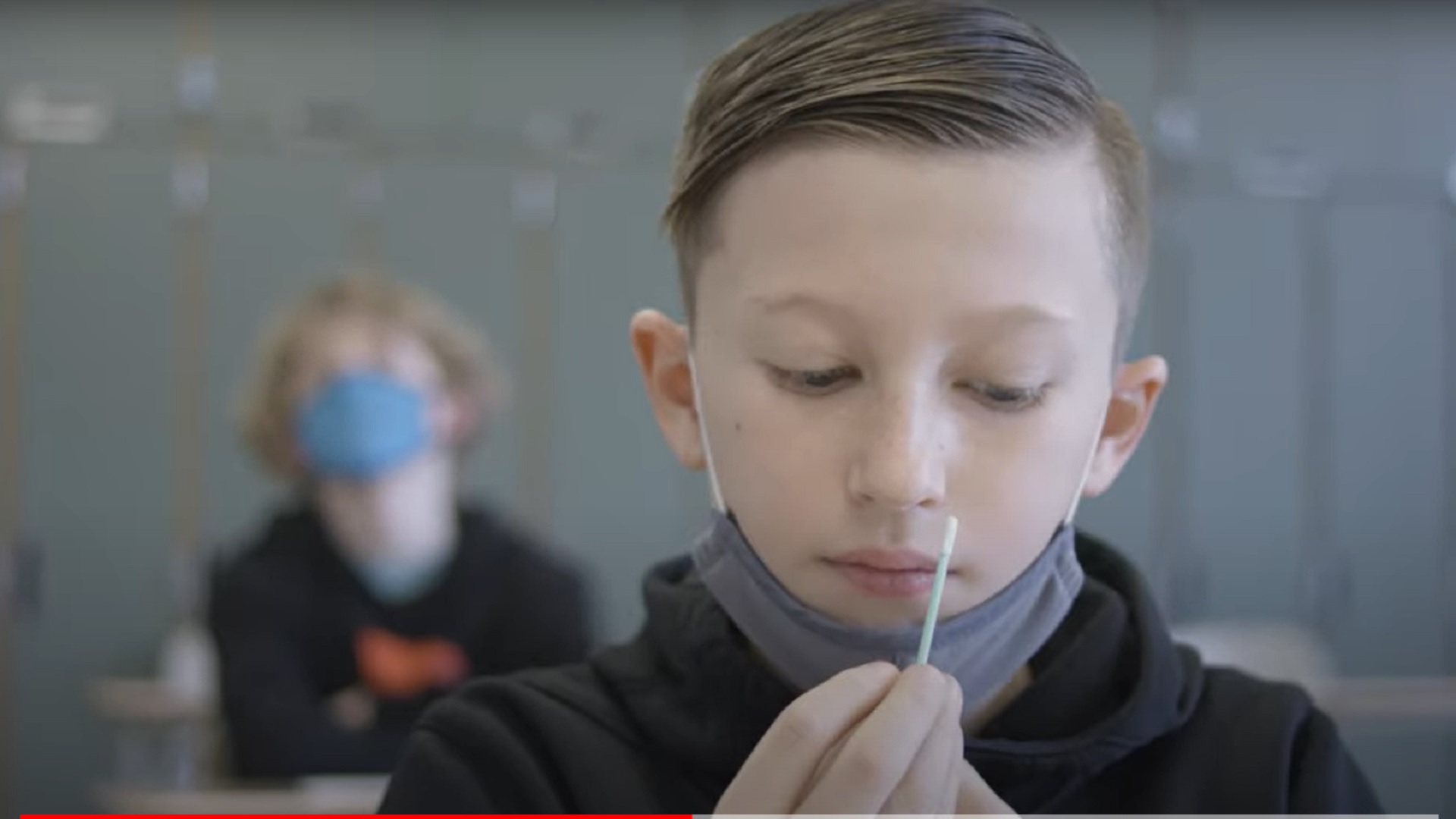 An elementary school student prepares to self-administer a COVID-19 test in a frame from a promotional video by Ginkgo Bioworks, which distributes "pooled testing" systems to schools around the country.
screengrab/Ginkgo Bioworks
Students in the Tucson Unified School District will soon start doing weekly self-tests for COVID-19. The TUSD board voted Tuesday to roll out a program already used in a dozen other districts around the state, including Sunnyside.

Parents would need to opt-in for their children to participate, but spokesman Tim Lyden with Boston-based Ginkgo Bioworks says their tests effectively find COVID in the classroom even if only a handful of students take part. "We have a study that says, even if there's only 10% to 15% participation in such a close cohort, you're still picking up over time the viral load in that classroom," he said during the virtual meeting of the TUSD Governing Board.
Ginkgo's test uses swabs that children as young as kindergarten administer to themselves. All the swabs from a class go into a single container, and if the coronavirus is detected among them, school officials can do more detailed testing the next school day.

Lyden said that testing entire classrooms at once is a very efficient way to look for the virus. "When you have 25 students in a pool, and you test it once, it's a lot less expensive than testing 25 individual students. It's a lot faster than testing 25 individual students. It's a lot more secure and private than testing 25 individual students," he said.
The state is paying for the testing. The board voted to begin pooled testing in about a dozen schools, eventually taking the program district-wide by September 28. On September 29, a new state law goes into effect that forbids schools from requiring masks. Several school districts are suing to stop the new law from going into effect.