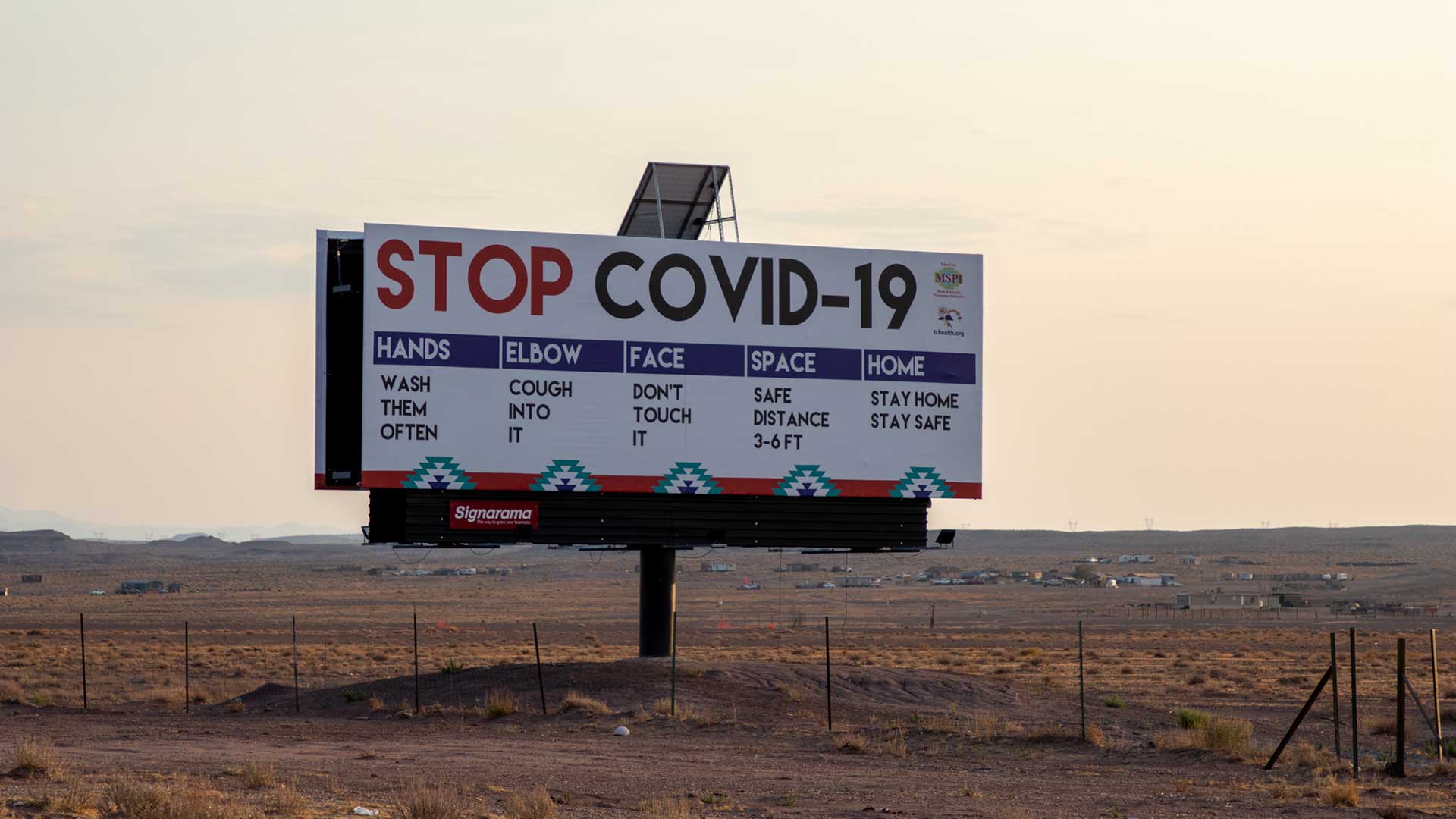 Navajo Nation President Jonathan Nez said the "Stay home, stay safe" message from the tribal government guarantees that businesses in the nation have the "the safest environment" compared to those outside its tribal lands during the pandemic.
Daja E. Henry/Cronkite News
Navajo Nation employees are required to be vaccinated against COVID-19 by late September.
Navajo Nation President Jonathan Nez announced an executive order Sunday mandating employees from various branches, divisions, departments, chapters, programs, offices and enterprises be fully vaccinated by September 29.
Employees who can't prove they're fully vaccinated will be required to submit a negative COVID-19 test at least every two weeks.
"The bottom line is that we do not want to have another large surge in new COVID-19 cases that would harm our health care system and lead to more lives lost," Nez said. "This new vaccine mandate will help to keep employees safer and give those who are not able to receive the vaccine the option to get tested more frequently."
As of Sunday, 1,397 residents have died due to the disease. Since the pandemic began, the Navajo Nation has confirmed 32,252 cases.
The mandate will apply to regular, part-time, and temporary employees.
This executive order followed one on Friday that mandated Executive Branch employees get a full dose of the vaccine. Nez said on Sunday that 83% of the branch is fully vaccinated.
"We need to increase that percentage due to the higher transmissibility of the variants. With so many of our employees working directly with our Navajo people, we have to take measures to keep everyone safe and healthy," Nez said. "We cannot afford to shut down the government again."