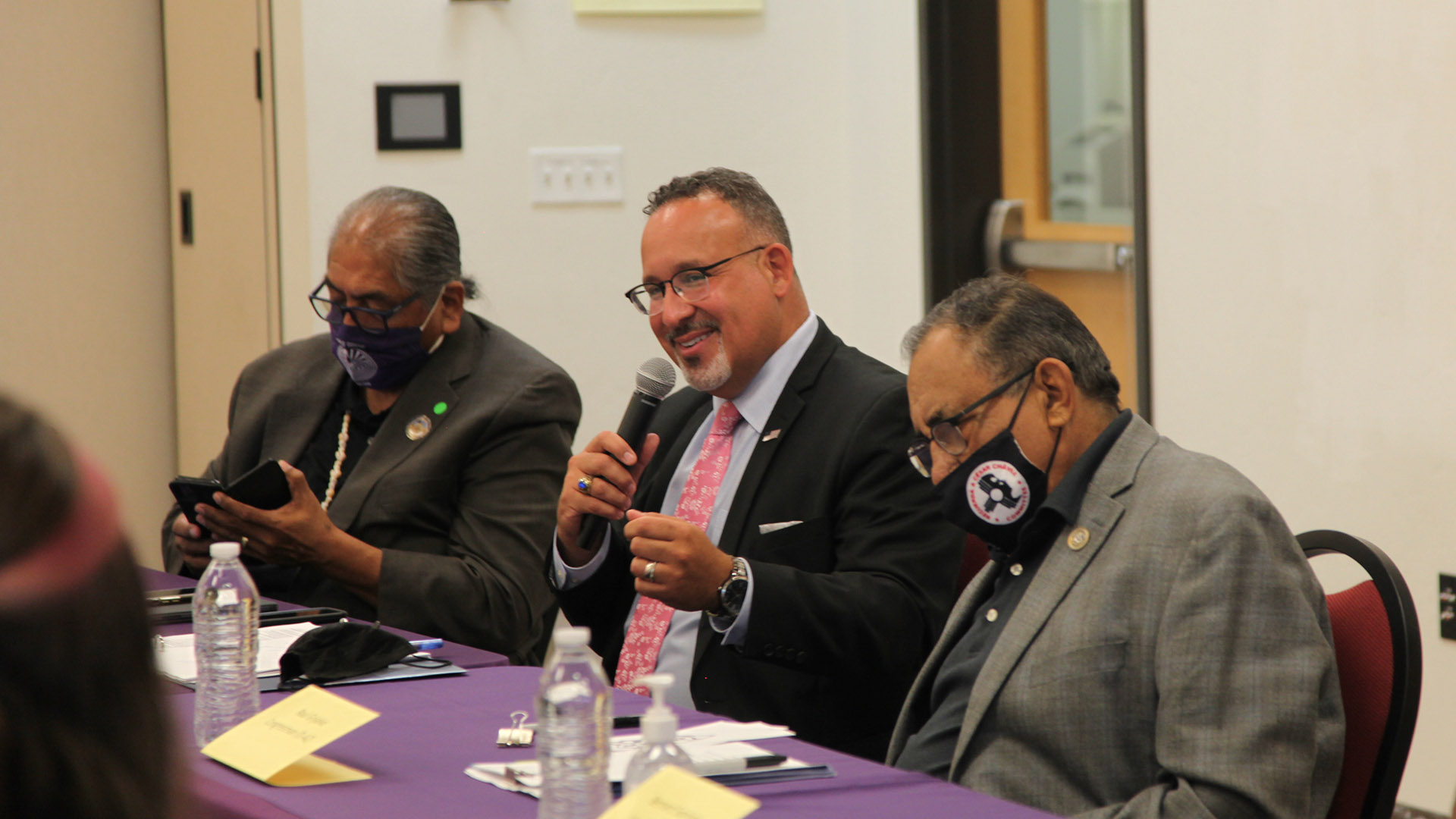 Tohono O'odham Community College hosted a listening session July 15, 2021, with U.S. Secretary of the Education Dr. Miguel Cardona.
Emma Gibson/AZPM
The U.S. Department of Education says it is investigating five Republican-led states that have banned mask requirements in schools, saying the policies could amount to discrimination against students with disabilities or health conditions.
The department's office for civil rights sent letters to education chiefs in Iowa, Oklahoma, South Carolina, Tennessee, and Utah.
Those states have barred schools from requiring masks among students and staff, a move that the department says could prevent some students from safely attending school.
Arizona has also banned schools from requiring students to wear masks. The department noted in a press release it has not opened an investigation in the state because the policy is not currently being enforced. A court has said the law does not take effect until late September.
The new investigations elsewhere mark a sharp escalation in the Biden administration's battle with Republican states that say wearing masks should be a personal choice.
AZPM's Andrew Oxford contributed reporting.