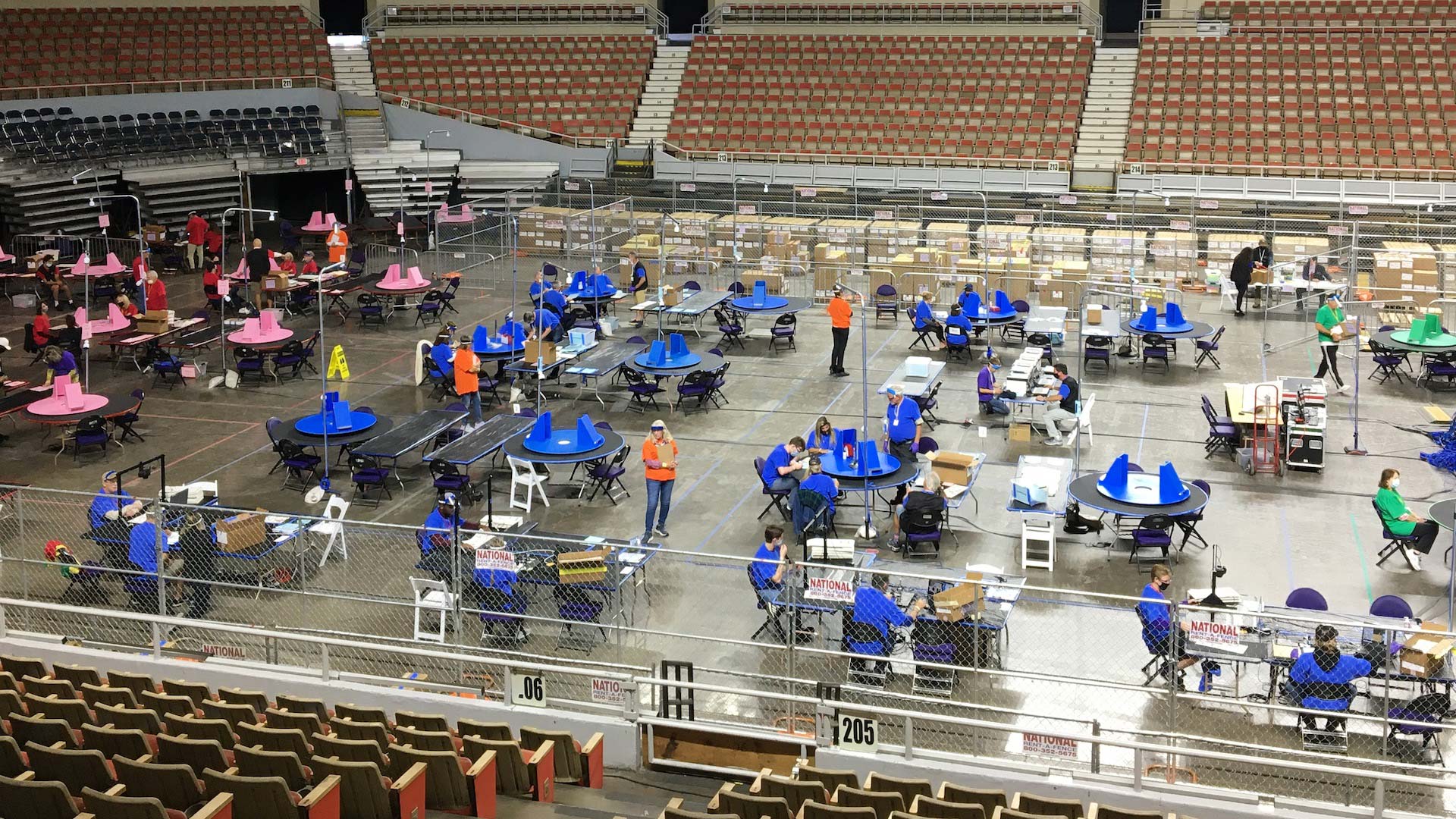 The Arizona Senate's contractors count ballots from Maricopa County inside the Veterans Memorial Coliseum during May 2021.
Andrew Oxford/pool photo
The Senate's contractors spent months at the state fairgrounds in Phoenix poring over ballots cast in last year's election.
Now, the rent is due.
The state agency that oversees the fairgrounds sent the Senate an invoice for $128,074.
The Senate's contract with the fairgrounds, which was extended as the recount lagged behind schedule, said the Legislature would cover the costs of operating the facility.
The Senate has until September 5 to pay. A spokesman for Senate Republicans said Monday they had not received the bill.
The Senate already agreed to pay a Florida company, Cyber Ninjas, $150,000 to oversee the election review.
Meanwhile, the company said it has received donations of $5.7 million from several groups, including organizations connected to former Trump administration officials such as Michael Flynn.