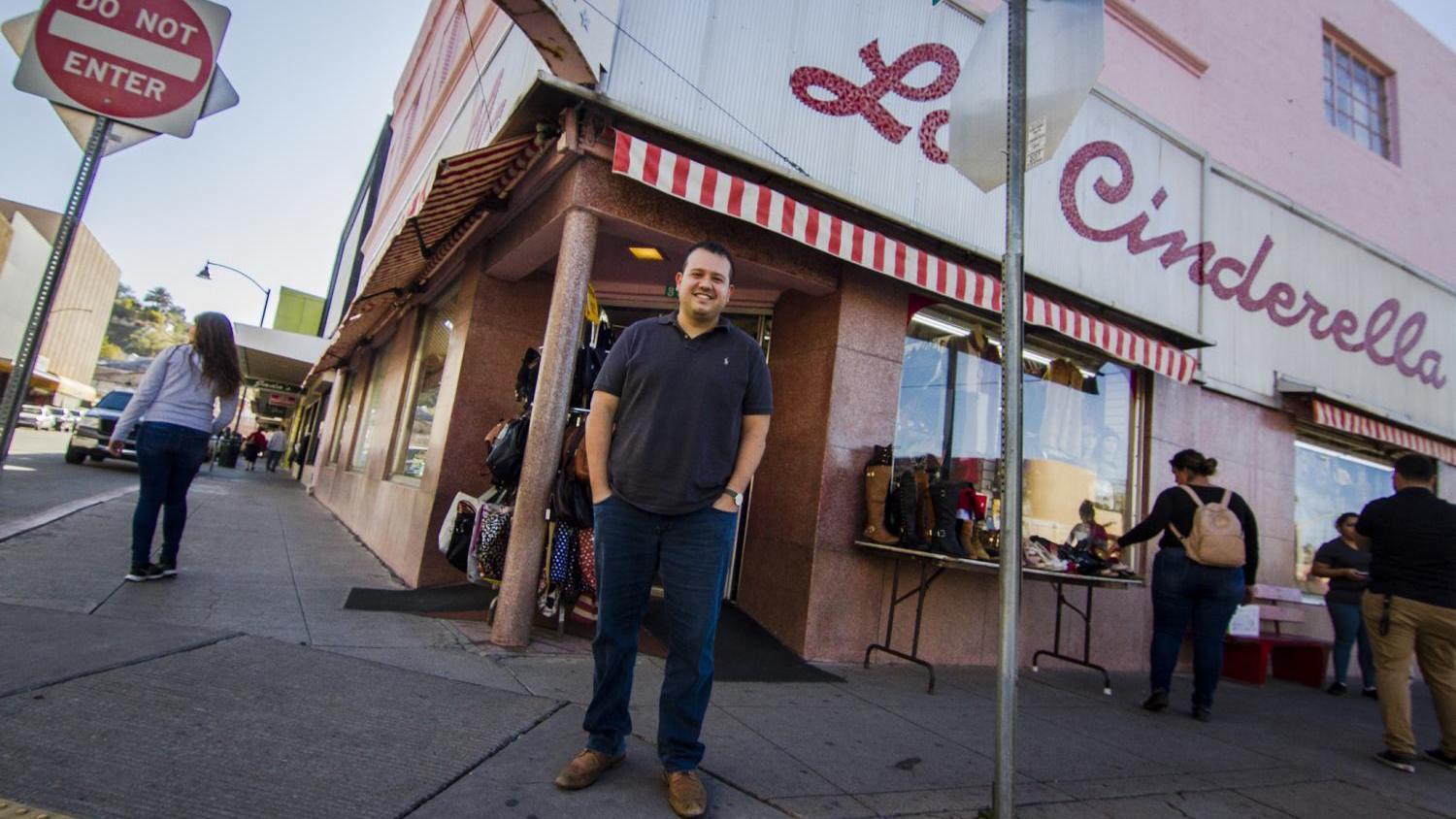 Evan Kory's family owns two stores on Morley Avenue in Nogales, Arizona, including La Cinderella pictured here.
Murphy Woodhouse/Fronteras Desk
Arizona border businesses that depend on Mexican shoppers are breathing a sigh of relief with the impending loosening of restrictions on so-called "nonessential" trips.
Over the summer, Nogales, Arizona, retailer Evan Kory was worried that his family's long standing border businesses couldn't survive those restrictions much longer. But U.S. officials now say that fully vaccinated Mexicans could start crossing as soon as November.
"For 19 months now we've been waiting. And at first it was every month, we'd wait 'til the 21st to see if they were going to open. And of course they didn't," Evans said. "You know, we got used to this rhythm of expectation and disappointment."
But after 19 long months, he noted that many former daily and weekly crossers have figured out new ways to meet their needs, sometimes without the Arizona shops they once depended on.
While he's hopeful that his businesses will be able to rebound, it could take some time to see how others fare.
"We're going to have to wait and see how the community bounces back," he added.
'Not the same'
For many Sonoran residents, the restrictions have meant far more than losing access to the Arizona stores they used to frequent: it's also meant monthslong stretches without seeing loved ones on the other side of the border.
Before March 21, 2020, when the restrictions were first implemented, Nogales, Sonora, resident and hotel manager Armando Cervantes crossed into Arizona several times most weeks. He has friends and family that he visited across southern Arizona, where he also did much of his shopping.
During the nearly two years of restrictions, some of those people have visited him in Sonora, but not all can, like an aunt in Tucson he's looking forward to seeing again.
He's been able to stay in touch over the phone, or with WhatsApp, but said "it's not the same."
He said he's been fully vaccinated for about three months, and as soon as he can, he's excited to cross to do things that once seemed mundane.

Fronteras Desk
is a
KJZZ
project covering important stories in an expanse stretching from Northern Arizona deep into northwestern Mexico.