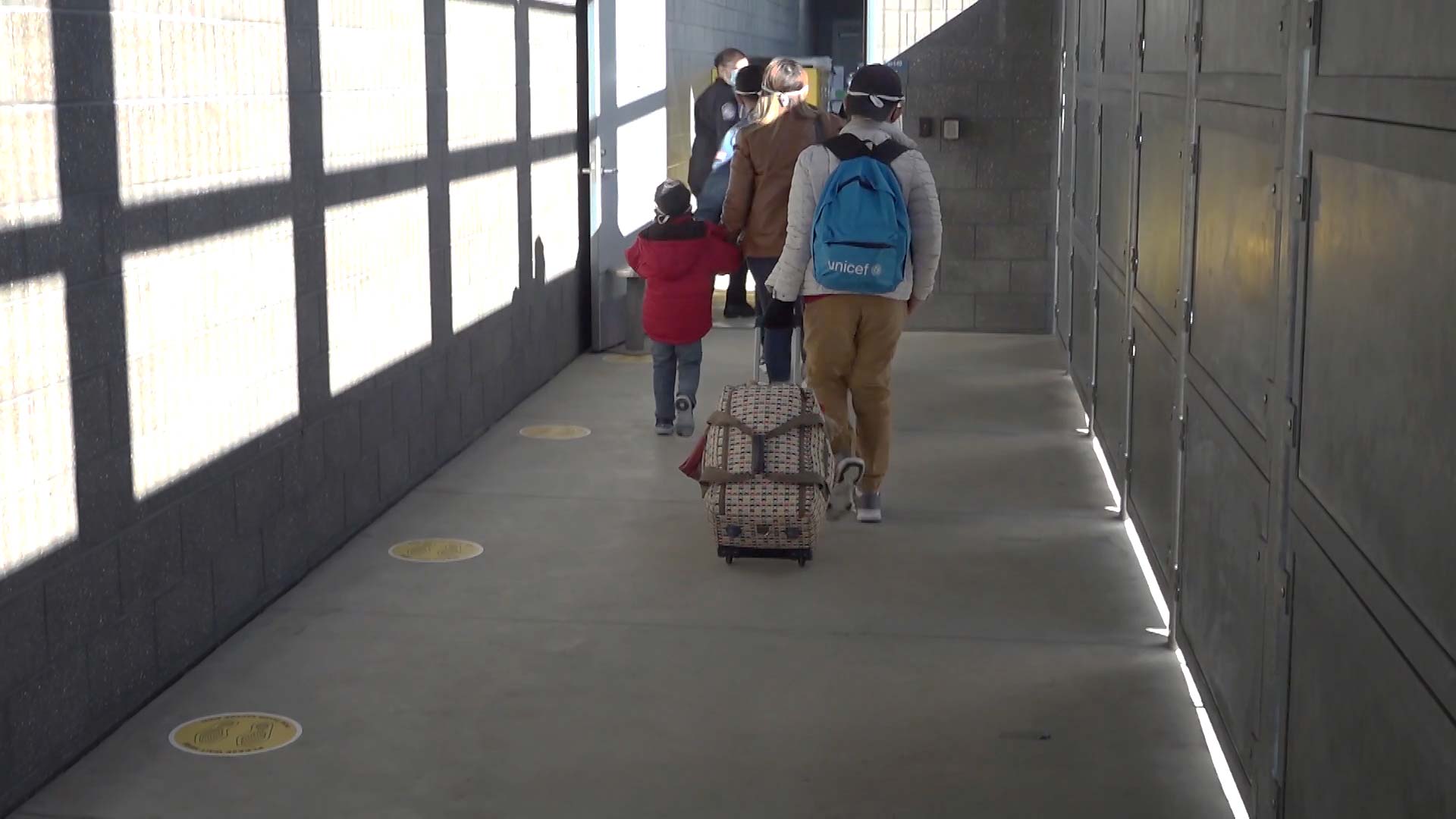 Immigrants with active cases under the Migrant Protection Protocols travel through the San Ysidro Port of Entry in San Diego as they are processed for entry into the United States. February 2021.
U.S. Customs and Border Protection
The Biden administration is preparing to restart a program known as "Remain in Mexico" after a federal judge ordered its reinstatement. Officials, however, say it will require Mexico's cooperation to resume the Trump administration program that sent asylum seekers back to Mexico to await U.S. court hearings.
In a statement, the Department of Homeland Security said it disagrees with the court decision to resume the Migrant Protection Protocols (MPP), often called "Remain in Mexico," but is taking steps to comply with the ruling by preparing to restart the program next month. But there's a caveat: Mexico must agree to accept returned asylum seekers.
So far, the country hasn't. Instead, Mexico's Foreign Ministry released a statement saying leaders have expressed a "series of concerns" about the program, including migrants' safety, due process, access to legal representation and legal uncertainty about the policy.
The Trump administration implemented the Remain in Mexico program in January 2019, sending tens of thousands of asylum seekers back to Mexico, where they faced dangerous, squalid conditions.
President Biden halted the policy soon after taking office.

Fronteras Desk
is a
KJZZ
project covering important stories in an expanse stretching from Northern Arizona deep into northwestern Mexico.