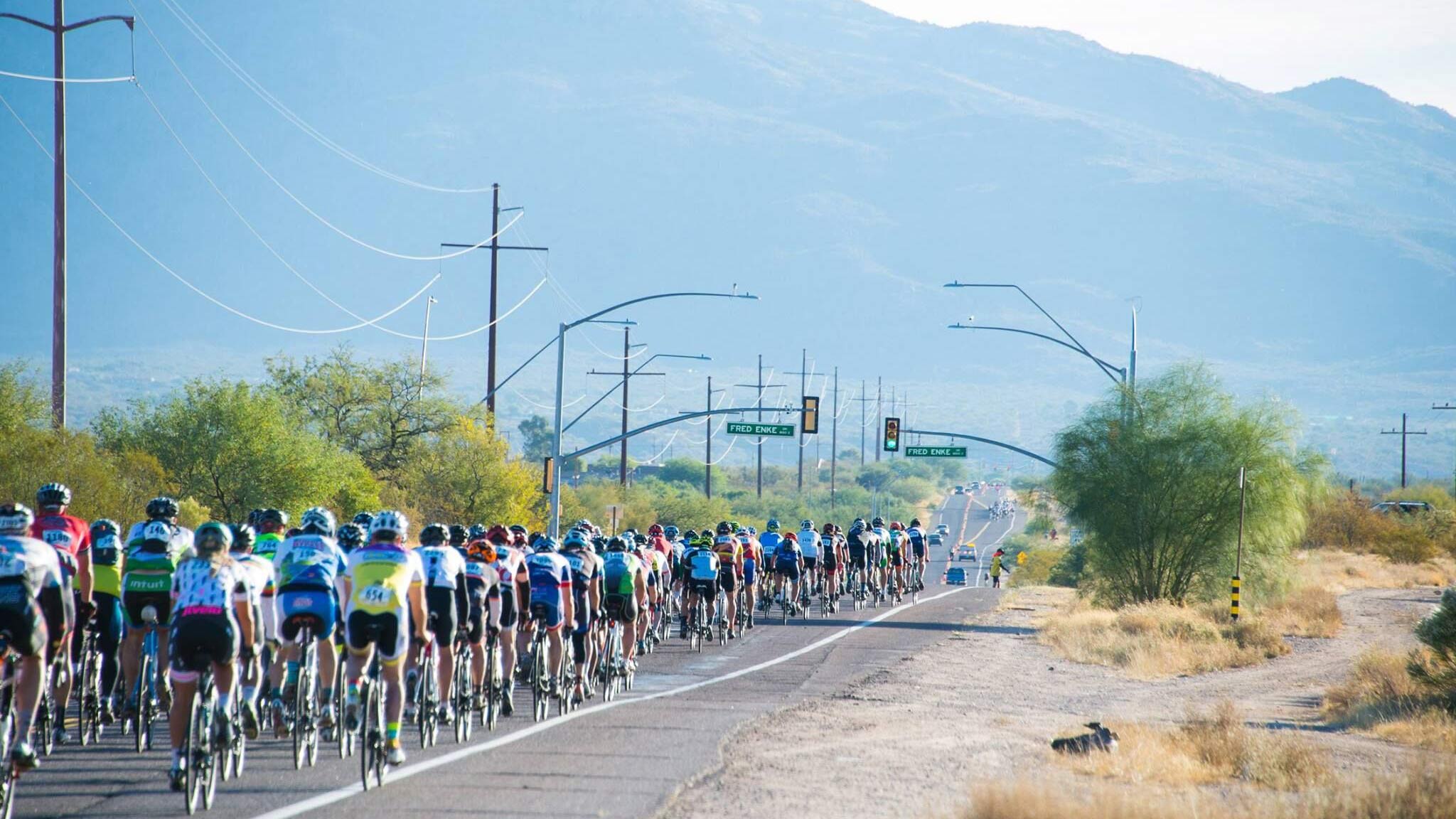 RIders pedal in the 2017 El Tour de Tucson.
Perimeter Bicycling
Pima County residents may want to plan ahead because thousands of bicycle riders will be sharing local streets on Saturday, November 20.

The 38th annual El Tour de Tucson is being held again this year, after being cancelled in 2020 due to concerns about the coronavirus.
Planners say the organized, charitable event is expecting about 6,000 participants from various countries — and for the first time as far as they know — from all 50 US states.
The popular annual ride has various distance categories, including 102 miles, 57 miles and 28 miles although shorter routes are also available for children and other riders.
Since it was established in the 1980s, El Tour is credited with helping to raise tens of millions of dollars for local charities and this year The Hermitage, a no-kill cat shelter, is one of the nonprofit partners.
El Tour de Tucson organizers say people who don't plan to ride a bicycle in one of the events can still take part in a free expo and fiesta that is scheduled to be held at Armory Park in downtown Tucson on Thursday, Friday and Saturday, November 18, 19 and 20.