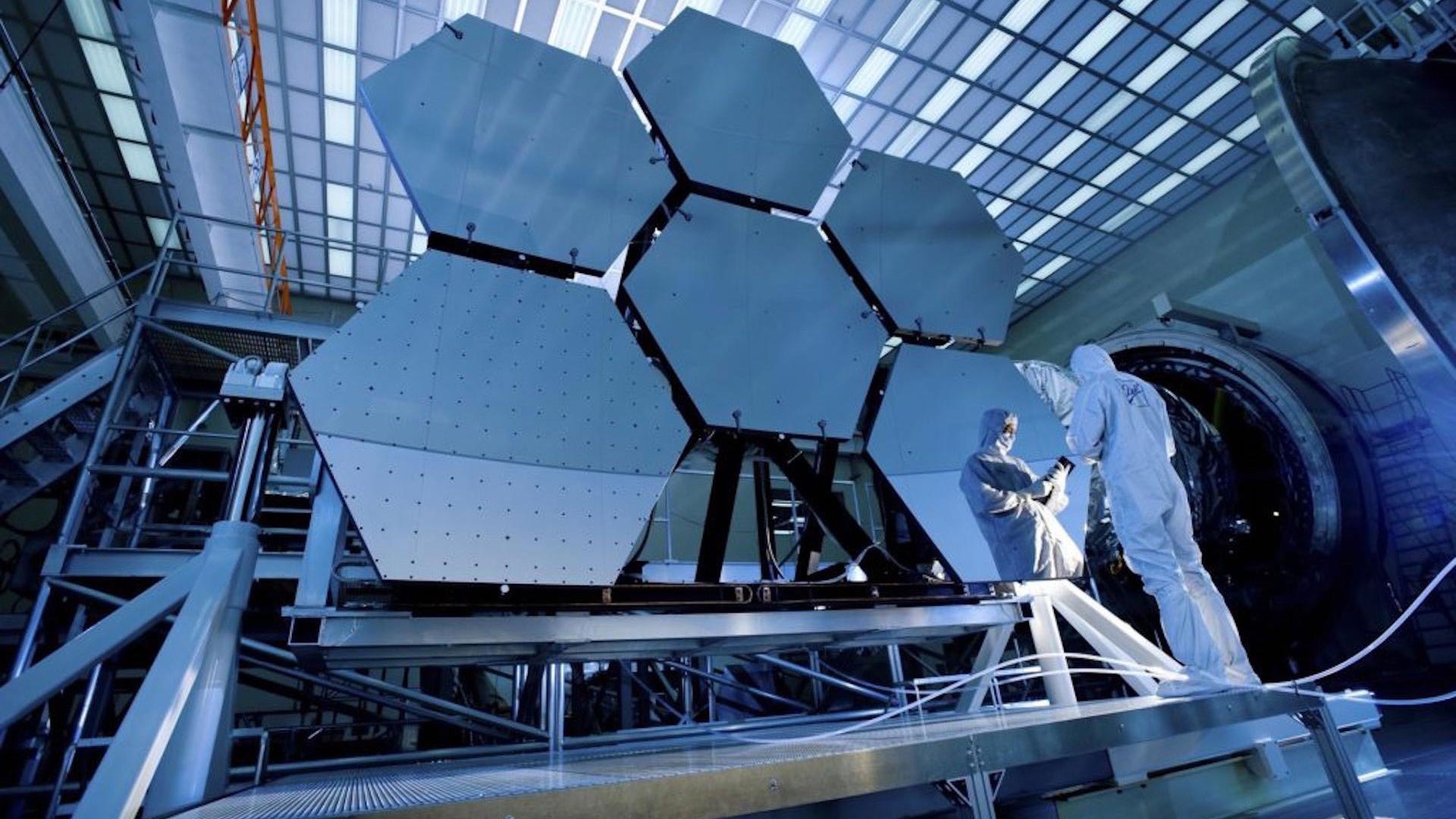 Optics for the James Webb Space Telescope underwent years of testing before preparation for launch.
NASA
A Tucson company that developed testing for the James Webb Space Telescope is awaiting the mission's upcoming launch.
4D Technology specializes in testing the quality of precision optics. NASA recruited the company to work with the space agency on the telescope's complex set of mirrors. Company co-founder James Millerd recalls 4D connected with a NASA engineer early in the mission's development phase.
"He identified that they had this need to measure mirrors inside a vacuum chamber to simulate space conditions," Millerd said.
4D partner Neal Brock says rigorous testing was crucial because the spacecraft will be too far away for a service call.
"Everything has to go right, all the deployment, all the optics, so it was absolutely critical that they test everything," said Brock.
If everything goes as planned, NASA will park the James Webb Space Telescope in an orbit a million miles away from Earth. This will allow the telescope's infrared optics to get the clearest views yet of the universe.