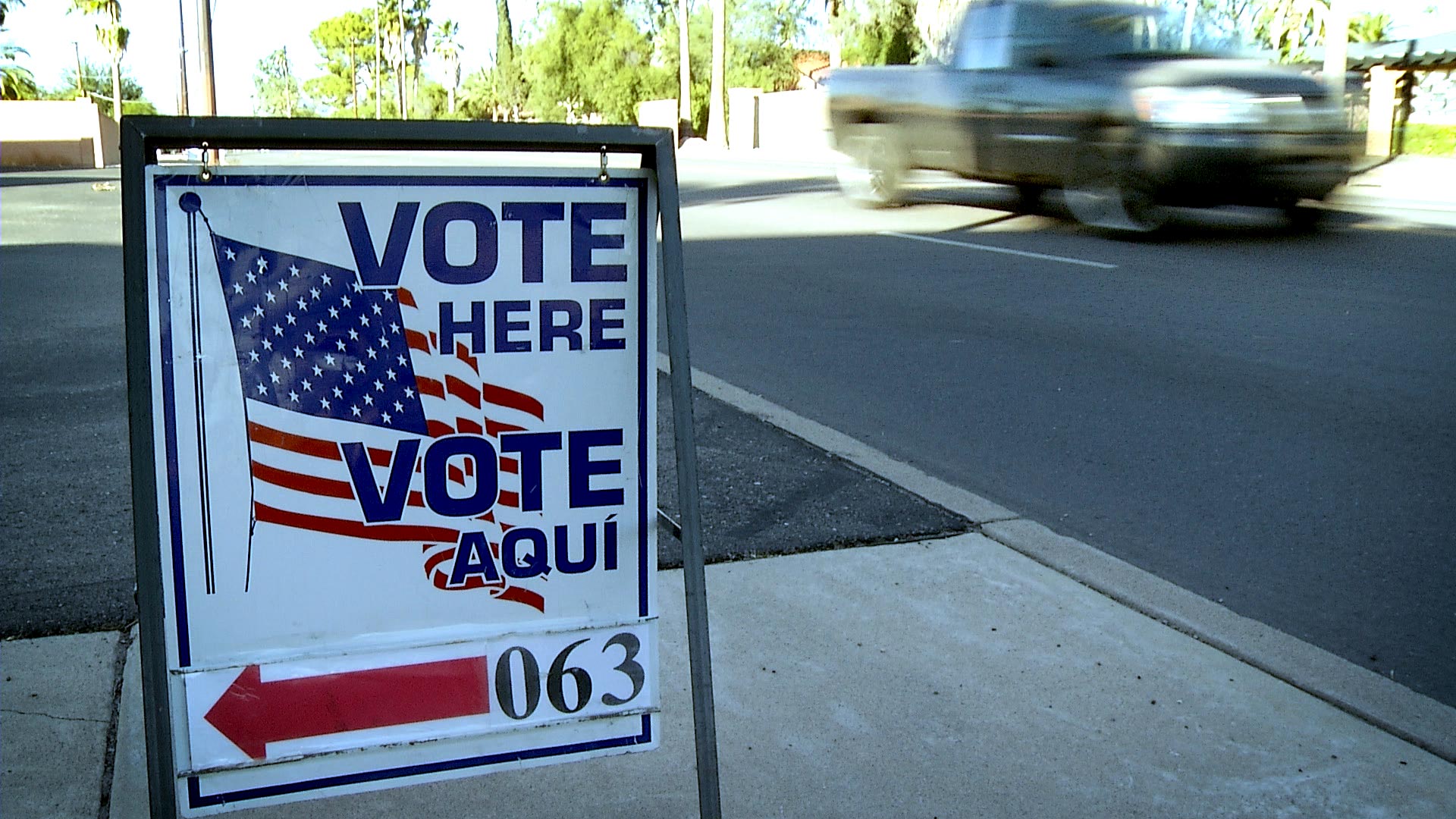 File image of a voting sign outside of a polling place in Tucson.
AZPM Staff
The Pima County Attorney's Office said Friday it investigated 151 incidents of voters casting multiple ballots in the 2020 general election and that none of the cases warrant criminal charges.
County Attorney Laura Conover said none of the additional ballots were counted in the final tally and did not impact election results but were forwarded to her office for investigation by then-County Recorder F. Ann Rodriguez.
The announcement by the county attorney's office comes on the eve of a visit to Arizona by former President Donald Trump, who has advanced unproven claims with his supporters in the state Legislature that the election in Pima County was rigged.
Conover argued the probe by her office showed "southern Arizona was free of interference."
"While PCAO's investigation documented instances of these voters knowingly submitting more than one ballot, there is little to no evidence that they acted with the awareness that their actions would or could result in multiple votes being counted," Conover said in a statement. "What our investigation revealed was the genuine confusion about the electoral process, particularly relating to mail-in and provisional ballots, and the genuine fear, for a variety of reasons, that their initial vote would not count."
The county attorney's office said the investigation included voters who were Republicans, Democrats and unaffiliated and offered as an example a first-time voter who went to the precinct nearest his parents' address. The voter said he was not on the roster of voters and given a provisional ballot but was also told to vote at a different precinct.
The voter knew he was not supposed to cast more than one vote but did not know where he was supposed to vote, the county attorney's office said.
The office said that it "uncovered no conspiratorial acts in the incidents investigated."