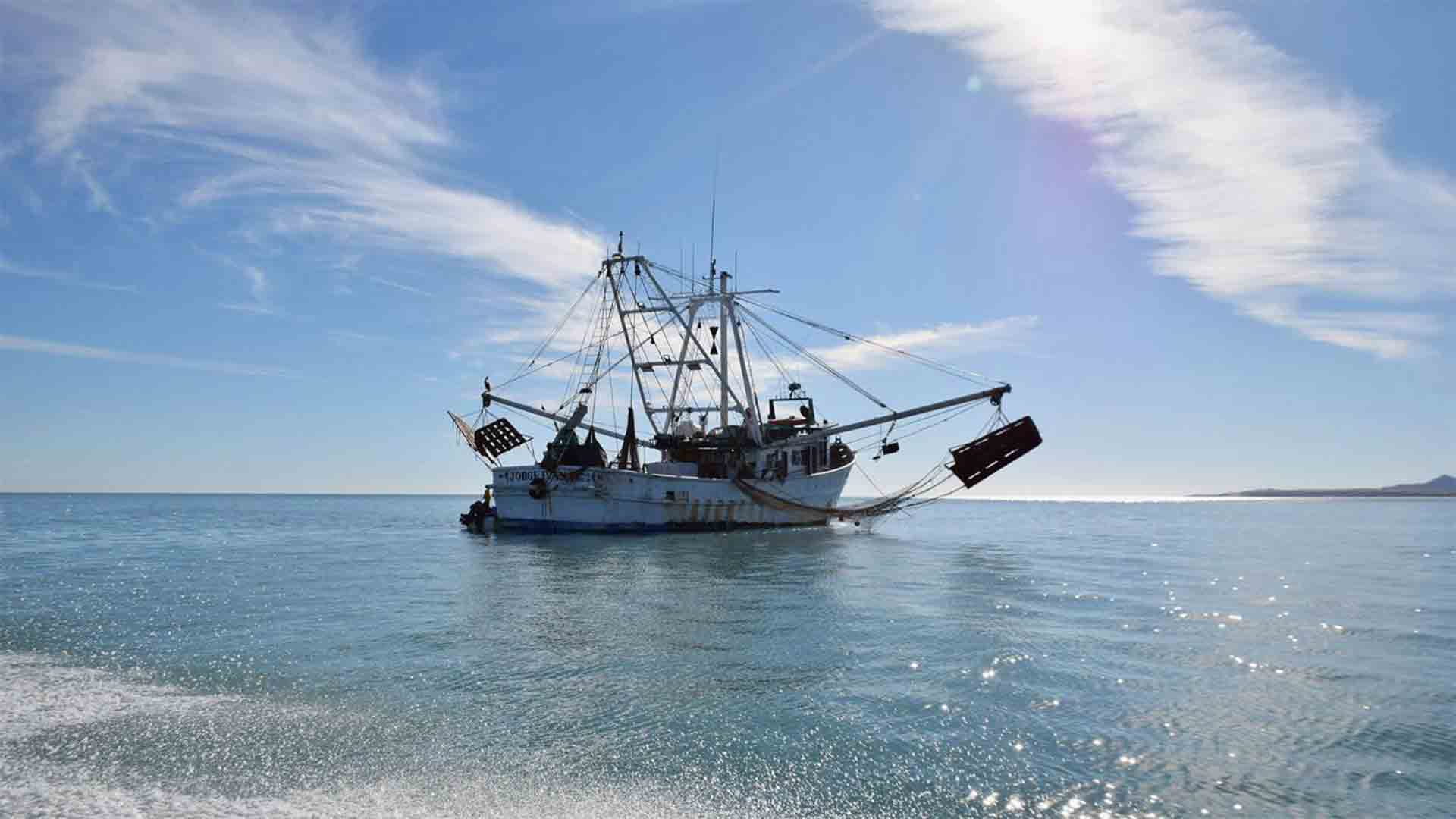 A large fishing boat in the Sea of Cortez.
Kendal Blust/Fronteras Desk
The U.S. government is putting restrictions on Mexican fishing boats entering U.S. ports over allegations that the Mexican government has failed to prevent illegal fishing in U.S. waters.
Starting Feb. 7, all Mexican fishing boats in the Gulf of Mexico will be prohibited from entering U.S. ports. It's a response to Mexico's failure to combat unauthorized fishing harming Gulf coast fisheries, according to a report released by the National Oceanic and Atmospheric Administration (NOAA).
The fishing boats are catching red snapper in U.S. waters using lines and nets that also trap other marine life as bycatch.
Environmental groups have applauded the move, calling it a "clear message" to Mexican leaders that they must improve enforcement of fishing practices or risk losing a seafood trade partner.
"This is an example of how rampant illegal fishing is in Mexico," said Alejandro Olivera with the Center for Biological Diversity. "Mexican fisheries enforcement has been weakened since the start of this administration."
He said this is the latest of several U.S. sanctions on Mexico because of its failure to curb illegal activities, including embargoes on seafood from the Upper Gulf of California, where illegal gill net fishing threatens the nearly-extinct vaquita marina porpoise.
NOAA said it will continue working with Mexico, "and is ready to re-establish U.S. port privileges for Mexican fishing vessels operating in the Gulf of Mexico once actions are taken by Mexico."

Fronteras Desk
is a
KJZZ
project covering important stories in an expanse stretching from Northern Arizona deep into northwestern Mexico.