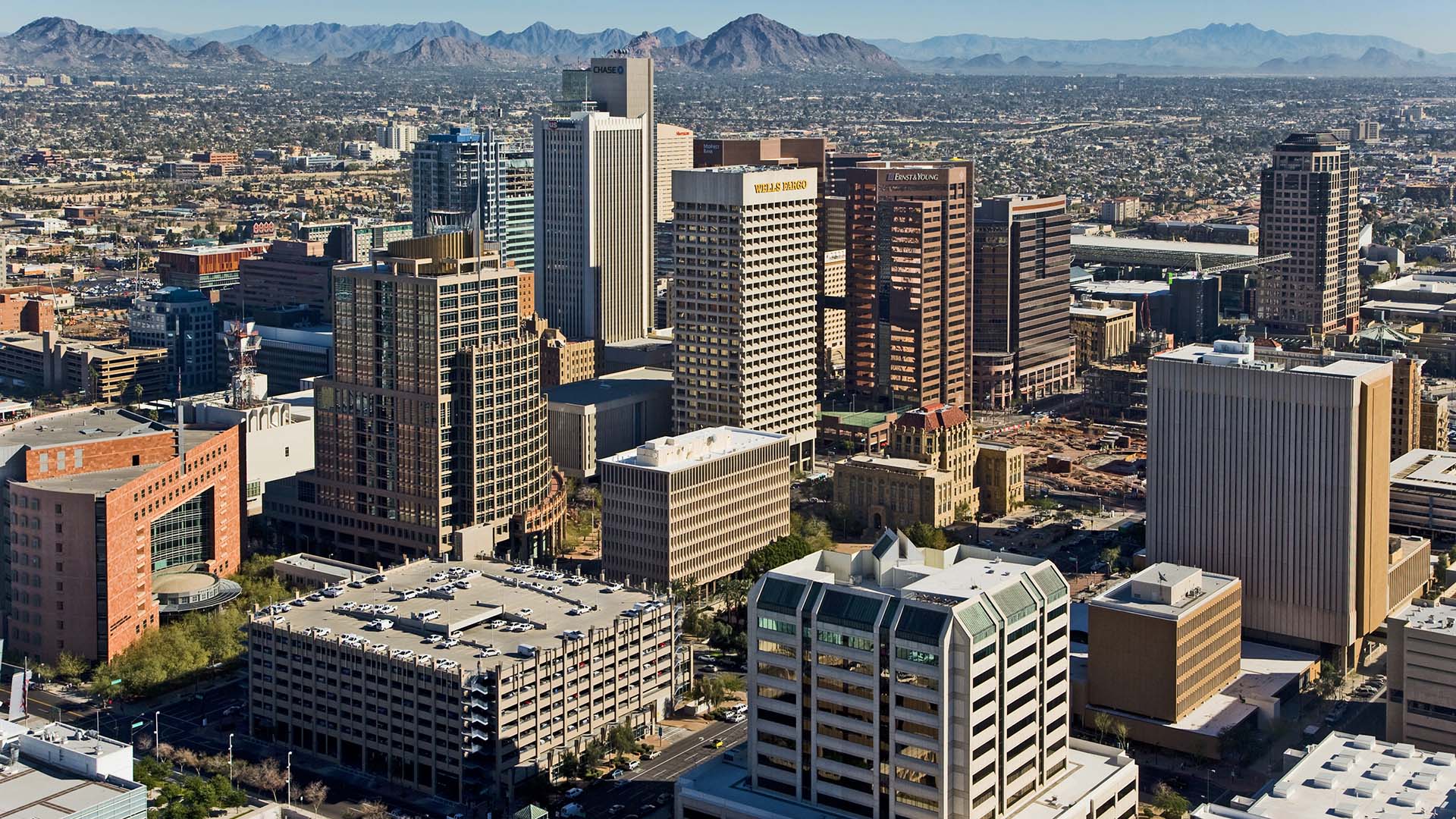 An aerial view of downtown Phoenix.
A committee of the Arizona House of Representatives voted Wednesday to create three new counties by splitting up the state's largest.
Backers of House Bill 2787 say that with nearly 4.5 million residents, Maricopa County is too big for elected officials there to adequately represent constituents.
"This bill is about three very important things and like I said, that's allowing our local governments to be more representative and accountable, it's allowing us to better address regional priorities, challenges and issues of strategic importance and it's helping us to address water issues," said state Rep. Jake Hoffman, a Republican from Queen Creek sponsoring the bill.
But opponents argue the process would be needlessly expensive and has included no substantive public consultation.
And state Rep. Lorenzo Sierra, a Democrat from Avondale, argued the move is meant to diminish the power of Maricopa County officials over the next presidential election.
"Folks, this is not about water, it's not about representation. This is about putting more chips on the roulette table so you can win your bet," he told the House Government and Elections Committee. "One of these three counties — I'm sure — would decertify the election in a heartbeat and that's what you're going after."
The bill passed on a party line vote of 7-6. It still faces a vote of the full House.