A sunset at Joshua Tree.
Shay Spatz/NPS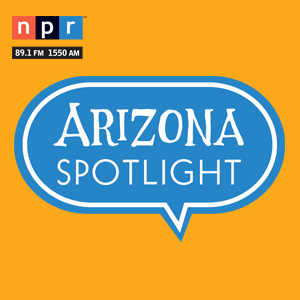 Are people reading more during the pandemic? During 2020, the Pima County Public Library's digital download system OverDrive recorded a record-breaking 1 million checkouts. That information came from Jessica Pryde, the online services librarian for the Pima County Public Library. In 2017, Tenecia Philips, Pryde's friend & colleague at the Mesa Public Library, became a founding member of The Kindred Team. They are an association of library employees of color who want to share the best and boldest examples of Black literature with the world. Mark McLemore talks with Tenecia Philips and Jessica Pryde to learn more about "#READBLACK".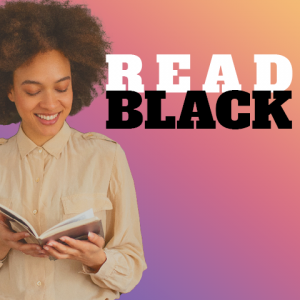 A promotional image for the #READBLACK Initiative, in which Arizona libraries read a book related to the Black experience each month.

Pima County Public Library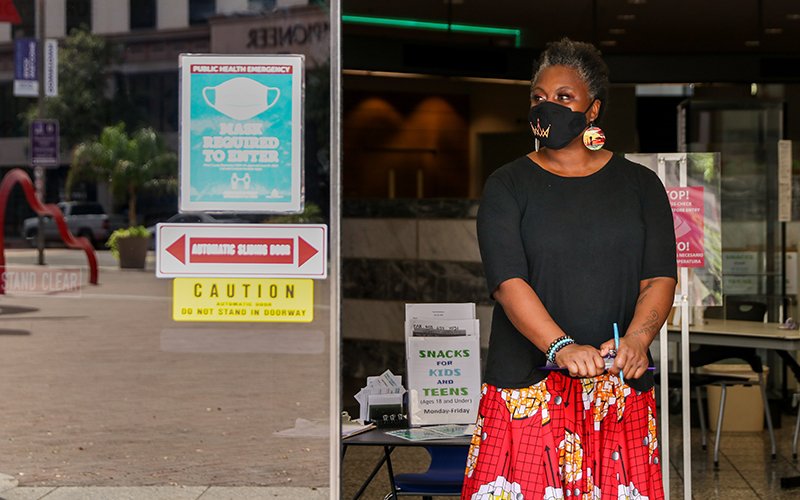 Library branch manager Tenecia Philips, outside the Pima County Main Library in Tucson, Ariz.

Arizona PBS / Cronkite News
To paraphrase a line of dialogue from Hamlet, William Shakespeare suggests that the purpose of art is to hold a mirror up to nature. To do so honestly today would summon the reflection of a planet in peril. Earth Symphony, a new composition making its world premiere on February 25th, provides a depiction of one of the possible ways our current environmental crisis could play out. Composer Jake Runestad and lyricist Todd Boss were commissioned to create Earth Symphony by the Tucson-based musical ensemble True Concord Voices and Orchestra. Mark McLemore spoke to Jake Runestad and True Concord's managing director Welz Kauffman about the origin and scope of this production.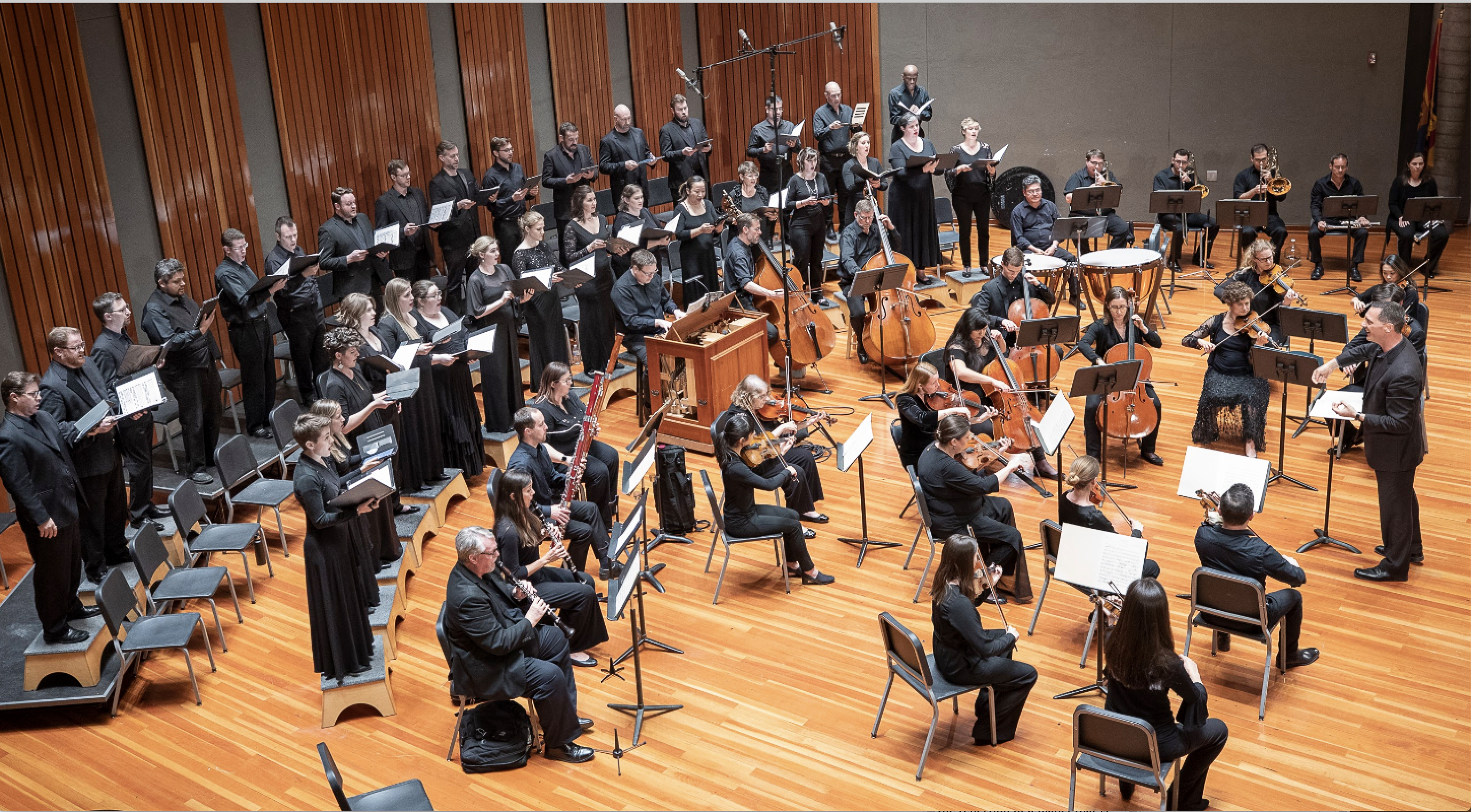 The True Concord Voices and Orchestra performing in Tucson, Ariz.

"Courtesy True Concord Voices & Orchestra" / Tom Spitz
The world premiere of Earth Symphony by Jake Runestad & Todd Boss will be paired with four solo virtuoso violinists' version of Vivaldi's Four Seasons. Performances are Friday, February 25th at the Valley Presbyterian Church in Green Valley, and Saturday and Sunday, the 26th & the 27th at Catalina Foothills High School.
"Earth Symphony" - A Conversation with the Artists
Composer Jake Runestad's "Let My Love Be Heard" / performed by True Concord Voices & Orchestra
The vast majority of FBI agents will never become familiar faces, but following 25 years of service with the Federal Bureau of Investigation, former special agent and assistant director of counterintelligence Frank Figliuzzi did just that. The Tucson resident is now a contributor to NBC News and MSNBC, where he is often called upon to lend his expertise with threat analysis. As he shares in his new book, Frank Figliuzzi's personal code of conduct will always be guided by the "7 C's": Code, Conservancy, Clarity, Consequences, Compassion, Credibility and Consistency. He elaborates on these concepts in The FBI Way: Inside the Bureau's Code of Excellence.
Frank Figliuzzi, former Assistant Director for Counterintelligence at the FBI, at AZPM studio.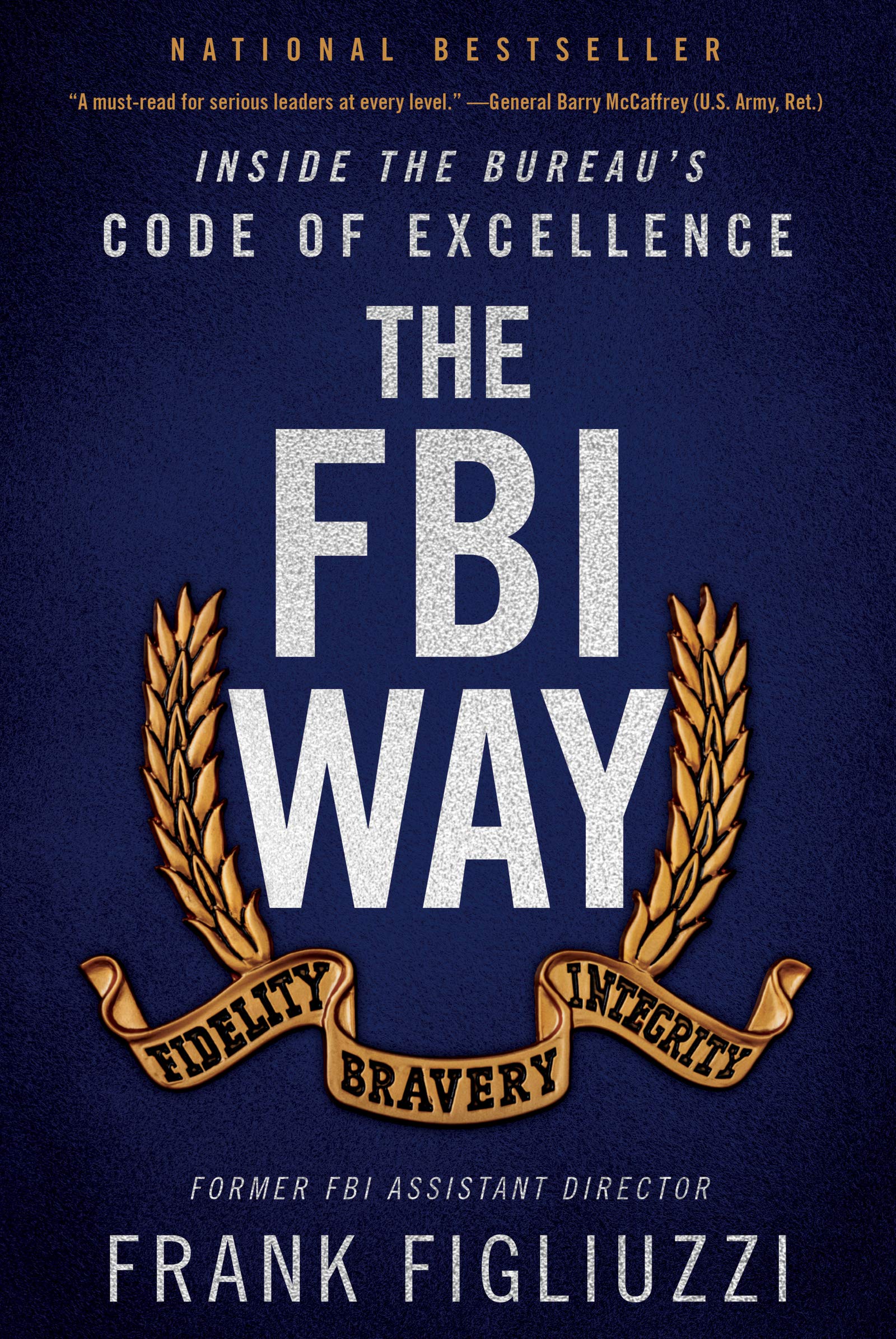 "The FBI Way: Inside the Bureau's Code of Excellence" is a book by Frank Figliuzzi
Frank Figliuzzi will be appearing live during a luncheon that begins at 9:30 am on Thursday, March 3rd at the Skyline Country Club, along with fellow best-selling authors Alka Joshi, Talia Carner and Ace Atkins, all guests of the Tucson Chapter of the Brandeis National Committee.
Proceeds from the event will benefit "Sustaining the Mind" a Brandeis National Committee fund supporting a Brandeis University research program seeking causes of neurodegenerative diseases including ALS, Alzheimer's and Parkinson's.