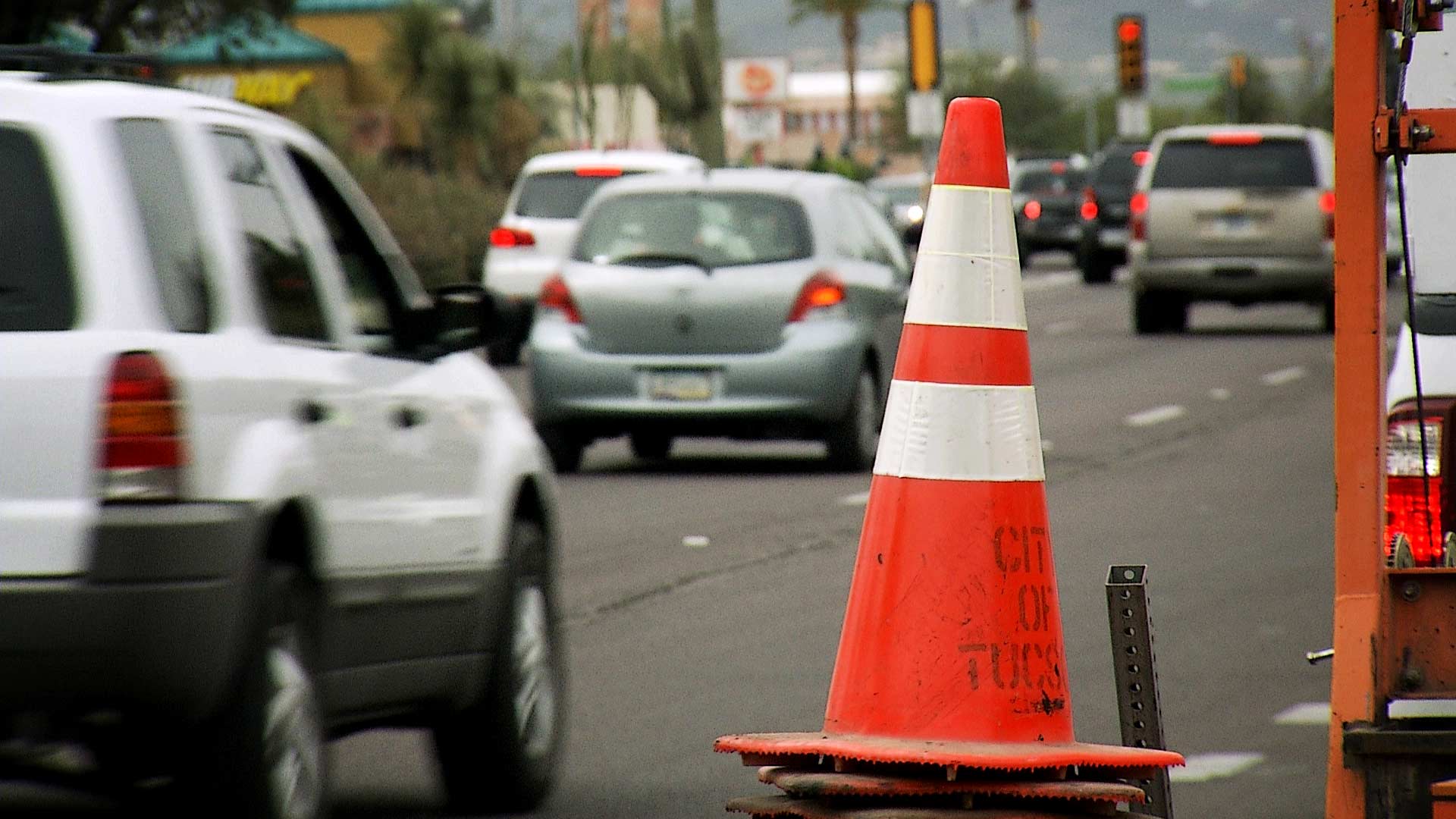 A traffic cone along Speedway Boulevard as traffic passes in the background.
AZPM Staff
If you live in Tucson, or at least drive in the city, you know the roads are rough, and other transportation options are limited. To address that, the city, county and state are now funding a new University of Arizona research center that will work on long-term solutions to those problems.
Yao-Jan Wu heads the new Center for Applied Transportation Sciences in the College of Engineering and said the goal of the center's research is to alleviate traffic, bring down emissions and reduce traffic fatalities in the state.
"We also promote education and training programs to develop the workforce, so we want to train more traffic engineers for our city and for our region," Wu said.
The center gets funds from partners across the state, but the Arizona Department of Transportation, Pima County and the City of Tucson provide the most support and have already contributed $400,000 total.
"We wanted everyone to put their resources together, so we can solve a bigger issue instead of each agency contributing funding to solve a particular small-scale issue," Wu said.
The center will bring together researchers from the College of Engineering and the College of Architecture, Planning and Landscape Architecture.