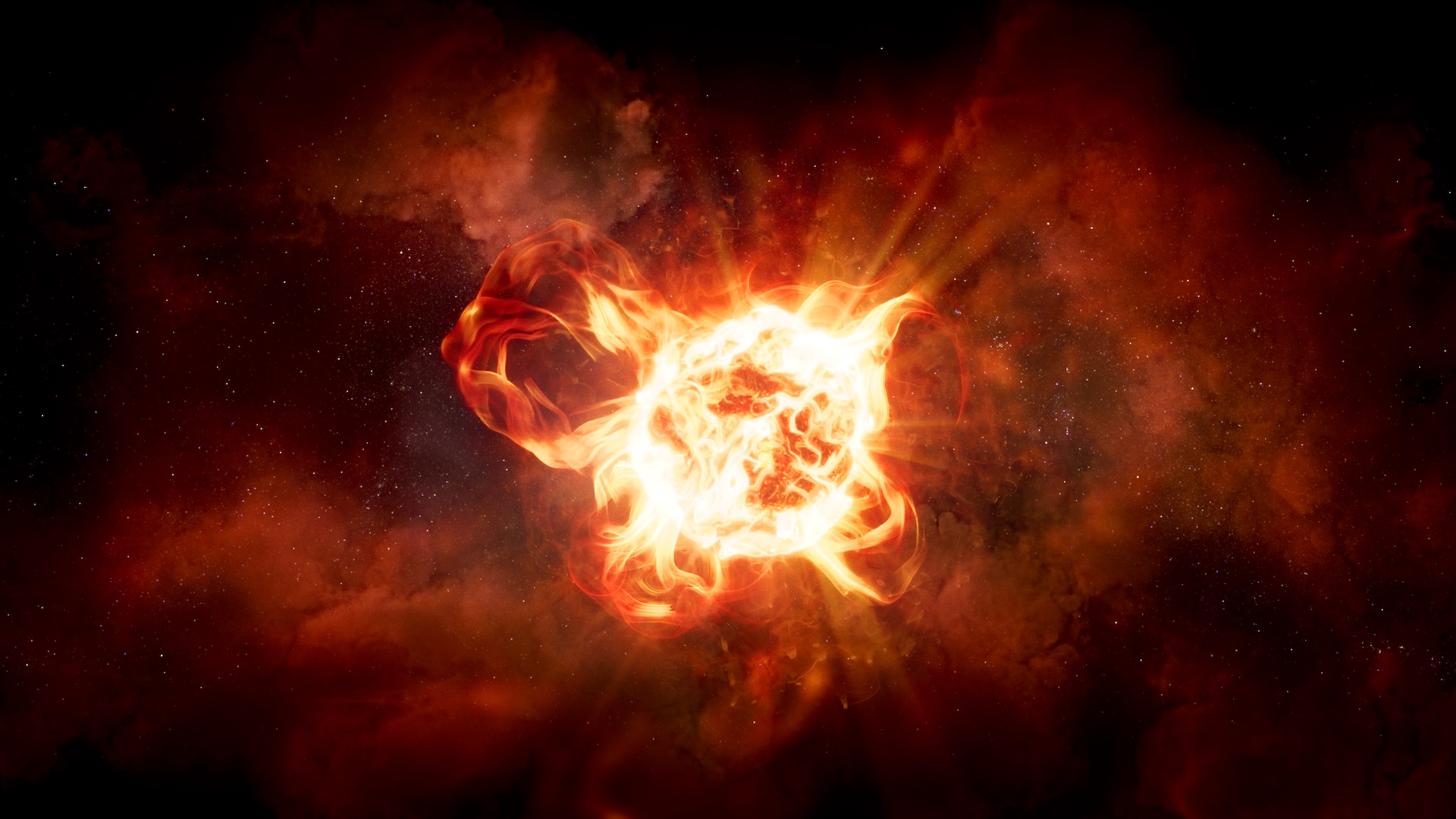 Artist's depiction of hypergiant star VY Canis Majoris.
NASA Illustration
University of Arizona astronomers are studying some of the biggest stars in the Milky Way.
Lucy Ziurys notes it's a challenge learning which path such stars, called hypergiants, take.
"They're rare, they're uncommon, and right now we're not sure how they end their life," she said.
Hypergiant stars can be 2,000 times the size of the Sun. Ambesh Singh explains such stars are headed toward an afterlife as a stellar phenomenon like a nebula or a black hole, but it's a mystery how they get there.
"We don't know what happens between the star and its normal life and how it becomes a black hole without undergoing supernova," Singh said.
Singh notes hypergiant stars lose their classic, spherical shape and appear as clumps or blobs of energy.
The University of Arizona team created a detailed three-dimensional image of a dying star as part of a presentation to the American Astronomical Society earlier this month.