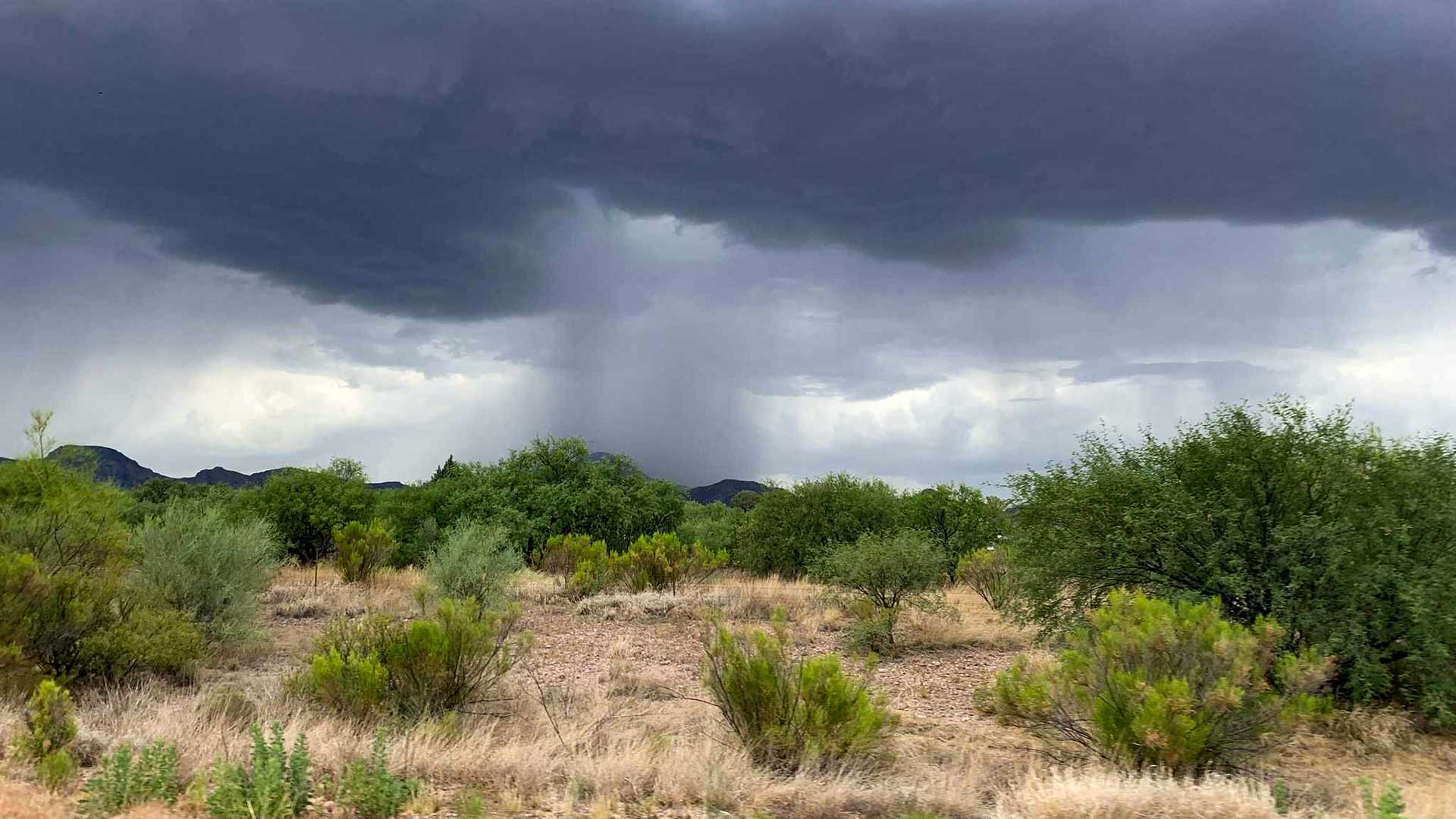 Monsoon rain falls in southern Arizona.
Mitchell Riley, AZPM
The smell of a monsoon rain is more than just refreshing. Scientists say it's good for your health, too. University of Arizona social scientist Gary Nabhan explains how desert plants secrete protective oils that turn into a unique desert fragrance when it rains.

Gary Nabhan spoke to Tim Swindle, director of the University of Arizona Space Institute.