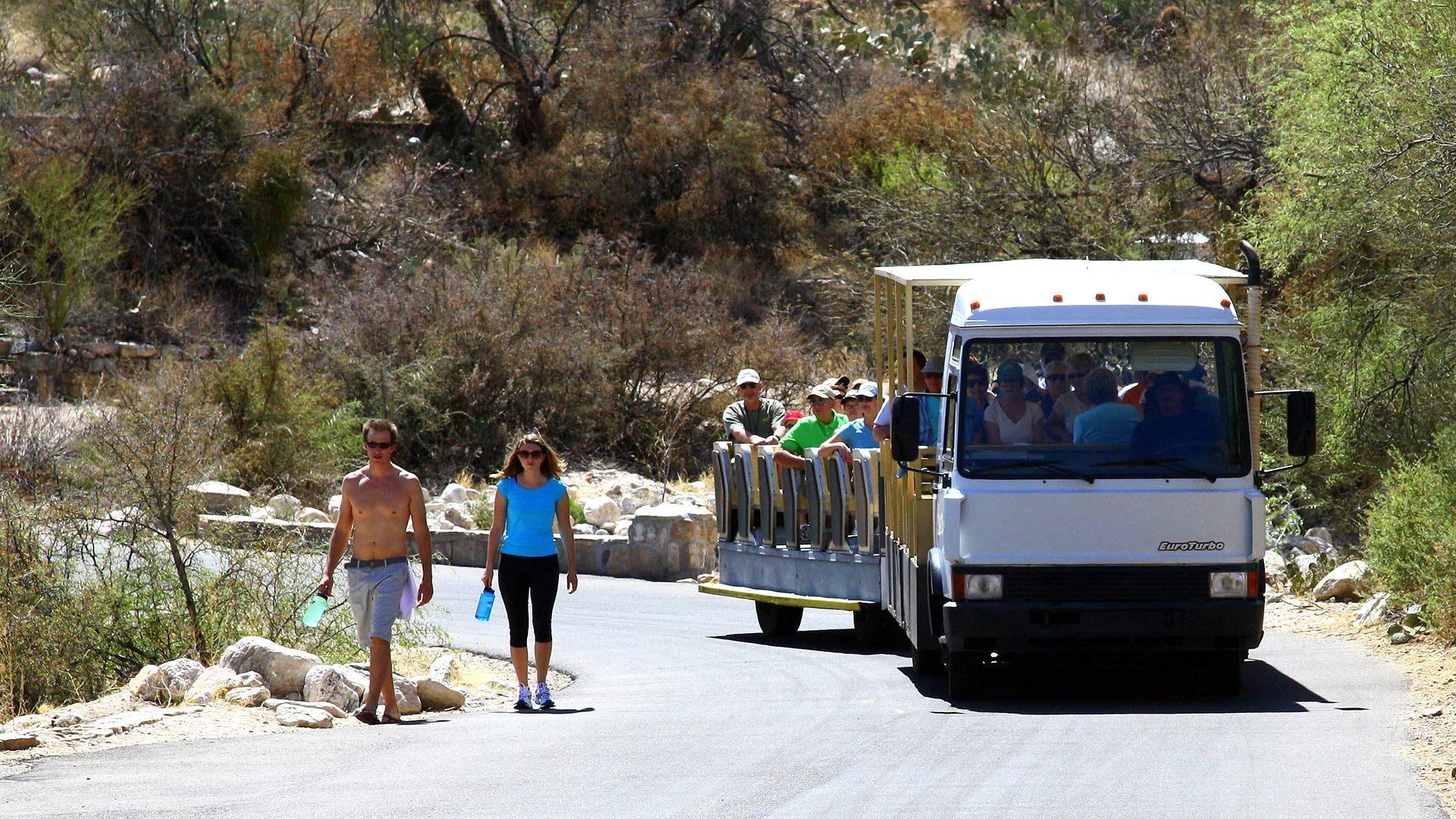 Sabino Canyon visitors 2017.
Bill Morrow via Creative Commons
Tourism in Pima County saw a strong rebound last year.
A report from tourism bureau Visit Tucson says money spent by travelers in Pima County last year was up 77 percent from 2020.
Visit Tucson CEO Felipe Garcia says one thing that may have helped was how his organization shifted its advertising messaging during the height of the pandemic.
"We were telling people maybe right now isn't the right time to travel, but when it's safe and you feel okay, come to Tucson and we have these open spaces. You can see the blue sky and be hiking in our trails and you'll be safe because of being able to be outdoors."
Despite the increase in dollars spent by tourists, Garcia says some challenges remain.
Air travel continued to drop in 2021, with revenue down almost 15 percent. Garcia said that seems to be due to a decrease in the number of flights and seats coming into Tucson International Airport.
Many service-sector businesses are struggling to find staff.
"Some hotels told us, 'we're not open fully because we don't have the staff that we need, so maybe we have ten rooms that are still offline because we don't have the staff to take care of them,'" Garcia said.
But he did add that trend may be turning around, noting that he has heard from restaurant owners lately that they are seeing an increase in people with industry experience applying for jobs.