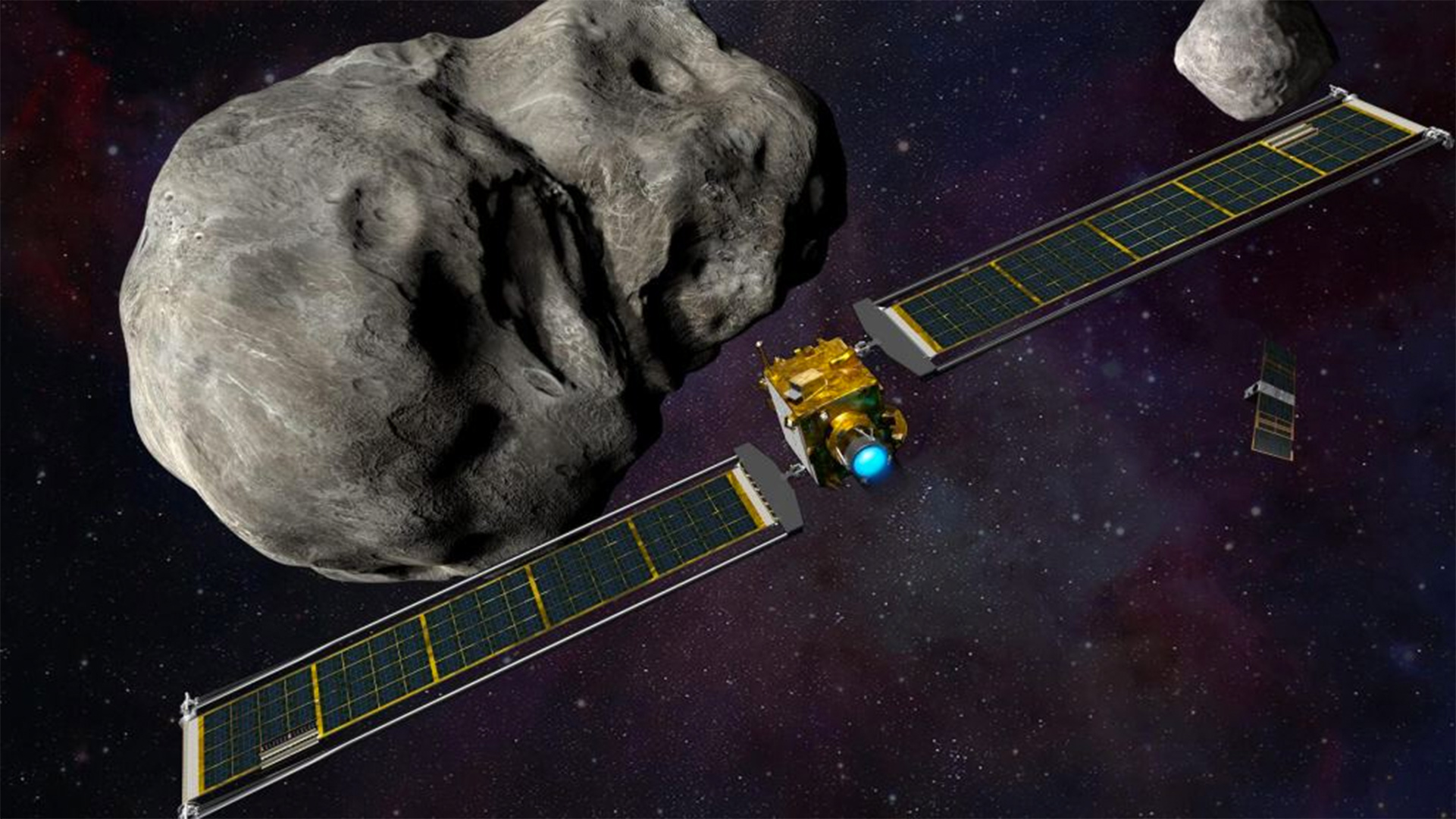 Illustration of DART mission. A smaller satellite depicted on the right will record the collision and send data to Earth.
NASA
NASA's DART mission will send a satellite to a crash with an asteroid Monday. University of Arizona researcher Melissa Brucker is among the scientists who will investigate whether the space rock was thrown off course and determine if similar objects can be deflected from crashing into the Earth.

Melissa Brucker spoke with Tim Swindle, director of the University of Arizona Space Institute.