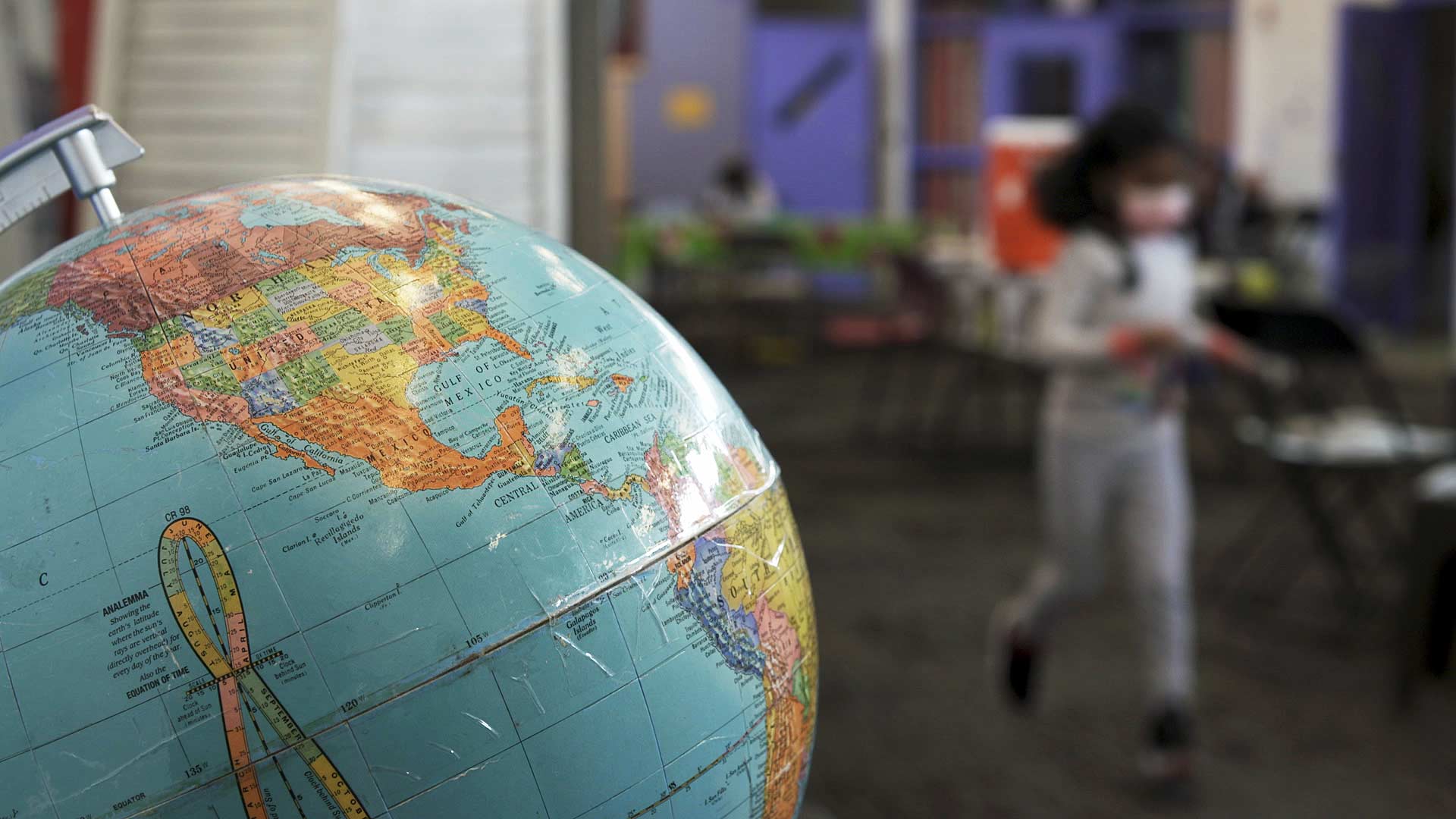 A globe is visible in the foreground as a child runs past at Casa Alitas in Tucson. The nonprofit offers shelter, medical aid and helps arrange travel for migrants admitted into the United States.
Nate Huffman/AZPM News
Casa Alitas, a local migrant shelter, is stretched thin after an influx of migrants from Border Patrol forces them to send migrants elsewhere.
The recent increase has occurred over the last 4 weeks. This time last year the shelter was receiving 100 to 175 people a day. Now, they are seeing 400 to 450 people a day.
Casa Alitas and its three hotels officially hit capacity for the first time last Friday. Border Patrol began to prepare for community releases before the city created a hotel-based shelter. However, they also have limited space.
Executive Director Teresa Cavendish says that one of the factors for the increase is the current global political landscape.
"There has been a lot of different pressures in different areas of the world for folks who are considering whether they should seek asylum within the United States," Cavendish said. "So, we currently have different cultural groups coming to us now than we saw a year ago."
Cavendish says that while they do not turn away migrants, they do have to transport them to places like Phoenix if they reach their limit.
"We need to rebalance a little bit so that we can make sure that everybody who has the capacity to offer shelter has people to offer it to," Cavendish said.

Casa Alitas is currently looking for aid. For more information on how to help, visit their website.