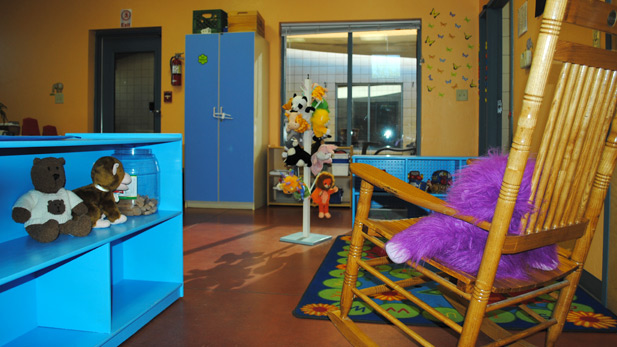 The Emerge! Center Against Domestic Abuse in Tucson provides a safe place for women and children who need help escaping violence at home.
With more than 8,000 calls this year, the Emerge Center Against Domestic Abuse is seeing an uptick in resource usage and current economic conditions may be a factor for higher rates.
Emerge CEO Ed Sakwa says that due a lack of affordable housing and a decrease in landlords accepting vouchers like section eight, it is leaving survivors of low income without an option of leaving an abusive relationship.
"If they see something on somebody's credit history, or criminal history or rental history, that is less than perfect, they're passing on those folks," Sakwa said. "Folks that we're serving often do have blemishes on those records as a result of the abuse."
Emerge is seeing a 21% increase in calls made to their 24/7 hotline in comparison to the past two years and a 17% increase in participants served in programs and services.
Sakwa says that the supply and demand issues are twofold. Due to the demand, financial resources are always needed, but there is also a need for more people in the profession.
"We need folks who want to do this work," Sakwa said. "We are constantly short staffed and it's often more about a lack of [job] applicants than it is about a lack of dollars."
Currently, Emerge is working to expand and renovate their shelter to reflect private spaces for families, similar to studio apartments. But right now, Emerge has been utilizing a third-party off site, non-congregate space for the past year and a half.
"It's really unfair and unsafe to encourage people to reach out for help and know that they're taking a risk and doing so all to not have sufficient resources once they do that," Sakwa said.
Emerge is looking for more financial donations, workers and legal support to help meet the demand.
"We would love to not only reduce all the statistics, but to put ourselves out of business," Sakwa said. "The only way to end domestic violence is to change our culture… We need people to be willing to engage, so that we can ultimately shift those underlying factors, so that we don't need to worry about shelter and hotline capacity."
For information on how to help, head to Emerge's website.