On this October 27th, 2022 edition of ARIZONA SPOTLIGHT with host Mark McLemore, it's that time of year again. Be sure to light up the jack-0-lantern - and turn up the radio - for the 14th annual Haunted Halloween Arizona Spotlight!!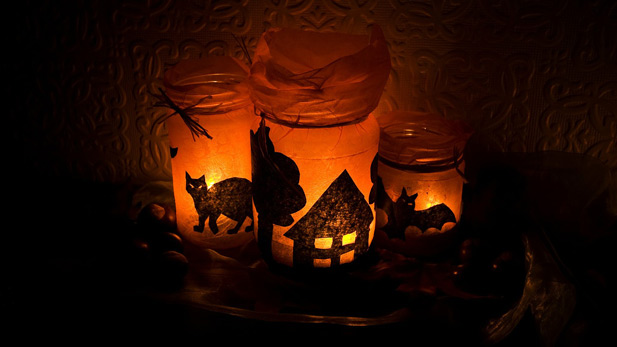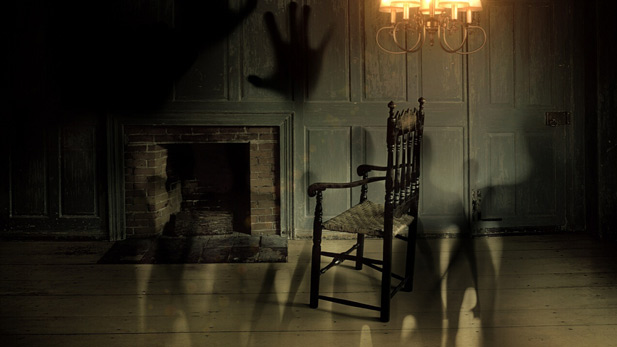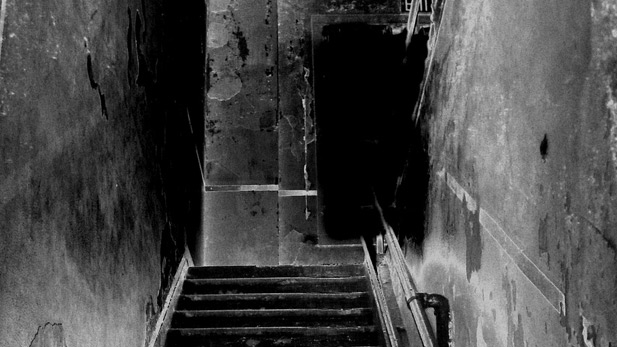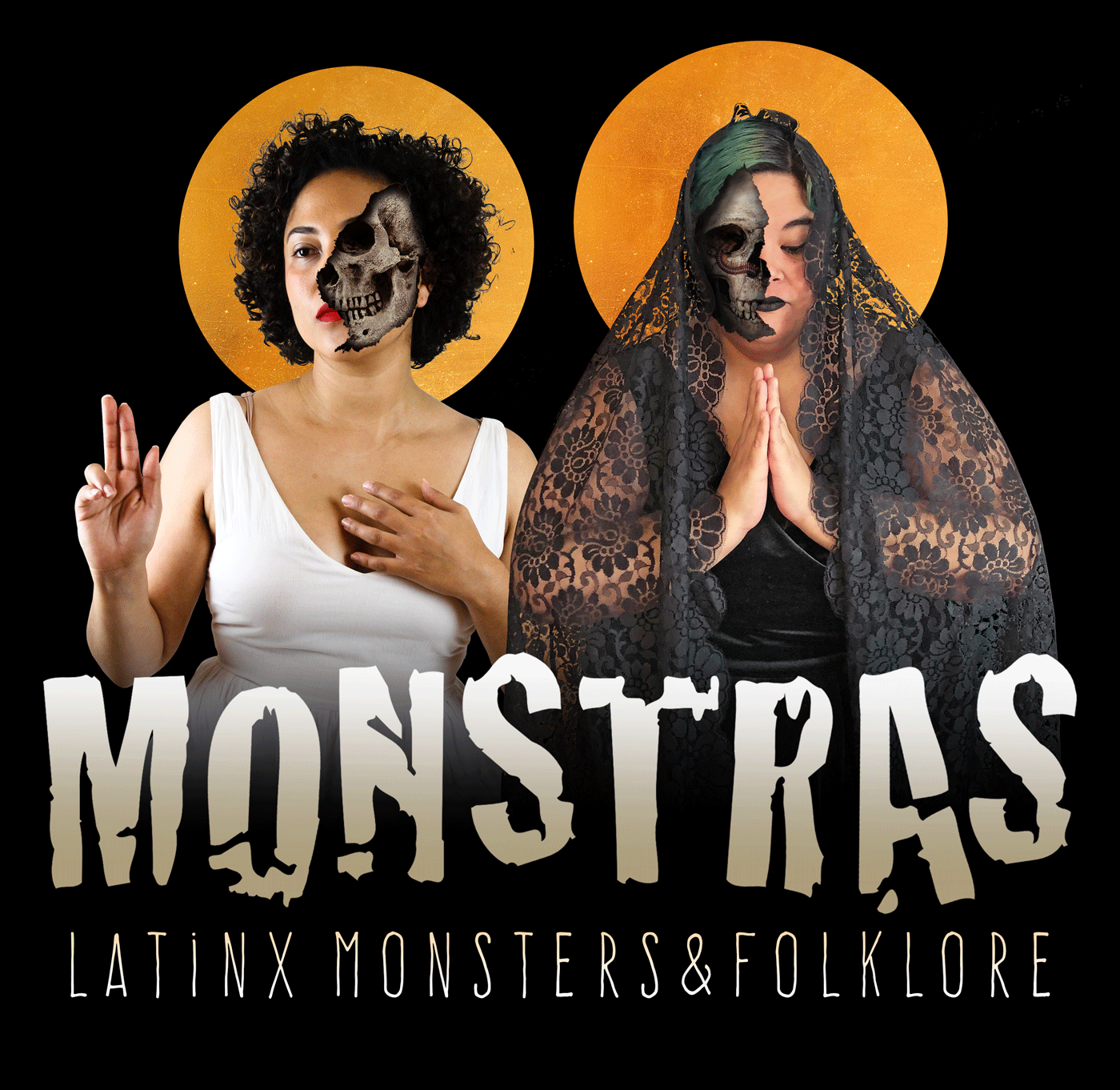 Brenda Salguero M.M.St & MBA and Dr. Orquidea Morales, hosts of "Monstras", a podcast created to explore Latin American and Latinx folklore, horror and more.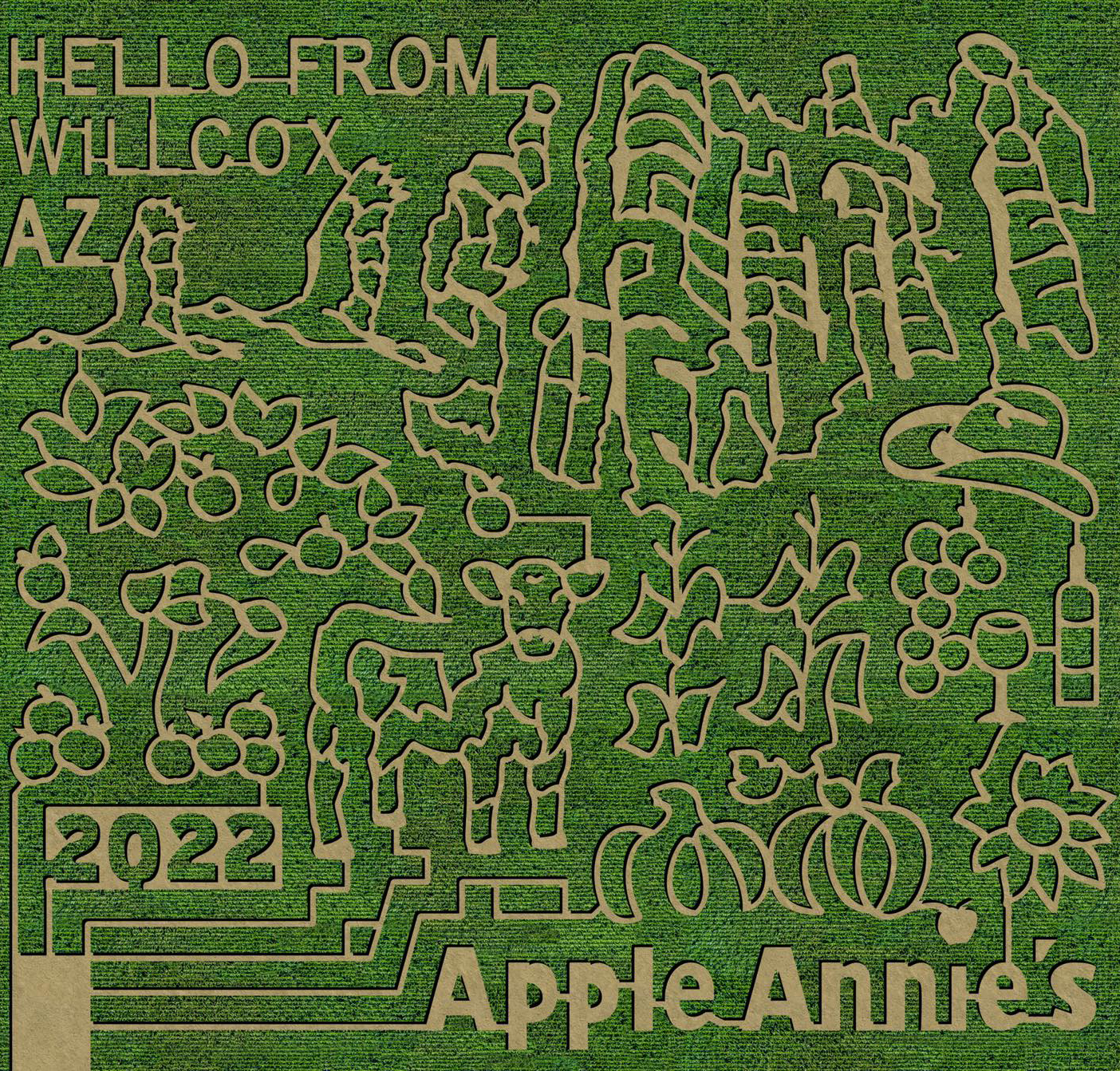 An overhead view of the 2022 corn maze design at Apple Annie's Orchard in Willcox, Ariz.
And, listen to a lovely essay written by Anna Augustoska in 2014, exploring how All Souls Day is observed in Poland, in contrast with the way it is now celebrated in Tucson with the annual All Souls Procession.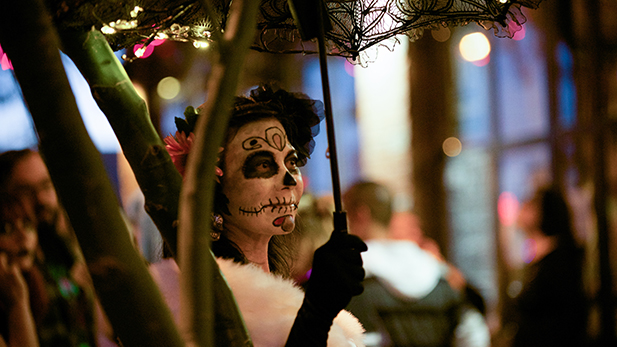 Yoohyun Jung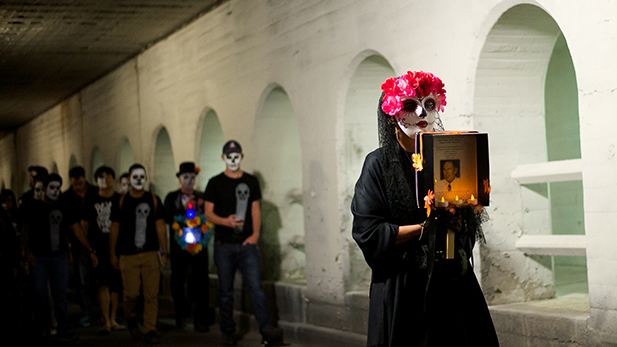 A woman in a mask celebrates the souls of her father at the 24th All Souls Procession in downtown Tucson.

Yoohyun Jung
"On behalf of host Mark McLemore, production engineer Jim Blackwood, plus contributors Adiba Nelson, Samantha Larned, Leah Britton, the spirit of kindly, lovable old Dr. Scar, and all things that go bump in the desert night, we wish everyone a very safe -- and very scary -- Halloween weekend!"
Webpage by Leah Britton.
ARIZONA SPOTLIGHT
airs Fridays at 8:30 am and 6:00 pm, and Saturdays at 5:00 pm, on NPR 89.1 FM / 1550 AM.