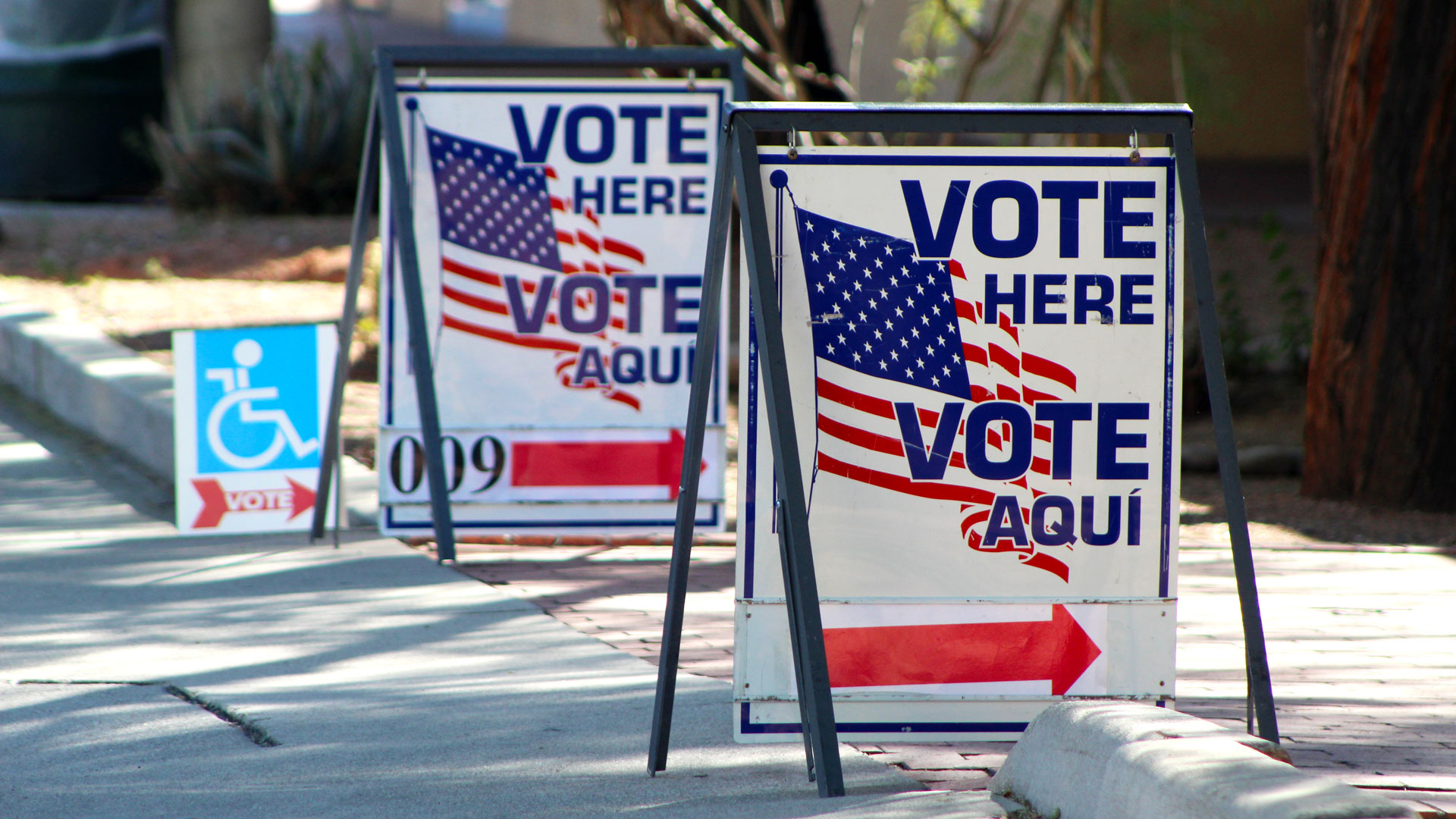 Two "Vote Here" signs sit outside the Armory Park Center on Tuesday, Nov. 8, 2022 in downtown Tucson.
Paola Rodriguez/Arizona Public Media
Many voters are confident in this year's election integrity as they make their way to their closest polling center.
Tucsonan Kevin Bellinger made his way to the Armory Park Center. His only concern is how stricter voting regulations may make it harder for Arizonans to vote, but is confident that voting systems are secure. He still encourages everyone to make sure they understand what is on their ballot today
"It's not a passive thing to be an American; you have to be active," Bellinger said. "To participate in being an American is like being part of the small details. And not just red or blue, red or blue does not make our country, the small details do."
Voting centers will be open until 7 p.m. tonight. To find the closest polling center near you, head to the Pima County Recorder's website.