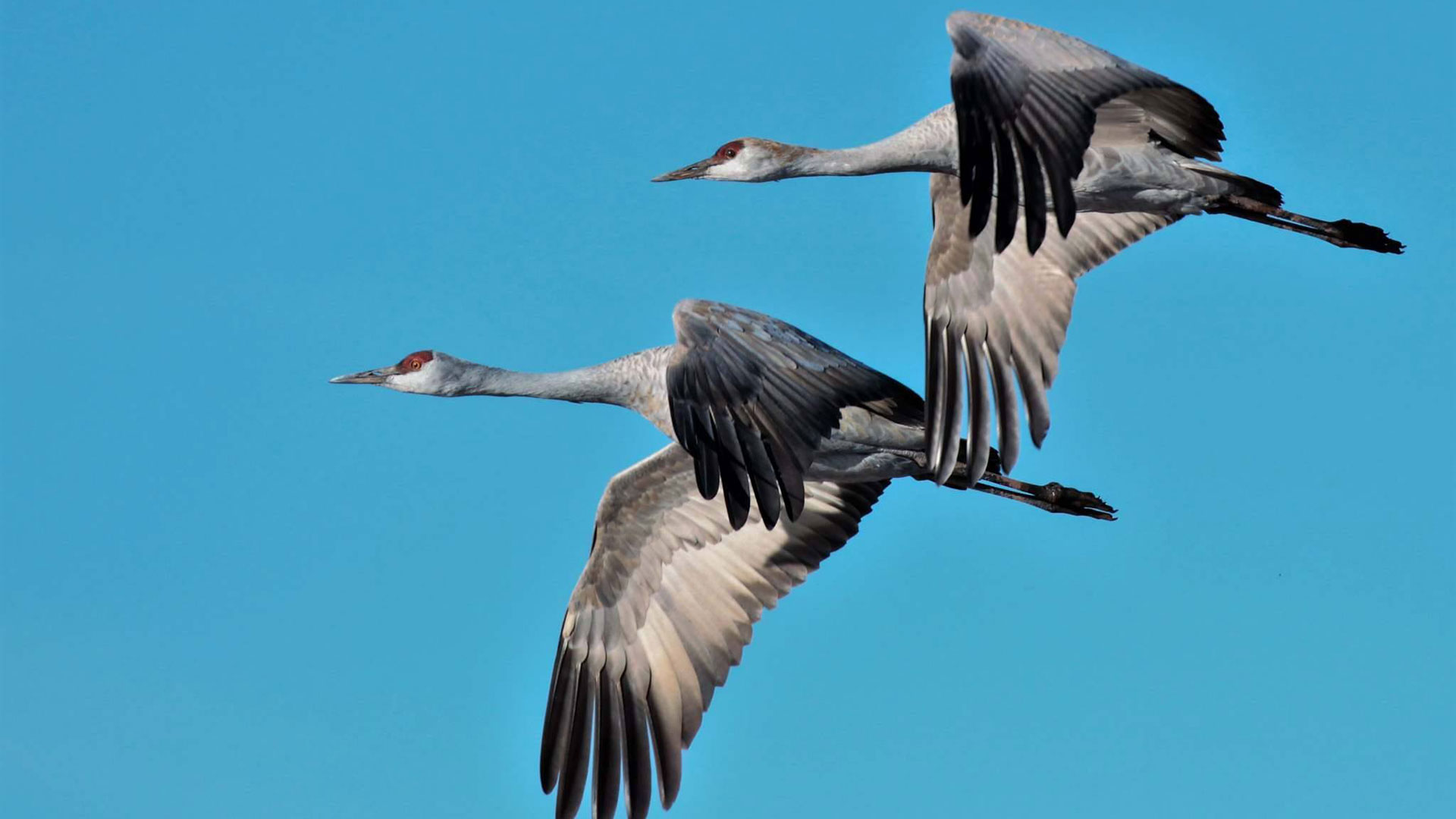 Two Sandhill cranes fly above their wintering grounds in Cochise County. Experts from the Arizona Game and Fish Department estimated more than 27,000 individuals were in the area in January 2020.
Arizona Game and Fish Dept.
An estimated 20,000 cranes will return to their wintering grounds at the Whitewater Draw Wildlife Area in Cochise County.
A camera operated by the Arizona Game and Fish Department provides a 24-hour feed. Infrared technology makes the cranes visible at night.
While their behavior can be unpredictable, the best viewing time is 30 minutes before and after sunrise before they go to feed. The birds typically return to the wildlife area by noon.
The cranes return to their northern nesting grounds in late February and the middle of March. All leave by April and some travel as far as Siberia.