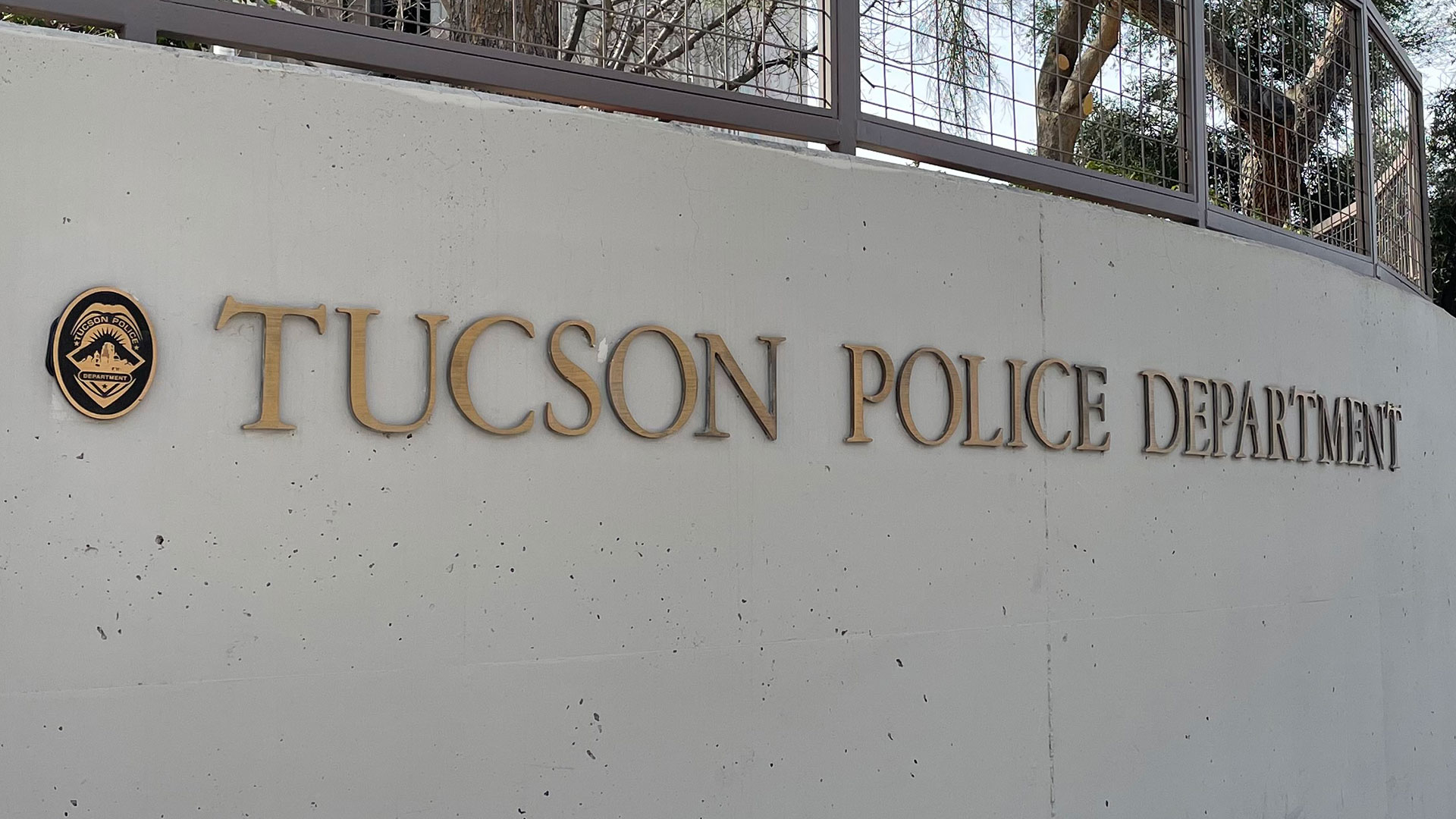 The Tucson Police Department, like many others around the country, is actively trying to find qualified applicants who want to join the force.
Tony Paniagua/AZPM
The Tucson Police Department was chosen for a three-year program with the U.S. Department of Justice for their National Public Safety Partnership. The partnership will include collaboration from federal law enforcement agencies like the U.S. Marshal Service, the FBI, the Drug Enforcement Administration and the Bureau of Alcohol, Tobacco, Firearms and Explosives.
TPD Chief of Police Chad Kasmar says that while the program will work towards lowering violent crime rates, they hope it will also help engage the community, especially for young people.
"We can't do it alone. We have to work with our stakeholder partners. And one of our most significant partners is the community we serve," Kasmar said.
The U.S. Attorney for the District of Arizona, Gary Restiano, hopes that a new sense of trust can be built.
"We need to bridge the gap," Restiano said. "We have a community and law enforcement that is distrustful at this point and we really have an opportunity here to show the community that our law enforcement partners are part of the very fabric of their local communities."
One way the partnership will work towards that goal is through a federal project, the Safe Neighborhoods strategy. Through data and surveys through academic partners, they hope to hear about the community's perception of law enforcement.
The partnership is valued at $800,000 worth of technical assistance and training. The PSP program began in 2014 and has since worked with over 50 sites nationwide. Tucson was one of six sites chosen this year.