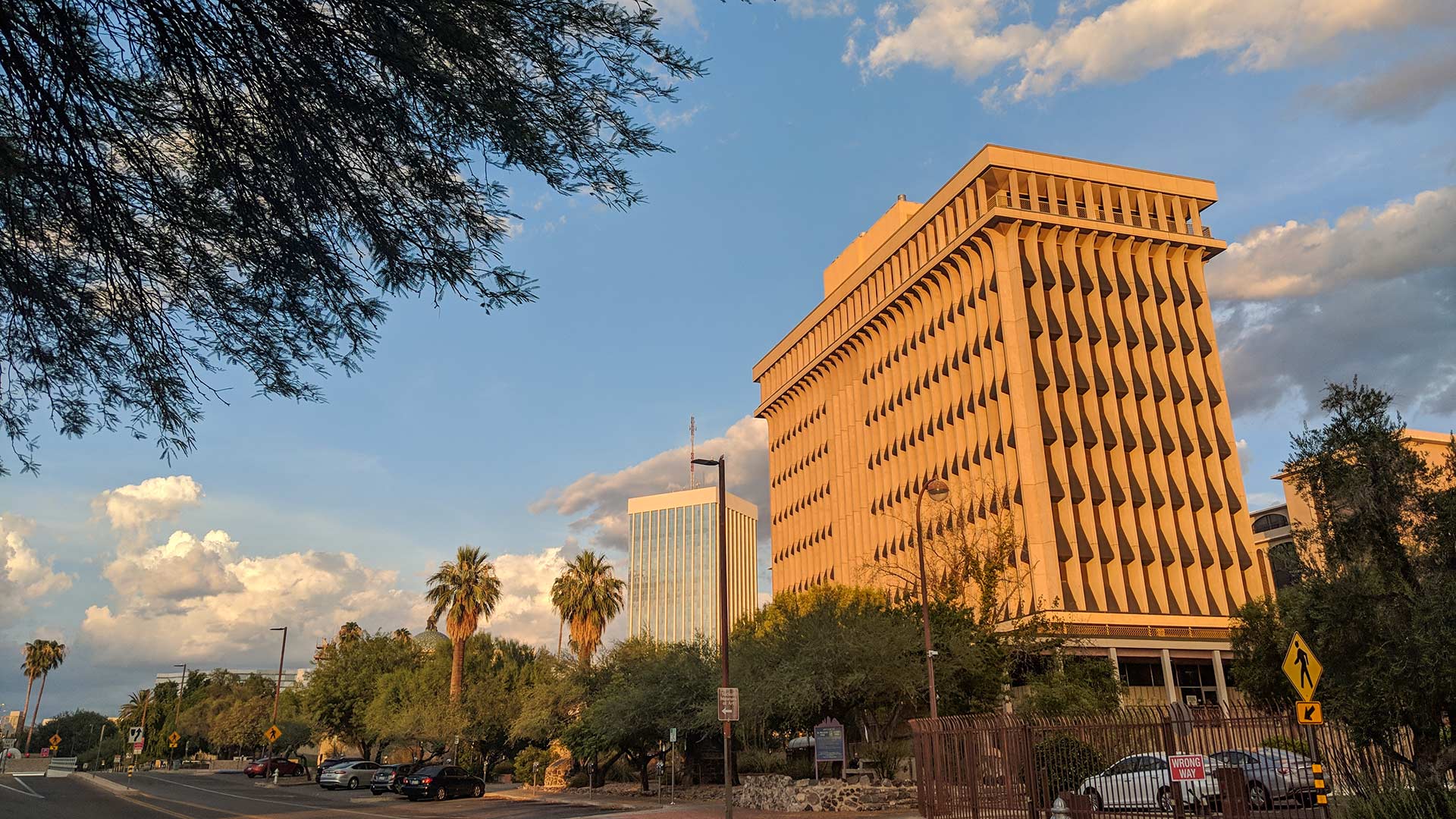 Tucson City Hall
Nick O'Gara/AZPM
The city of Tucson's Redistricting Advisory Committee has approved three maps to be sent as recommendations to the mayor and council. However, committee members found themselves unsure of how to approach new changes due to conflicting guidelines and time constraints.
Because of the time frame they were given, members felt they could not effectively achieve all of the policy guidelines with the proposals that were brought forward.
"The city has time to do this in advance of the next debacle, because with these objectives, and with these sentiments, it will lead to exactly the same result," committee member Dr. Maribel Alvarez said. "It will be impossible to do the job and we will simply never never redistrict anything."
Specific concerns were raised over the first policy objective that suggested maintaining similar boundaries with minimal disruption and the third objective that moved to maintain ethnic balance so as to not dilute the Hispanic vote.
"The way that the objectives are layed out, they are impossible to meet. One cancels the other," Alvarez said.
Committee members moved to recommend that, when redistricting happens again, the city should implement a task force for community engagement around the issue, appoint members for the advisory committee earlier in the year and clarify the source of each policy objective and its level of importance when considering new boundaries.
The Mayor and Council will now have to pick one of the three recommended maps or create an option of their own. The three options sent for approval include a new map that was not available for public review.
City council will now have to approve the new boundaries by the end of the year. The new ward boundaries will be in place for the 2023 municipal election. During that election, voters will choose a mayor and three city council members in Ward 1, Ward 2 and Ward 4.