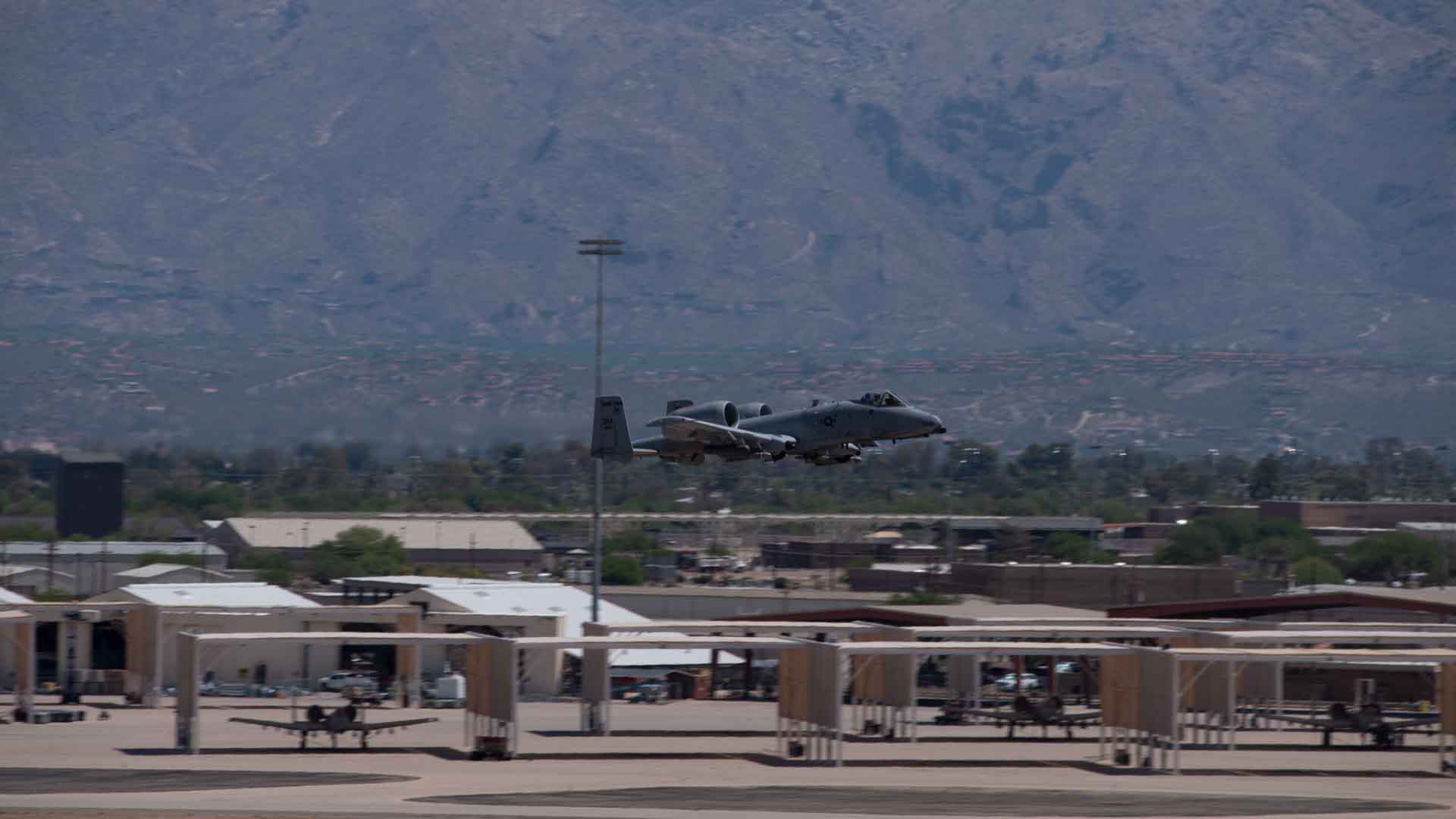 An A-10 makes a pass over the runway at Tucson's Davis-Monthan Air Force Base. July 2021.
Christopher Conover/AZPM
Congress is allowing the Air Force to retire 21 A-10 aircraft as part of the new defense spending plan which could be approved before the end of the year.

The A-10s slated for retirement in the bill known as the NDAA are not based in Tucson. They are all based in Indiana.
Tucson's Davis-Monthan Air Force Base is the main training base for A-10 pilots. The Air Force has tried to retire the plane for years but it is a favorite of U.S. ground forces due to its ability to provide close air support.
The NDAA also sets aside millions of dollars for new construction and a rescue helicopter simulator at Davis-Monthan.

Congress also authorized millions of dollars for the Air National Guard base at Tucson International Airport.