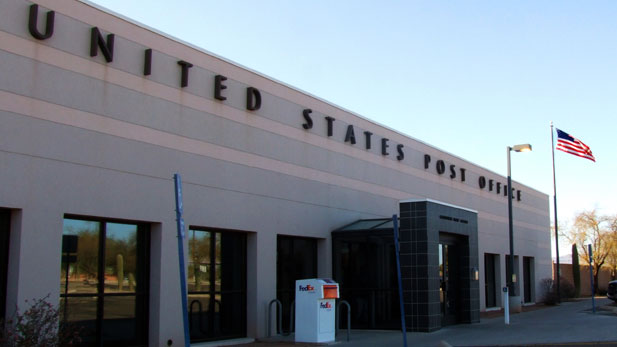 3/20/12
Despite the U.S. postmaster's decision to close the Cherrybell postal processing center in Tucson next year, Southern Arizona's congressmen are continuing to push alternatives to closure.
U.S. Rep. Raúl Grijalva is sponsoring a bill to delay the closure because it serves such a fast-growing area. He says that factor wasn't taken into consideration when the agency put the Tucson facility on its closure list. He's been outspoken for months in his opposition to closing the Cherrybell location.
His newest colleague, U.S. Rep. Ron Barber, is joining the effort to fight the closure. Barber was against the closure during his campaign in the special election to fill the vacant Southern Arizona congressional seat.
"I'm sending a letter in the next few days to the postmaster general and laying out why this is not a good idea, not only in terms of the job losses here in Pima County, and it also makes no sense to me why we would close the 15th busiest processing center in the country," Barber says.
There are other options to save money, he says. One is changing the way the Postal Service pays its retirement pensions, as it is the only federal agency that pays them up front, Barber says.
He also says the community may support other types of cuts, such as shorter hours or fewer days of service, that would save money without laying off workers there.