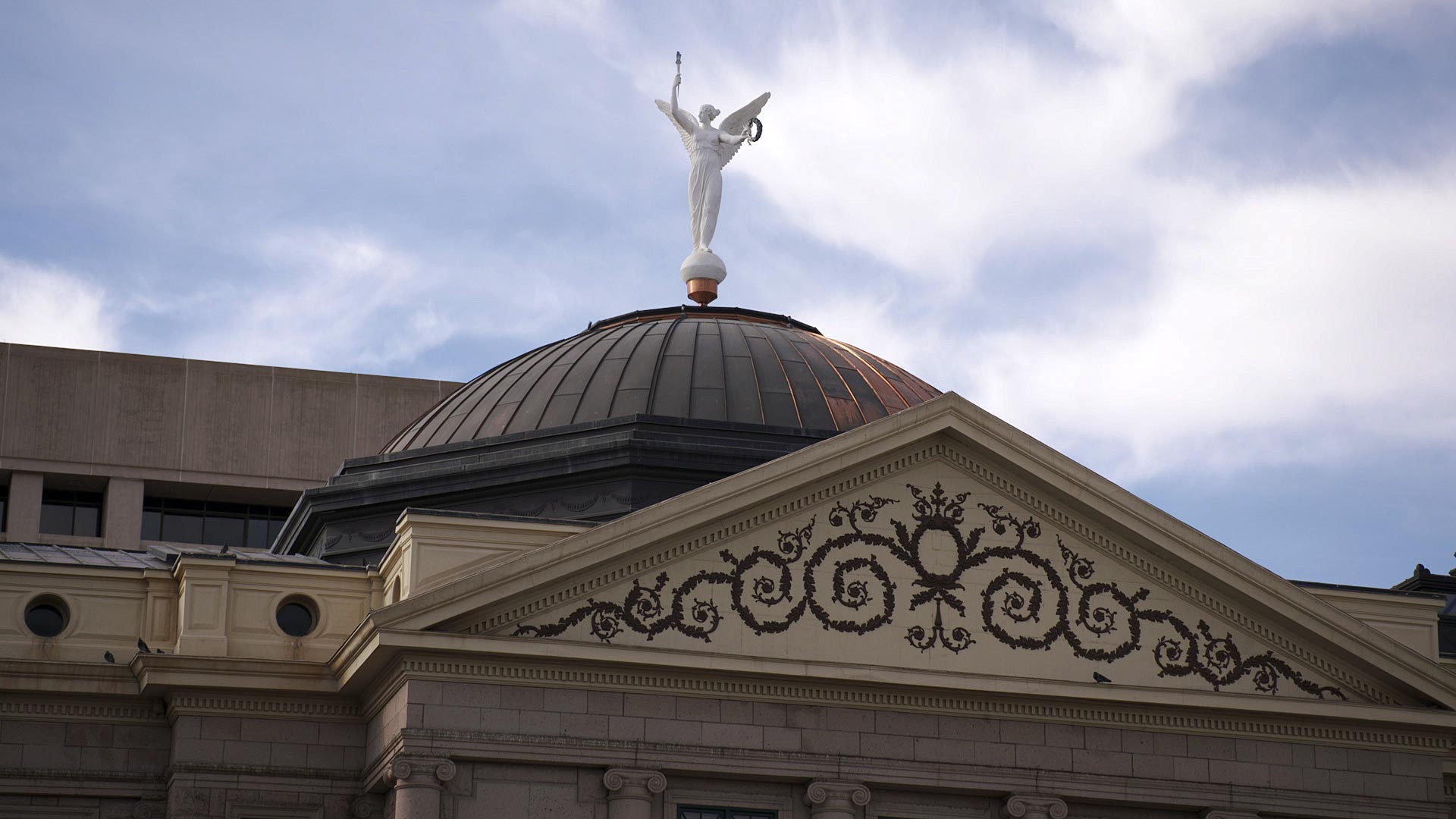 The dome atop the Arizona Capitol Museum at the State Capitol in Phoenix. January 2021.
AZPM Staff
Correction: The original version of this story said SB 1138, which banks gender-affirming care for youth under 18, went into effect on January 1, 2023. It goes into effect on April 1, 2023.
Transgender youth will begin a new year with fewer rights. Three laws that create more restrictions for youth will take effect Jan.1, 2023.
The laws include:
SB 1138, prohibits health care professionals from providing gender-affirming care to youth under 18 years old (Takes effect April 1, 2023)
SB 1165, prohibits trans girls and women from competing on sports teams that align with their gender identity
HB 2161, requires schools to share personal information, such as counseling and psychological records, with parents, which can risk outing a student
University of Arizona professor Dr. Russell Toomey researches how oppression impacts LGBTQIA+ youth. He says that they actually see better academic performance and mental health when there is diversity in their school environment.
Toomey expects that will not last for much longer.
"With these bills, we and these new laws, we expect that the disparities will actually widen," he said. "They will get worse in terms of suicidality, depression [and] anxiety… Even just the mere discussion of these laws, let alone the passing of these laws, is associated with greater risk for LGBTQ youth."
Schools have already started to create changes within their policies to adhere to state laws. If schools are found in violation, parents may seek relief through a lawsuit.
However, these laws have real consequences for youth. Toomey says that when your reality is being debated during adolescence, a time that is meant to learn about who we are, that can affect the trajectory of one's life.
"When you are transgender and you hear that your state is debating a bill that will limit your access to participate in sports, or participate in gender affirming care, or read about yourself in a textbook at school, what that debate really comes down to is people debating the existence of transgender people, and whether a person's identity is real or not," Toomey said.
These new laws are just the beginning. Rep. John Kavanaugh filed S.B. 1001, the first bill for the state senate's regular session in 2023. The bill restricts school employees from using a student's pronouns if it is different from their assigned sex at birth, unless written permission from the student's parent is given.
Read S.B. 1001

View at Google Docs
|

Download File