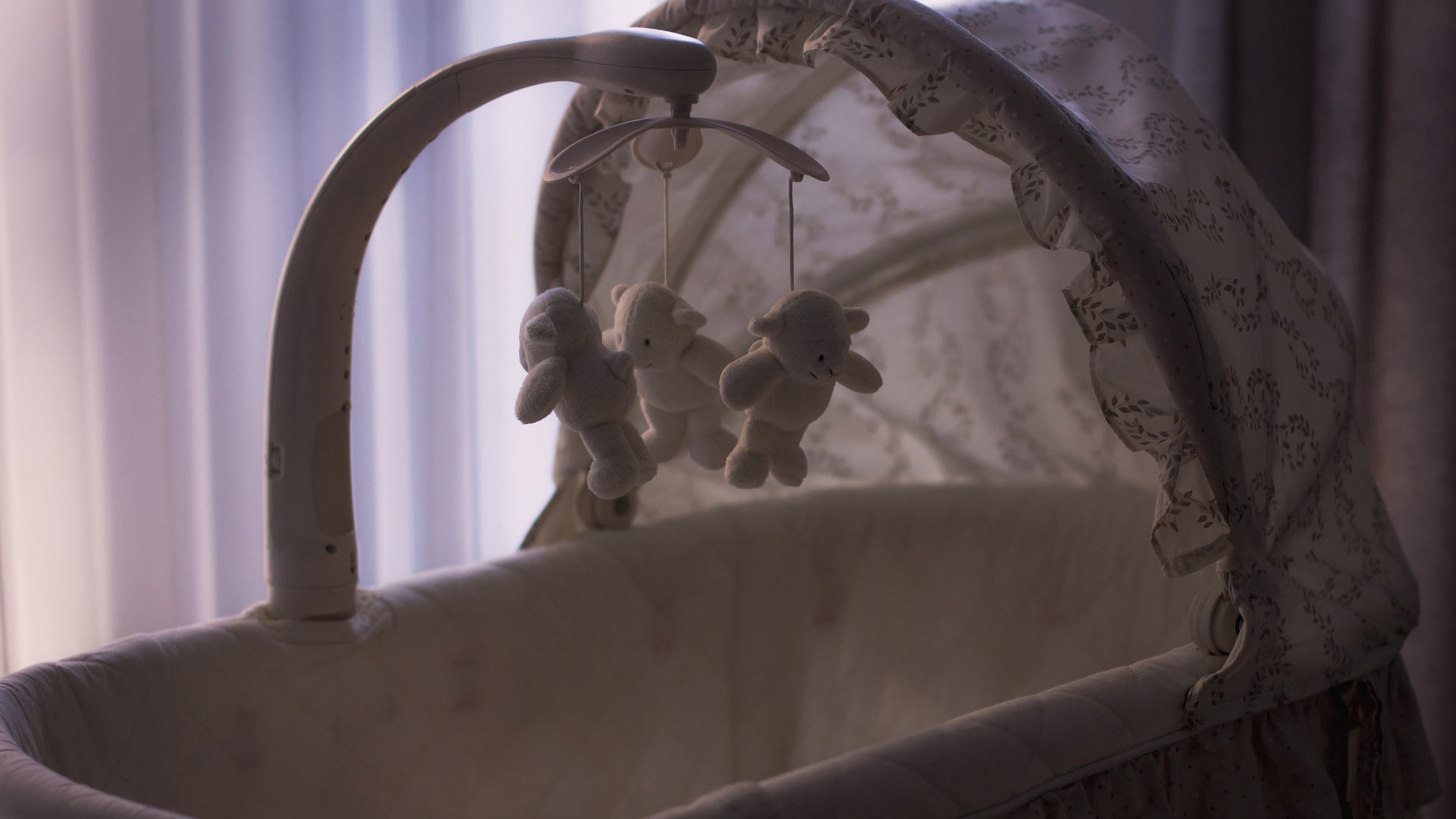 A infant's cradle.
Via Pixabay
Leah Goldmann lounges on a sofa with her legs crisscrossed and a pillow cradled on her lap. She listens as Latisa Ratliff goes over birth plans, prenatal dietary considerations and how to know when it's time to head to the hospital for labor.
Goldmann is pregnant with a girl, with an expected due date in January. It's an exciting – and anxious – time for Goldmann, who at 33 years old will become a first-time mom.
But for Ratliff, the work is her bread and butter. As a birth doula, Ratliff's job is to bring comfort and education to couples as they navigate the process of bringing a new life into the world – from the prenatal period to postpartum.
"One of our primary goals is to inform our clients and educate them with evidence-based information, so that they have the tools that they need in order to advocate for themselves in the hospital," Ratliff said.
Doulas don't deliver babies, but these nonmedical labor assistants can make a difference in maternal health outcomes. One recent study found that in three states with Medicaid-funded doula programs, women who received doula support were less likely to deliver via cesarean section or experience postpartum depression or anxiety than those who did not.
The U.S. has higher rates of maternal mortality than other developed countries, and those rates only worsened during the pandemic. Of 30 states where the maternal mortality rate is known, Arizona ranked ninth for these deaths from 2018 to 2020, according to the Kaiser Family Foundation.
Every year hundreds of people die during pregnancy or just after, and these tragedies are more common among individuals of color. A report from the Arizona Department of Health Services shows Native American and Black women are more likely to die from pregnancy-associated causes than white women. The same is true nationally.
Arizona is among states working to address the problem. One proposal on the table: Expand access to doulas.
Florida, Oregon and a handful of other states already cover doula services under Medicaid, and several more are in the implementation process. Advocates say Medicaid coverage would make these services more available to populations that need them.
In Arizona, the Legislature approved creation of a Doula Community Advisory Committee that could be a first step toward getting these services covered by the Arizona Health Care Cost Containment System, which manages the state's Medicaid program.
The committee first met in August with the goal of identifying culturally relevant doula training organizations and continuing education opportunities through which doulas could get certified in the state.
"Before we could even put in a reimbursement for doula services, there needs to be a license for that position," said Ratliff, who's a committee member. "We need to have that first before even having that conversation on whether we would be reimbursed by Medicaid."
Ratliff, who is Black, felt it was important to serve on the committee to ensure its work includes a diverse perspective.
"It highly impacts the Black community. If more families are able to have doulas, then all the better," she said.
Ratliff said she expects the committee to develop a list of organizations that could certify doulas, as well as appropriate continuing education programs, early next year.
Stephanie Moore, one of Ratliff's former clients, said that as a Black woman, she's aware of the disparities in maternal mortality. During her pregnancy, she worried about facing biases from traditional health care providers and hired Ratliff to ensure she had a supporter who looked like her.
"They (the medical establishment) are making assumptions based on what they assume maybe about Black women, what they assume about their pain tolerance," Moore said. "For me, it was really imperative that if I'm going to have someone advocate for me and I'm going to have people in the room, that they're going to be people who are people of color."
Doula care has proven especially useful in improving maternal health outcomes for people of color and other groups with higher birth-related risk factors, such as those who are low income, according to a report from the National Partnership for Women & Families.
Despite that, doulas aren't always accessible to those who most need them. Studies have found that a majority of doulas are white and tend to serve a primarily white middle class clientele.
Experts say financial constraints are another limitation. Out-of-pocket costs for a doula can often hit $1,500, or even more in expensive parts of the country, according to the journal Health Affairs.
Moore acknowledged the financial planning it took for her and her husband to afford a doula.
"To pay an extra $1,000 or more can feel like a lot," she said. "I think that definitely can get in the way."
Dr. Michelle Ogunwole, a maternal health disparities researcher at Johns Hopkins University School of Medicine in Baltimore, said a lack of public awareness about doula services also is a barrier.
Beyond that, Ogunwole said a sustainable and inclusive doula model must ensure doulas themselves have support, earn a livable wage and have access to training.
"There's been a huge uptick of legislative proposals talking about how doulas can improve maternal health and all of these things without the co-commitment strategies that allow for some equity in the work that they do," Ogunwole said. "Can't just be like, 'Black doulas save Black moms, but we don't care about what happens to you.'"
Back in Goldmann's apartment, the expectant mother said she was grateful for the comfort and information Ratliff provided her and her husband. The session felt far more personal than her other routine prenatal visits, she said.
"At the doctor, it really is like in and out," she said. "They weigh you, they usually take your blood to test for some disease and then measure your belly, and then you leave."
With Ratliff by her side, the birth process is that much less intimidating.
"It feels a lot less scary, and I just feel very supported," Goldmann said. "I have people to help me with this journey that I know nothing about – that we know nothing about."