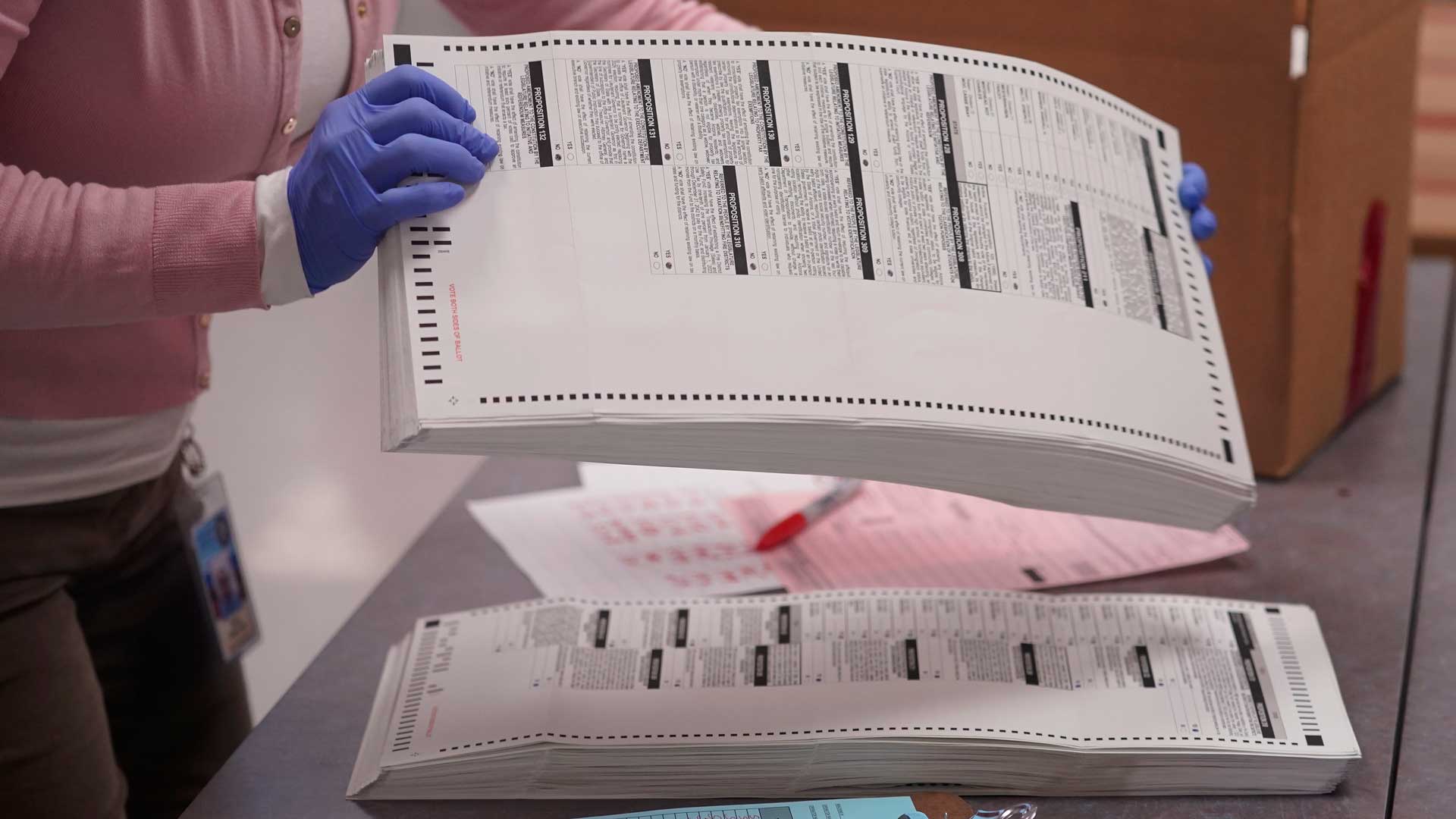 An election worker gathers tabulated ballots to be boxed inside the Maricopa County Recorders Office, Thursday, Nov. 10, 2022, in Phoenix.
AP Photo/Matt York
A former Arizona Supreme Court judge will lead an independent investigation into how ballot printers at Phoenix-area polling sites became defective, sparking Election Day chaos and accusations of misconduct from Republican candidates.
The Maricopa County Board of Supervisors announced Friday in a joint statement that former Chief Justice Ruth McGregor will oversee the probe.
"When things don't work, we find out why. Today we are announcing an important step in our efforts to get to the bottom of the printer issues that affected some Vote Centers on Election Day last November," Board Chairman Bill Gates and Vice Chairman Clint Hickman wrote.
McGregor will hire experts to examine the printers and the ballot-reading process.
McGregor was appointed to the Supreme Court in 1998 by Republican Gov. Jane Hull and served until 2009, the last four years as Chief Justice. She previously supervised a 2019 inquiry into issues around locks on state prison cell doors.
On Nov. 8, faulty printers produced ballots that were too light to be read by on-site tabulators at some polling places in Maricopa County. Lines backed up in some areas amid the confusion.
The county is home to more than 60% of Arizona's voters.
County officials say everyone had a chance to vote and all ballots were counted since ballots affected by the printers were taken to more sophisticated counters at the elections department headquarters.
The printer problems were the focus of arguments in lawsuits from Republicans Kari Lake and Abraham Hamadeh, who lost races for governor and attorney general, respectively.
Judges rejected the claims by Lake and Hamadeh.